#MeetTheResident – Owen McFadden
Posted: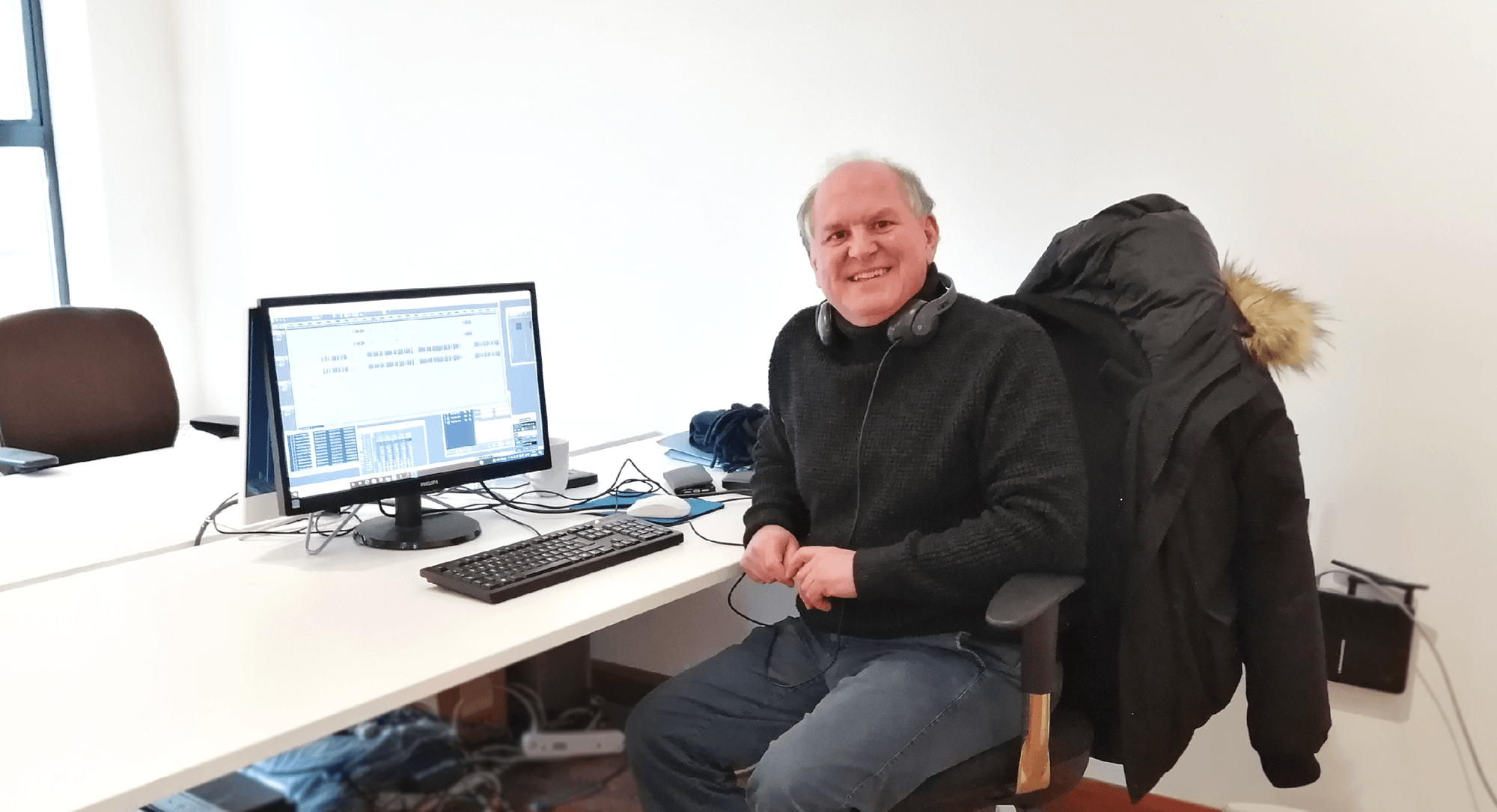 Tell us a bit about yourself and your business?
After more than two decades of creating content for BBC radio, I started my own audio production company last year – WhyFi Productions. I continue to make programmes for BBC Radio, including a weekly arts and entertainment guide called The Ticket. Coming up in the new year is an exciting project for BBC World Service which will be looking behind the news to explain the context for the stories making the headlines.
I've also branched into podcast production.
Any projects you're currently working on?
The Ticket is a continuing series and I've also been working on three podcast series.
The Streets Where They Lived – the stories behind some of the blue plaques that are attached to buildings in and around Belfast.
Butter Side Up – postive stories from around the world.
Educating Emer – science communicator Emer Maguire tries to find out more about topics that intrigue her.
What was the biggest hurdle for you starting out and how did you overcome it?
Coming out of a big organisation like the BBC to start up on my own was a big challenge, but an exciting one. I sought advice from other people who had made a similar move.
How do you stay creative/inspired?
Being around other creative people keeps the ideas flowing.
Who is your creative hero?
Not sure!
What piece of software/ tool/ equipment would you struggle to run your business without?
Sadie Digital Audio Editing system.
What's your top tip/piece of advice for anyone wanting to start their own creative business?
Make sure you understand who your audience/ client base is.
Where can we find you?
Website is a work in progress but I'm on LinkedIn.