#TopTips: Financial Resources
Posted: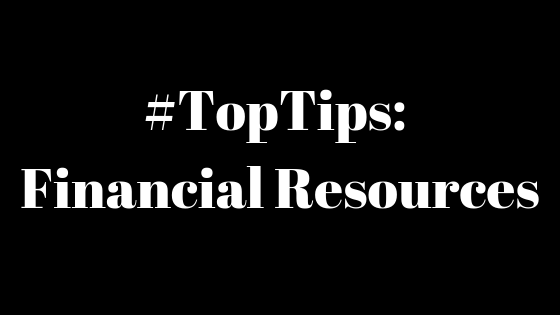 As a small company or a freelancer with simple accounts and financial structure it often makes sense to look after your own finances, though I know people can be intimidated at the thought and don't know where to start.
There are so many resources available online that should be able to answer any basic questions you have about your business expenses.
The HMRC website has lots of resources which will help you manage your own finances and answers questions about completing your own end of year tax return.
Some examples of resources which may be useful:-
Simplified Expenses
This section covers information on what expenses you can claim regarding
· Vehicles- allowable motor expenses 
·  Working from home – what house expenses are you allowed to claim in your business expenses
·  Living at your business premises
Buying a new car – how do I account for this in my business accounts?
Producing your accounts on a 'cash basis'
'Cash basis' is a way to work out your income and expenses for your Self Assessment tax return, if you're a sole trader or partner
If you run a small business, cash basis accounting may suit you better than traditional accounting.
This is because you only need to declare money when it comes in and out of your business.
What are legitimate business expenses?
It is hard to give a definite answer as to what is an expense of your business as all businesses are so different but The HMRC website gives examples of the sorts of things which might be allowable expenses and how to record them on your tax return.
You will be surprised the answers which are available online if you Google your query – someone else is bound to have asked the same question – and usually someone else will have answered it! If you can't find what you are looking for online you can always call HMRC directly and ask their advice (though be prepared to wait in a queue to speak to someone!)
These links should give you a basic idea of your businesses expenses but you should contact an accountant or legal professional for more specific advice.
Happy financing!