#MeetTheResident – Clever Ghost
Posted: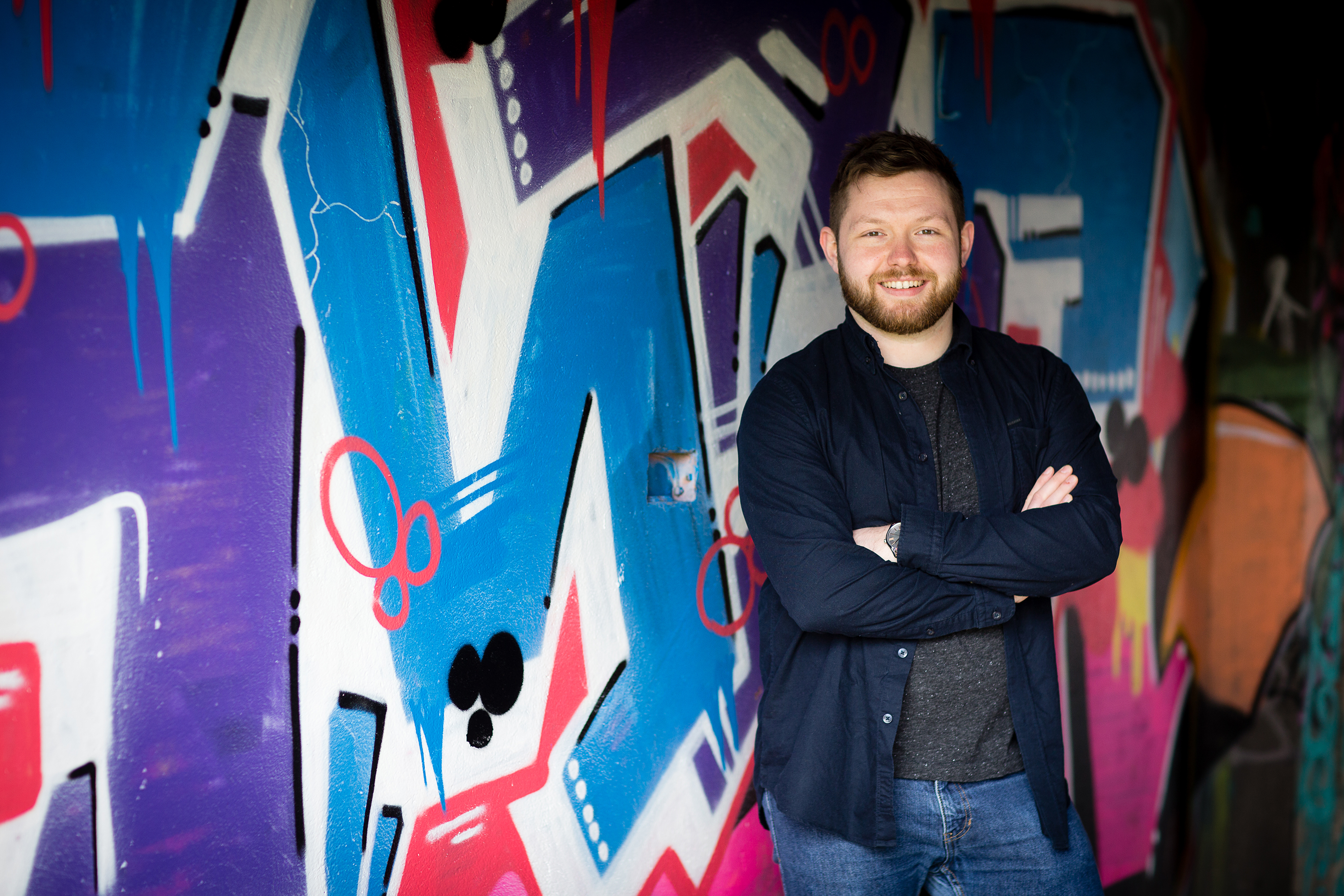 Paul Boal the Creative Director at Clever Ghost, a brand & design studio, Blick Resident of  Hill St Blick Studios.
Tell us a bit about yourself and your business Clever Ghost?
Hi, I'm Paul the Creative Director at Clever Ghost, a brand & design studio. I started Clever Ghost in October of last year as a response to freelance work growing to the point where there was no break from the day job and starting the freelance shift. This was the culmination of 10 years working in design, I worked in several design studios and in house design jobs since leaving college in 2009. I/We/Clever Ghost works with a wide range of clients including start-ups, multinationals, Ad & PR agencies, charities, individuals and companies from both public and private sectors.
 Any projects you're currently working on?
Currently finishing the last stages of a brand identity for a hair salon up on the north coast, I've just overseen the photoshoot set up to create a bank of assets for their new brand. I'm also working on a brand identity for a new florist opening up in Belfast.
 What was the biggest hurdle for you starting out and how did you overcome it?
Actually stepping out, it was frightening, but once over the edge, it was grand. Best decision of my career was to take that step and to work for myself, aside from building a network of contacts, some freelance work and getting to know the market, what helped the most was a very supportive wife & family, as going out full time there have been a LOT of late nights so it helps greatly when people close to you are supportive and encourage you to keep going.
 How do you stay creative/inspired?
Simply by enjoying what I do. I enjoy reading about design, hearing about design, sketching, dreaming up ideas, fleshing out concepts and surrounding myself with all sorts of creative work in my daily life whether that be in work or in my spare time, so I find it easy to keep myself creatively inspired. How do I stay creative? By simply immersing myself in design and loving every second of it.
 Who is your creative hero?
Lance Wyman, the man behind the 1968 Mexico Olympics logo. Ever since discovering his work and learning more about him, I'm inspired by his work ethic and industrial design background, not to mention I find his work incredible. The level of detail that he worked too, and by hand, is simply awe-inspiring, we take for granted the ability to make minute changes with just a couple of clicks, these guys achieved those details too, the difference being it was by hand and often the only undo button was to simply start again.
What piece of software/ tool/ equipment would you struggle to run your business without?
The Adobe Creative Cloud suite of applications (Photoshop, InDesign & Illustrator) these programs are mission-critical in being able to produce the designs that keep the lights on so to speak. Though so long as a designer has a way of making a mark then they can create, so never too far away is a sketch pad and pen.
What's your top tip/piece of advice for anyone wanting to start their own creative business?
Get networking! The contacts that I've made along the way have been pivotal in helping me get Clever Ghost off the ground, from accountants to IT support I would've found it an even larger mountain to climb trying to source this help once I had stepped out. In addition to creating that network of contacts that you can call upon when you need them, you will get to meet clients, your contacts will refer you on and the circle keeps on turning. So yeah, definitely get out there, get networking and get designing.
You can learn more about our Hill Street Residents https://www.blickstudios.org/hill-street-residents/