New Exhibition: Refugees Welcome T-Shirt Challenge
Posted: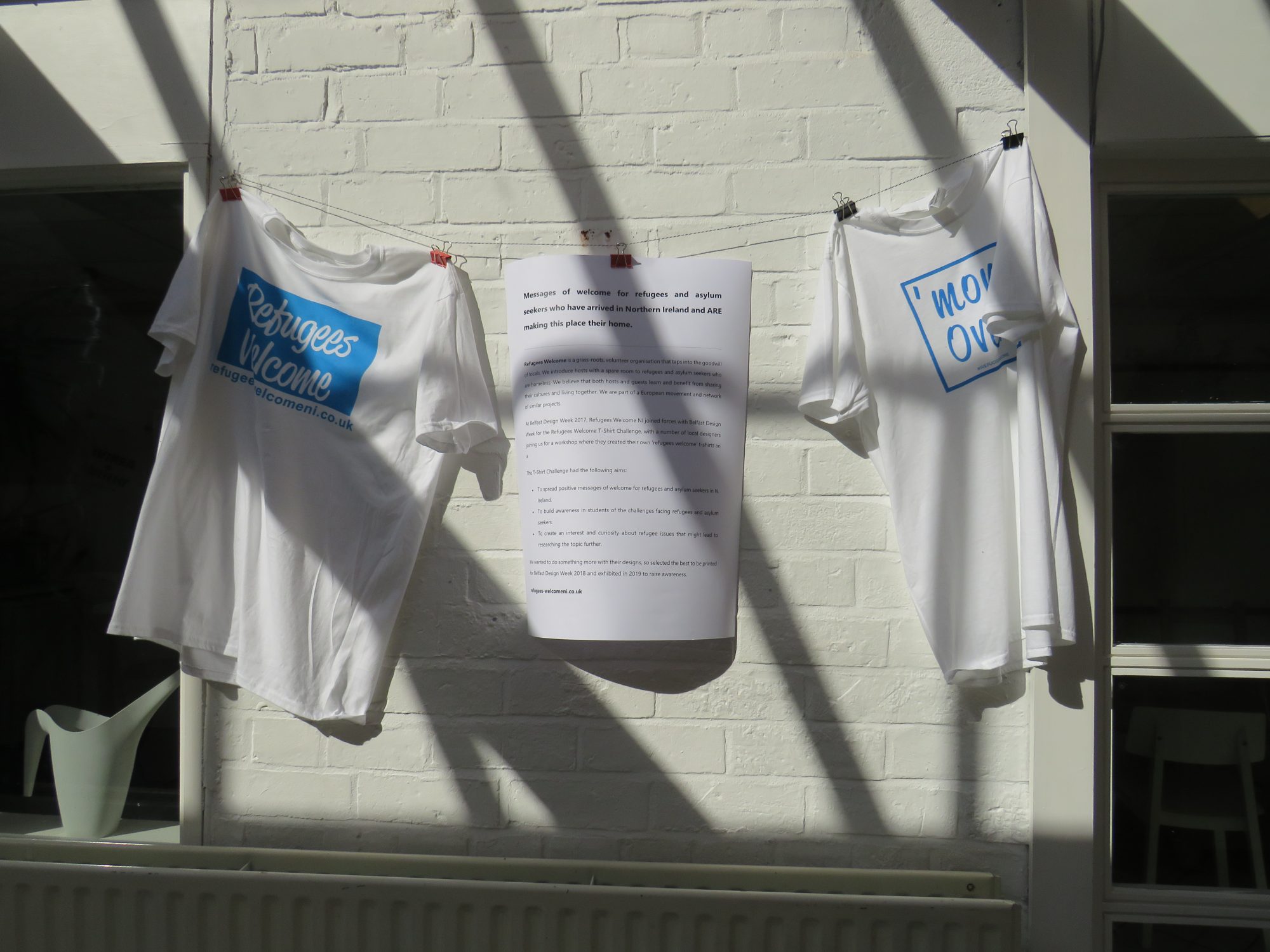 At Belfast Design Week 2017, Refugees Welcome NI joined forces with Belfast Design Week for the Refugees Welcome T-Shirt Challenge, with a number of local designers joining us for a workshop where they created their own 'refugees welcome' t-shirts.
The T-Shirt Challenge had the following aims:
• To spread positive messages of welcome for refugees and asylum seekers in N. Ireland.
• To build awareness in students of the challenges facing refugees and asylum seekers.
• To create an interest and curiosity about refugee issues that might lead to researching the topic further.
We wanted to do something more with their designs, so selected the best to be printed for Belfast Design Week 2018 and exhibited in 2019 to raise awareness. A selection of the t-shirts are currently on exhibition at our Malone Studios.
Refugees Welcome is a grassroots, volunteer organisation that taps into the goodwill of locals. They introduce hosts with a spare room to refugees and asylum seekers who are homeless. They believe that both hosts and guests learn and benefit from sharing their cultures and living together. They are part of a European movement and network of similar projects.