#MeetTheResident – Holly Cowley
Posted: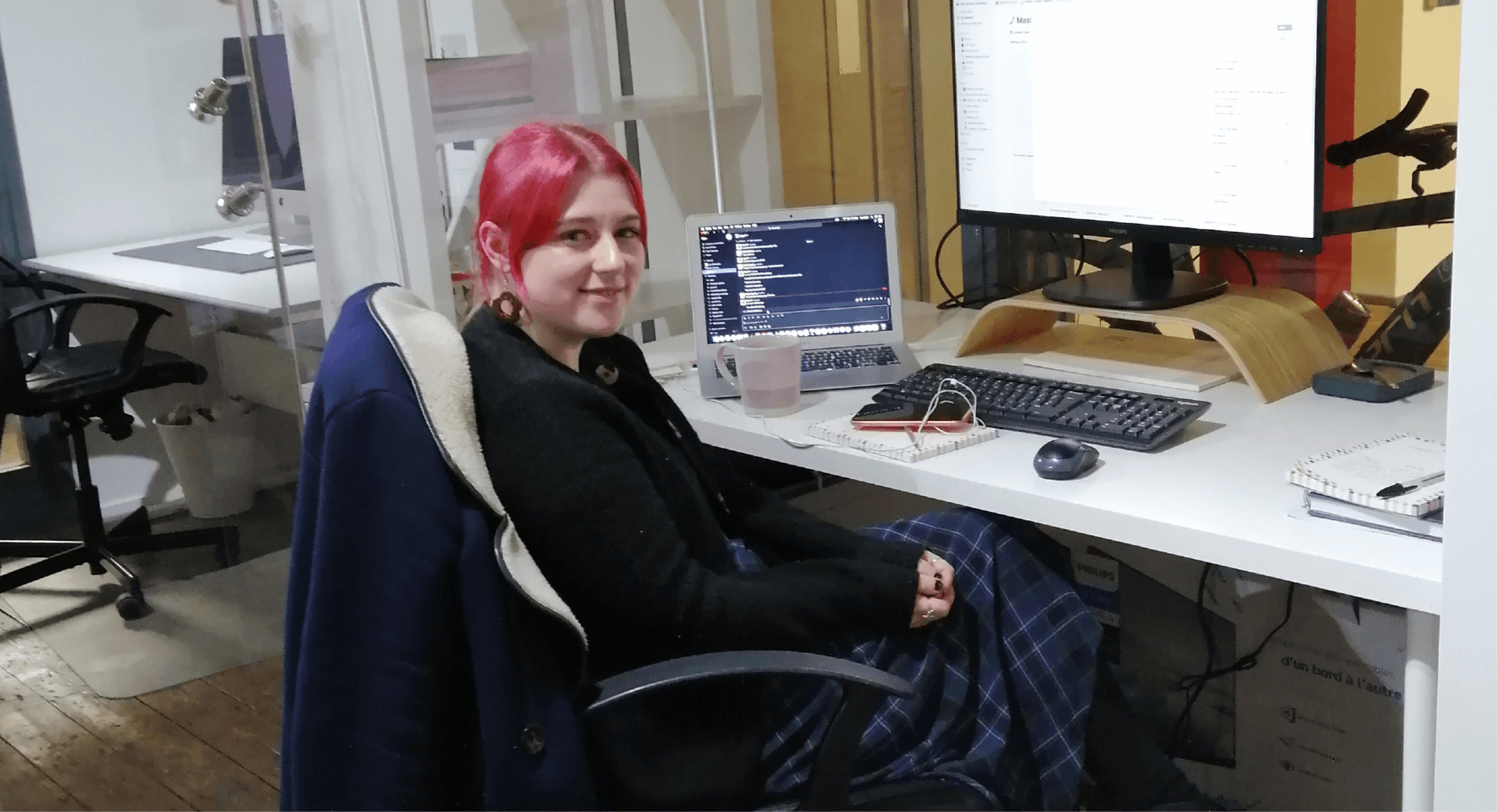 Tell us a bit about yourself and your business?
Hiya! My name is Holly and I'm a 22-year-old Theatre graduate from the University of York. I moved to Belfast in September because I was ready for something new and far away from the small city I'm originally from (Lincoln, UK). I'm the marketing and growth lead for a production company called Tell also based in York! We started out as a completely virtual events company but have since branched into creating our own original content alongside offering innovative technical solutions for businesses and brands. I do offer some freelance writing and drama workshop facilitation as well but most of my work is with Tell!
Any projects you're currently working on?
In my role I often have loads of different projects running alongside each other. For example, in the morning I'll be creating bespoke content packages for clients and in the afternoon I'll be writing 2/3 blogs on industry trends and company news for our website. At the minute one of my main focuses is company growth in the form of recruiting new talent for our marketing team!
What was the biggest hurdle for you starting out and how did you overcome it?
In reality, only two years since completing my BA and a few months since finishing my MA, I am still starting out! I feel like my biggest hurdle so far has been kicking off a creator career right in the middle of COVID which completely redefined what it meant to operate as a creative person. I was lucky enough that my first professional job in the industry was with a company that totally embraced the opportunities that can come with working virtually rather than shying away from it!
How do you stay creative/inspired?
It's important for me to work collaboratively, I need to be surrounded by other creative thinkers in order to stay inspired. I think it's because I come from a theatrical background and more often than not you're working in a big group of people towards a shared goal!
Who is your creative hero?
This is so hard to pin down to just one person because I find almost every woman I've ever met/worked with/seen in the creative industries a huge inspiration! I find poets really inspiring so like Carol Ann Duffy, Benjamin Zephaniah, Holly Mcnish, Rupi Kaur.
I was also introduced to Catherine Love at university as she lectured on my Dramaturgy module and I find some of her articles on women in arts for the Guardian fascinating so I'd say she's quite an inspiration!
What piece of software/ tool/ equipment would you struggle to run your business without?
More generally, I don't know if I could function without basically the whole google suite. Specifically, we just started using Notion and it's fantastic for centralising workflows.
What's your top tip/piece of advice for anyone wanting to start their own creative business?
Don't gatekeep! Share resources and info! Life is hard enough already for creatives in a society that places value purely on STEM subjects so let's help each other out a bit!
Where can we find you online?
Company insta: tellyork
Professional insta: holly.e.m