We offer dedicated desks with storage and private studio spaces of different sizes.
Workspace Availability
Private Workspace
No spaces currently available.
Dedicated Deskspaces
We currently have one dedicated deskspace available within our mezzanine shared workspace in our Hill Street studios £165 per desk per calendar month all inclusive utilities, rates, broadband etc (No VAT).
24 hour access
Quiet peaceful working environment
Beautiful loft style building full of creatives in the heart of the Cathedral Quarter
Free use of meeting rooms over in our South Belfast facilities
Safe, well-lit and vibrant city centre location opposite the Merchant hotel and close to Ulster University, the MAC and lots of shops, coffee shops and bars within walking distance
Minimum 3 months contract then on a rolling monthly contract
1 months rent required as a deposit
Get in touch or email christine@blickstudios.org for more info or to arrange a viewing.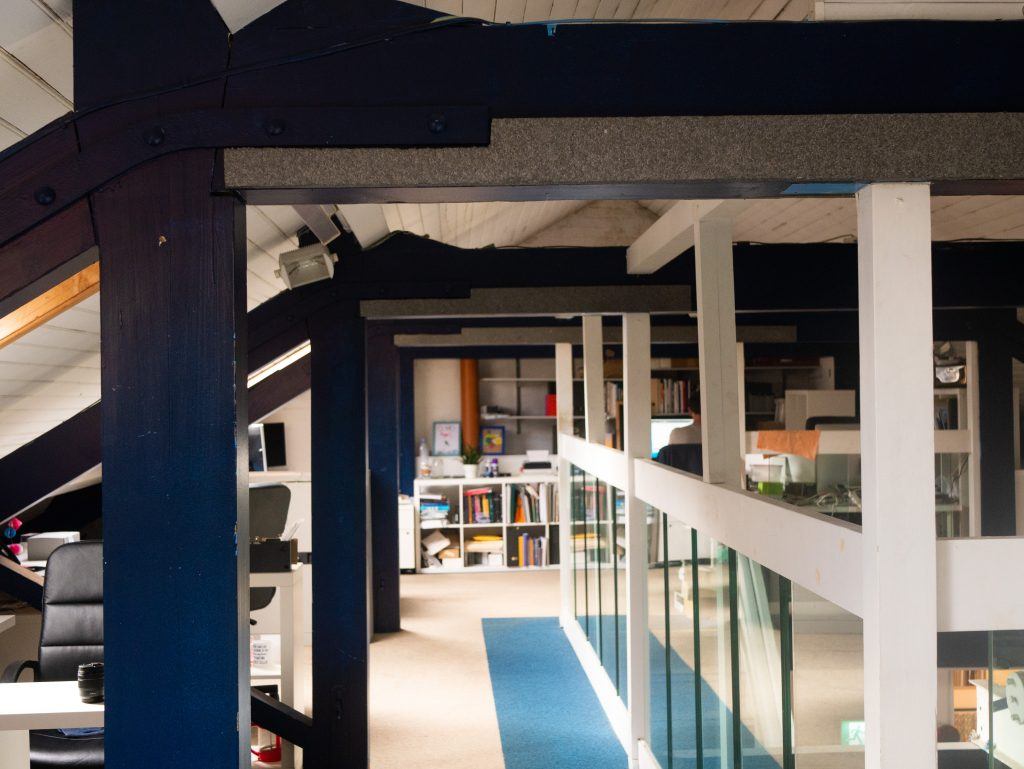 ---
Eligibility
The vision of Blick Shared Studios is to focus on the needs of creative industry businesses.  We want to help the creative industries grow in Northern Ireland, to be eligible for taking workspace within Blick you need to be working within the creative industries. Falling within the UK's definition of the creative industries – 'those industries that are based on individual creativity, skill and talent with the potential to create wealth and jobs through developing intellectual property' – includes thirteen sectors: advertising, architecture, the art and antiques market, crafts, design, designer fashion, film, interactive leisure software (ie. video games), music, the performing arts, publishing, software, and television and radio. You will be asked to complete a short application form to ensure your eligibility before taking a space at Blick.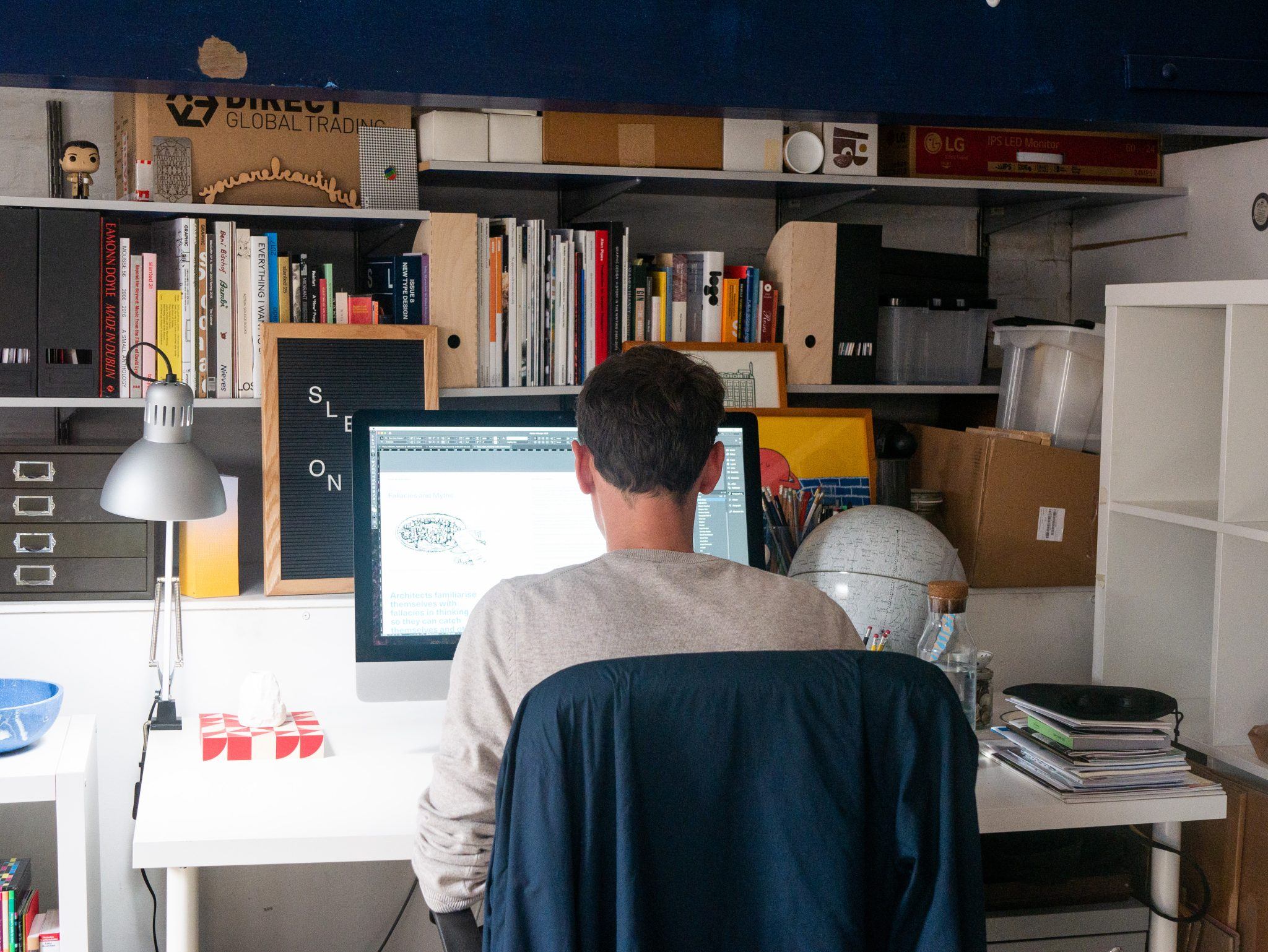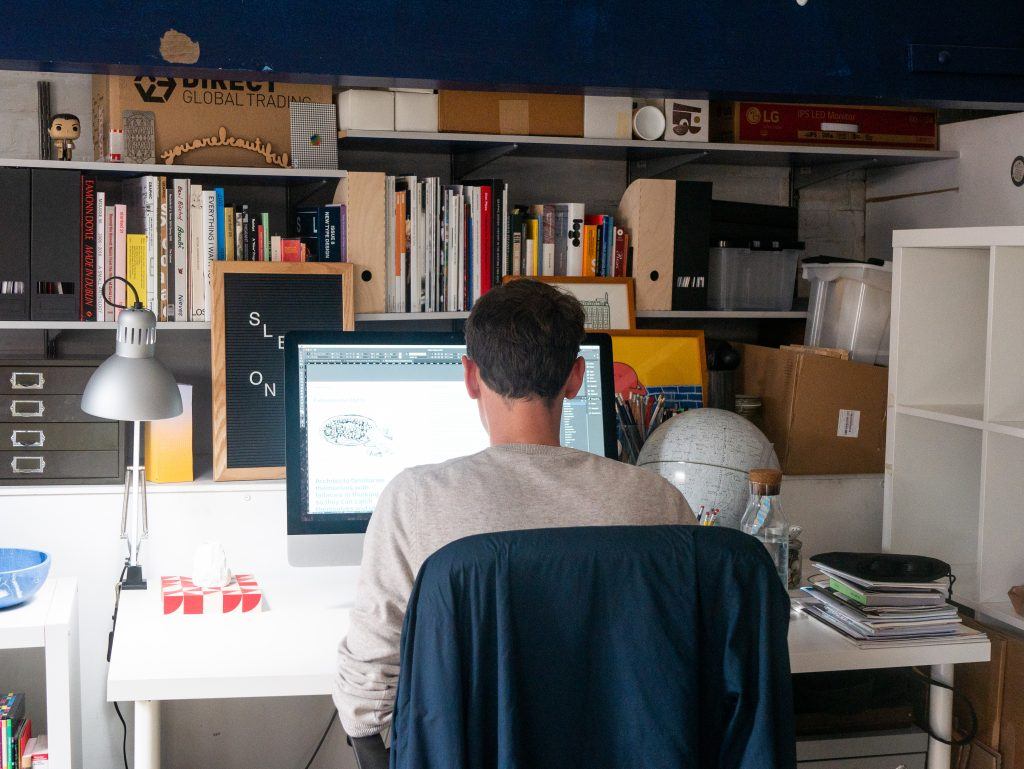 ---
The Workspace
We offer dedicated desks (just for use by you) within studios with limited residents (we have reduced capacity and rearranged our layout to ensure social distancing and minimise numbers) and private studio spaces of different sizes.
Our Studios at 46 Hill Street, housed in an airy converted warehouse, offer creative workspace in the heart of the cathedral quarter.  At 46 Hill Street we offer private and shared workspace to over 20 small and start up creative businesses.
The space we offer is fully serviced, flexible, furnished and affordable. Our prices are all inclusive including rent, rates, utilities and superfast Broadband. You can also enjoy the dedicated breakout spaces for getting away from your desk or meeting clients.
Taking a space at Blick Studios is more than just a physical space it's about meeting and working alongside like minded people, collaborating, learning and sharing experiences.
---
The Location
The studios are situated in the heart of Belfast's creative Cathedral Quarter on Hill Street close to the Duke of York, Neighbourhood and Established Coffee, the Black Box, Ulster University, The Mac and many other arts and cultural organisations. It is a well-lit, safe and vibrant area in the city centre with lots of different coffee shops and food and drink offerings.
Directions
Located in Belfast City Centre, our Hill Street Studio is down the street from the Harp Bar, the Black Box and the Duke of York. Whilst Hill St. is a cobblestone, pedestrian walkway, there is plenty of parking nearby. Street parking (free after 6pm and all day Sunday) is located on all surrounding streets, or St. Anne's Square multi-story car park is a 1-3 min. walk away, whilst more cost effective daily parking rates can be found in the car parks on Corporation Street, Frederick Street or Little Donegal Street behind Belfast Central Library.
---
Workspace Prices
Our buildings are fully serviced and furnished, and our prices are inclusive of rent, rates, utilities, broadband and use of communal meeting spaces, making renting an office simple.
Shared Workspace Prices
£165 per individual desk-space per month
(We usually offer discounts for renting multiple desks)
Private Office space costs
Prices for our Hill Street Studios start from £500 for an office for up to 4 people. Email info@blickstudios.org for costs of specific office spaces.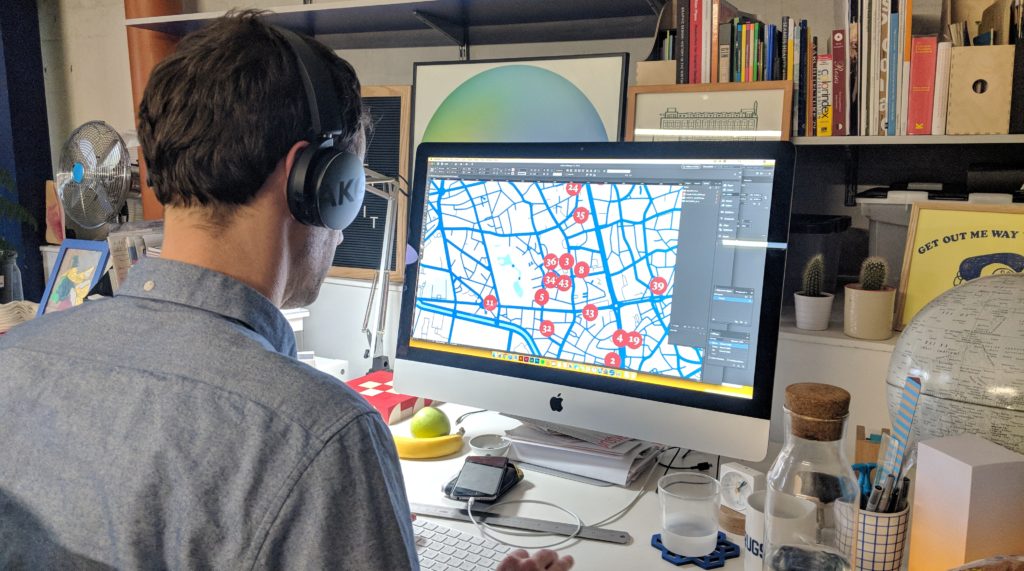 ---
Why choose Blick?
Blick is a local, independent social enterprise offering affordable shared workspace, events, services and support for creatives in Belfast. Choosing Blick means your money goes to support the local economy and the creative industries in Northern Ireland.
We have over 10 years experience providing workspace for creatives. We know what we are doing and can be relied upon to provide a professional service as well as being friendly and approachable.
Our spaces have been designed by creatives for creatives and offer quiet, intimate working spaces in buildings with character and charm to allow for productivity and creativity as well as community and collaboration. We aim to keep our services as affordable as possible so don't offer free coffee/tea/ additional perks just try to offer really good service in nice spaces with nice people.
We currently have three buildings in Belfast, two in Belfast's vibrant and creative Cathedral Quarter area close to Belfast School of Art and the other in leafy South Belfast near Queens University Belfast. Both areas are lively and safe and have good access to local amenities (coffee shops, cafes, bars and cultural buildings including The Mac in the Cathedral Quarter and The Ulster Museum and botanic gardens in South Belfast).