No Space For Design Podcast
Posted: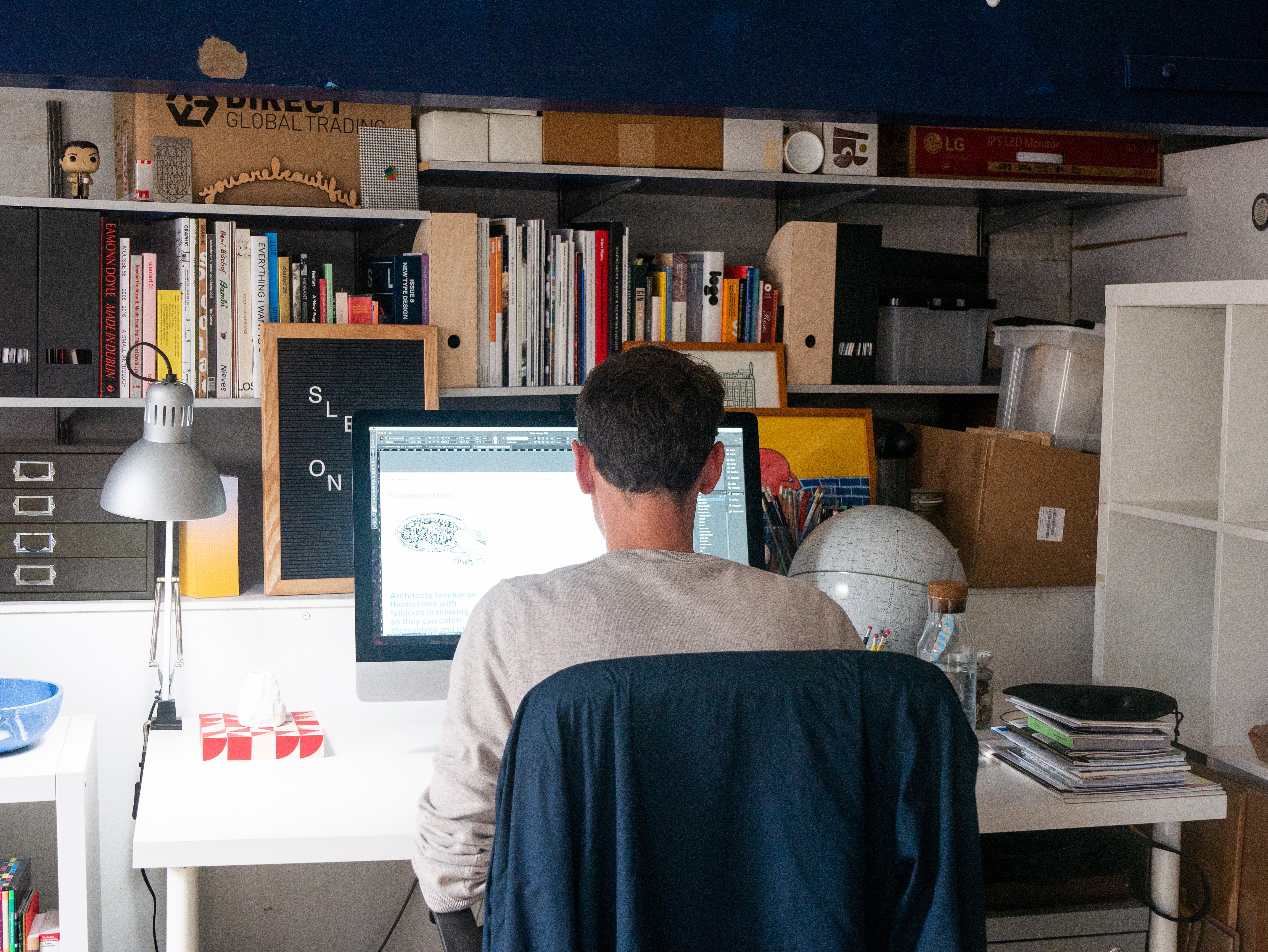 We hope everyone had a lovely July break and a chance to enjoy the good weather.
We are back in the office this week and wanted to share this podcast series that we were very kindly invited by Agency of None to be a part of. The series is all about building sustainable creative workspaces for creatives and designers. The series focuses on Dundee but includes insights from throughout the UK. We feature on episode 3, talking about our journey from the initial concept for a shared creative workspace in Belfast back in 2007 to where we are today. It was really nice to reflect back on our journey, sometimes you forget how far you have come and the obstacles you have overcome and lessons you have learnt along the way.
The values of bringing creatives together are huge, particularly following the events of recent years when people are more isolated than ever. There is a lot of work to be done reconnecting and rebuilding networks and communities. Creative workspaces can be a very effective way of building these networks and communities. Working alongside other likeminded creatives gives you the opportunity to share ideas, collaborate, innovate and learn from each other as well as make valuable social and business connections. The challenge however is finding ways to run these creative workspaces sustainably. This is particularly difficult in the current climate with rising running costs and property prices and organisations still rebuilding following the pandemic so there is lots to learn from this podcast series, if you are interested in creative spaces its definitely worth a listen.
You can find the series on Agency of None's Website:
Introduction: https://www.agencyofnone.com/no/intro-no-space-for-design
One – Looking Back: https://www.agencyofnone.com/no/looking-back 
Two – Empty Spaces: https://www.agencyofnone.com/no/empty-spaces 
Three – Community: https://www.agencyofnone.com/no/three-community
Four – Placemaking: https://www.agencyofnone.com/no/four-placemaking
Five – Conclusion: https://www.agencyofnone.com/no/five-conclusion
Or on Soundcloud, Apple Podcasts or Spotify.