#MeetTheResident – Will Thornton – Thornton Architecture Studio
Posted: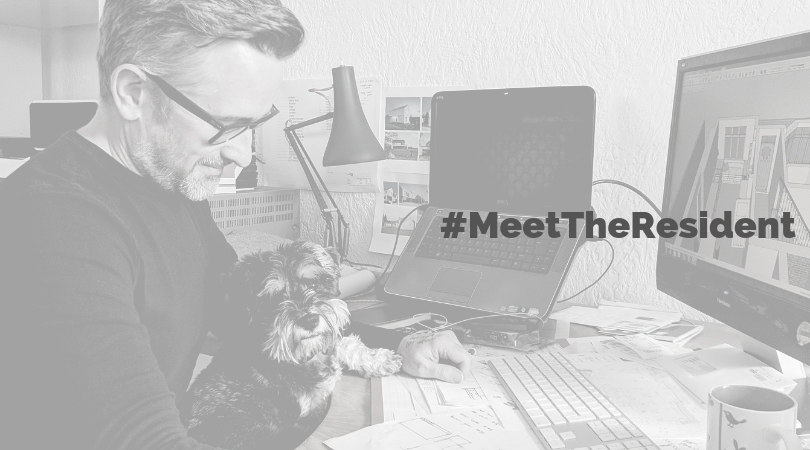 Meet Will Thornton, a resident of Blick Studios, 51 Malone Road. He is the founder of Thornton Architecture Studio.
What do you do at Thornton Architecture Studio?
"I specialise in domestic and small commercial architecture, particularly helping clients to try to maximise space around their house or design new builds. We're heavy bent on sustainability and trying to make sure when clients are running their houses the running costs are as low as possible."
Any projects you're currently working on?
"I'm currently working on a new build down in Warren Point, it's a timber framed house which has split levels interlocking spaces within it. Another one I'm really loving is an extension to a Victorian Terrace just off the Lisburn Road, it's in for planning at the minute but it's really beautifully designed to capture as much daylight as possible for a north-facing garden."
What was the biggest hurdle for you starting out and how did you overcome it?
"It's probably the same for a lot of people in architecture and that is getting enough work to feel confident enough to give up working for someone else. When starting out, I ran my own practice for a couple of years, building it up slowly and working in the evenings. It built up to the point where I was working two full-time jobs and that gave me the confidence to quit and get a space at Blick."
How do architects go about setting up their own business?
"In architecture you have to qualify through professional experience and this needs to be done before you can administer contracts. You need to have a minimum of 2 years experience before sitting professional exams and cannot set up practice without sitting those exams. In saying that, once that is complete you're still only at the start of your career and if a person is very wilful and determined they can set up their practice relatively quickly."
How do you stay creative/inspired?
"I really enjoy problem solving, I love to take a clients design problems and try to work and tease it out, it really inspires me. I also enjoy social media, you can create a bubble of interest of what you like that can send you in a different direction or reinforces an idea."
Who is your design hero? 
"Dualchas Architects, Rural Design & Peter Zumpter. For me it's always about being site specific and trying to respect the environment around the space."
What piece of software/ tool/ equipment would you struggle to run your business without? 
"A quick & swift 3D rendering and modelling package. I use SketchUp. Reading 2D plans is something that comes with experience because in a sense it is it's own visual language. It makes it easier for clients to visualise the project."
You can learn more about our Malone Road Residents here!