#MeetTheResident – Ronan Lunney – Two Digs
Posted: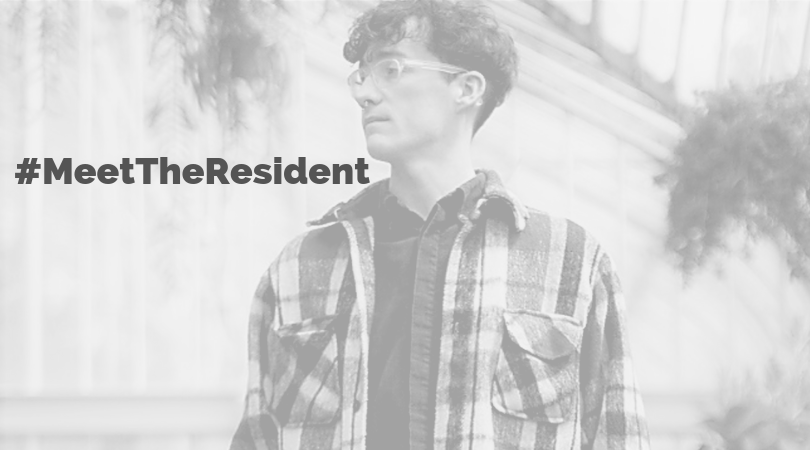 Meet Ronan Lunney, a resident of Blick Studios, 51 Malone Road. He is the founder of Two Digs and has been based at Blick for 3 years.
What do you do at Two Digs?
"I do print and digital design, mainly focusing on branding."
Any projects you're currently working on?
"I recently just launched a website for WheelWorks, which has been a really good experience and project."
Why did you want to start your own business?
More than anything I just wanted to be doing work that I found both creativity rewarding as well as beneficial for the client.
What was the biggest hurdle for you starting out and how did you overcome it?
The biggest thing for us starting out was that we didn't really have any experience – I had to be conscious of what I wanted to do aesthetically and try my best not to compromise that. I've had to make sure I keep the strong mentality of what I want to do/achieve and there was no point in settling for anything less than.
Would you recommend people getting more experience before setting up a business?
I set Two Digs up with someone else and having that second person gave me that confidence boost where I wasn't totally on my own. Experience definitely does help but it's really down to the individual. If an individual thinks that their work is good and they feel that they understand the process then it may not be necessary.
What do you love most about working for yourself?
Having the ability to make my own time, choose my clients and most importantly, work in a way that I feel brings the best out of any project.
How do you stay creative/inspired?
I have a lot of design / inspiration books, but I also play guitar and try and take myself away to do other things outside of design — or sometimes nothing at all!
Who is your design hero? 
I always find myself going back to Tony Brook and what he and the team at SPIN have created.
What piece of software/ tool/ equipment would you struggle to run your business without? 
I think in my industry, the main thing for me would be the Adobe Suite — there are alternatives but without these it would be much harder to bring analog ideas to life
What are you plans/hopes/ambitions for Two Digs for the future?
Always to continue working with people who understand and respect my process, but in the future I would like to grow to take a more collaborative approach to projects.
Finally your top tip for other creatives starting their own business?
Be confident — don't be afraid to own your work / style whether people like it or not, but it's important that you can criticise your work and others without being negative.
You can learn more about our Malone Road Residents here!