#MeetTheResident – Francesca Biondi
Posted: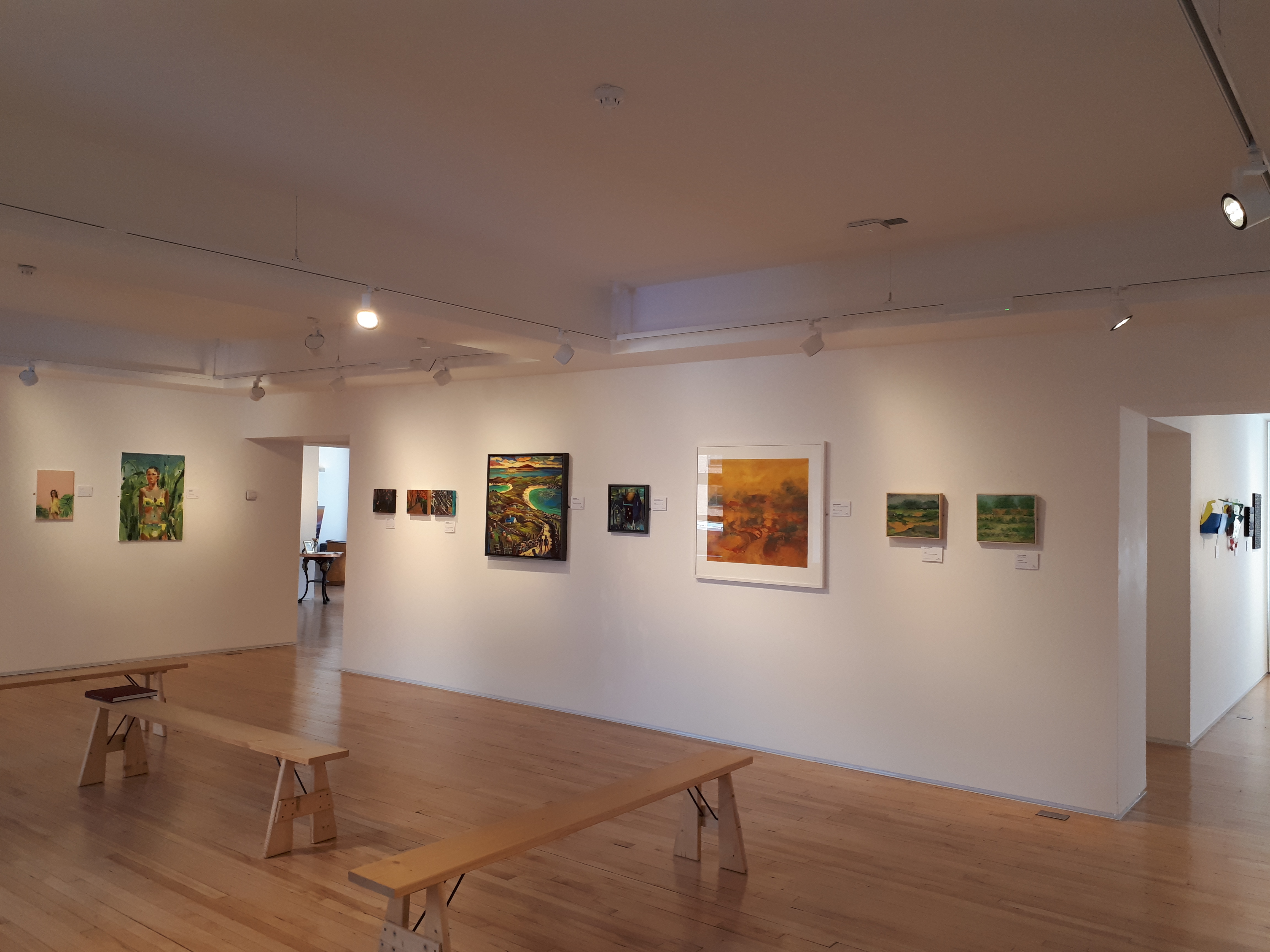 We caught up with Blick Cotton Court resident Francesca Biondi about her business Gallery 545 and new pop-up exhibition in Sea Holly gallery which is on until 26th September
Tell us a bit about yourself and your business?
I am the Art Director of Gallery 545, a new online and pop-up gallery I have been developing in particular over the past year. Gallery 545 promotes talented emerging and more established artists based in Northern Ireland showcasing their art both on its website www.gallery545.com and at pop-up exhibitions in different venues. The gallery has now become my most important project, and I see it as the culmination of my work as an art consultant. I have been working as an art consultant for over five years, bringing together my passion for visual arts and my expertise and experience in management, art history and curating. I have been supporting artists and collaborating with arts organisations, interior designers and businesses so that I can display their art pieces at exhibitions and collections and connect artists with art lovers. With Gallery 545 I have expanded my work, as the gallery now represents twenty artists and displays their art also online and at pop-up shows, thus reaching a wide and varied audience of people interested in art.
Can you tell us about your new exhibition?
My new exhibition is Gallery 545 Pop-up: Contemporary Art of Northern Ireland, a pop-up show hosted at the Sea Holly Gallery, a new beautiful space in the heart of Belfast, until 26 September. I am delighted to work with the Sea Holly, as we share the same vision and commitment to promote artists based in Northern Ireland. All the works are both at the gallery and online at www.gallery545.com, and I will talk about them during a pop-up tour on Saturday 21 September.
What is the exhibition about?
Gallery 545 Pop-up features twenty accomplished artists and showcases a unique selection of different art works encompassing suggestive landscape paintings, vibrant abstract paintings, striking portraits, unique fine art prints, delicate textile pieces and innovative painted objects. It aims to highlight the diversity of their artistic practice and the wealth of artistic talent in the region.
Who are the artists that are part of the exhibition?
The exhibition features all the artists Gallery 545 is working with. They are established, mid-career and emerging artists who have achieved recognition here and many also internationally.  I would like to mention them all, as I would like to thank them and credit them for the unique pop-up show that I was able to curate with their art pieces. It's a real privilege for me to work with such talented artists. They are Lisa Ballard, Natalia Black, Ronan Bowes, Alacoque Davey, Craig Donald, Dan Ferguson, Wendy Ferguson, Karl Hagan, Trina Hobson, Ashely B Holmes, Rachel Lawell, Aimee Melaugh, Clement McAleer, Rosie McGurran, Grace McMurray, Kevin Miller, Latisha Reihill, Charlie Scott, Anushiya Sundaralingam and Jennifer Trouton.
Why is it important to have pop up exhibitions in Belfast?
I think that pop-up exhibitions are crucial to bring art to new and varied audiences of people interested in art. I always choose welcoming and well-attended venues, spaces that visitors can easily access and where they can enjoy and discover art.
What advice would you give to emerging artists starting out in this industry?
I would advise them to find out more about local and international commercial galleries supporting emerging artists and to approach them. Even if these galleries might not be in the position to represent them, it is always helpful to receive their feedback about their work, as this can help them to identify other opportunities. Advice from other more established artists is also very helpful, as well as from non-profit organisations supporting artists, such as Visual Artists Ireland, as they can provide information about how to develop their practice.
If you would like to find out more about Gallery 545, visit www.gallery545.com or contact
Francesca Biondi – hello@gallery545.com / 07960 130414.
Gallery 545
Office at Blick Studios
Cotton Court
30-42 Waring Street
Belfast BT1 2ED
Gallery 545 Pop-up: Contemporary Art of Northern Ireland
Sea Holly Gallery
35 Hill Street (above the Harp Bar)
Belfast BT1 2NB