SoCreative Summit Zimbabwe March 2020
Posted:
Hard to believe now as so much has happened since, but at the start of March I was delighted to attend the SoCreative Summit in Harare Zimbabwe with the British Council Hubs as Hosts programme. The Hubs as Hosts programme brought together different UK and Southern African Creative Hubs to share skills, knowledge and learn from each other. In January I spent a week with the programme visiting a series of inspiring different UK Creative Hubs, you can find out more about the hubs we visited here. The SoCreative summit was all about gathering and connecting creative and social entrepreneurs, together with the creative hubs and spaces that support them across Southern Africa.
It was an amazing few days in a beautiful country, with lots of learning and new connections. There were many different topics covered including connecting talent to opportunity, collaboration and connecting through diversity. In my 20s I spent a life-changing year living and working in South Africa, where the entrepreneurial culture changed my attitude and mindset and set me on a very different path in life so I was very excited to get a return visit to a neighbouring country.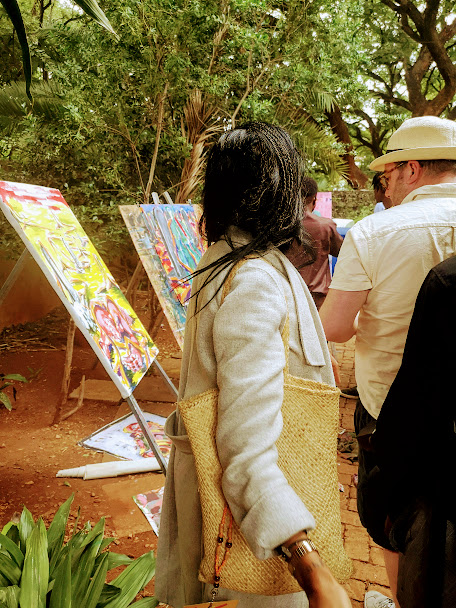 Key takeaways from the week for me were:-
As creatives we should be coming up with creative solutions to solve the boring problems that affect our sector, e.g. funding and finance
It's important to look inward at local culture and values. I think we are sometimes scared to do this in NI for fear of being divisive and alienating people.  We saw local examples of culture being used to create new products and services and to create a sense of place highlighting the importance of architecture and cultural heritage for tourism and investment and for connecting people to spaces.
In Belfast we should be working to sustain our creative community and maximise the benefits of clustering and sharing resources, knowledge and expertise throughout the creative community. Looking at the possibility of protected measures such as creative enterprise zones like HackneyWick and Fish Island to protect affordable workspace and ensure creatives aren't priced out of the city centre.
Confidence is important both for individuals, but also collectively as a country and community. Something I think we need to work on in NI.
We are very fortunate to live in a country with a reliable electric supply and (in most parts) Internet access, it makes our lives and jobs as creatives much easier.
Zimbabwe is a truly beautiful country, with really lovely warm and friendly people.
Pics below of the summit, full album of pics can be found on Facebook