10 Best Bits of 2018 at Blick Studios
Posted: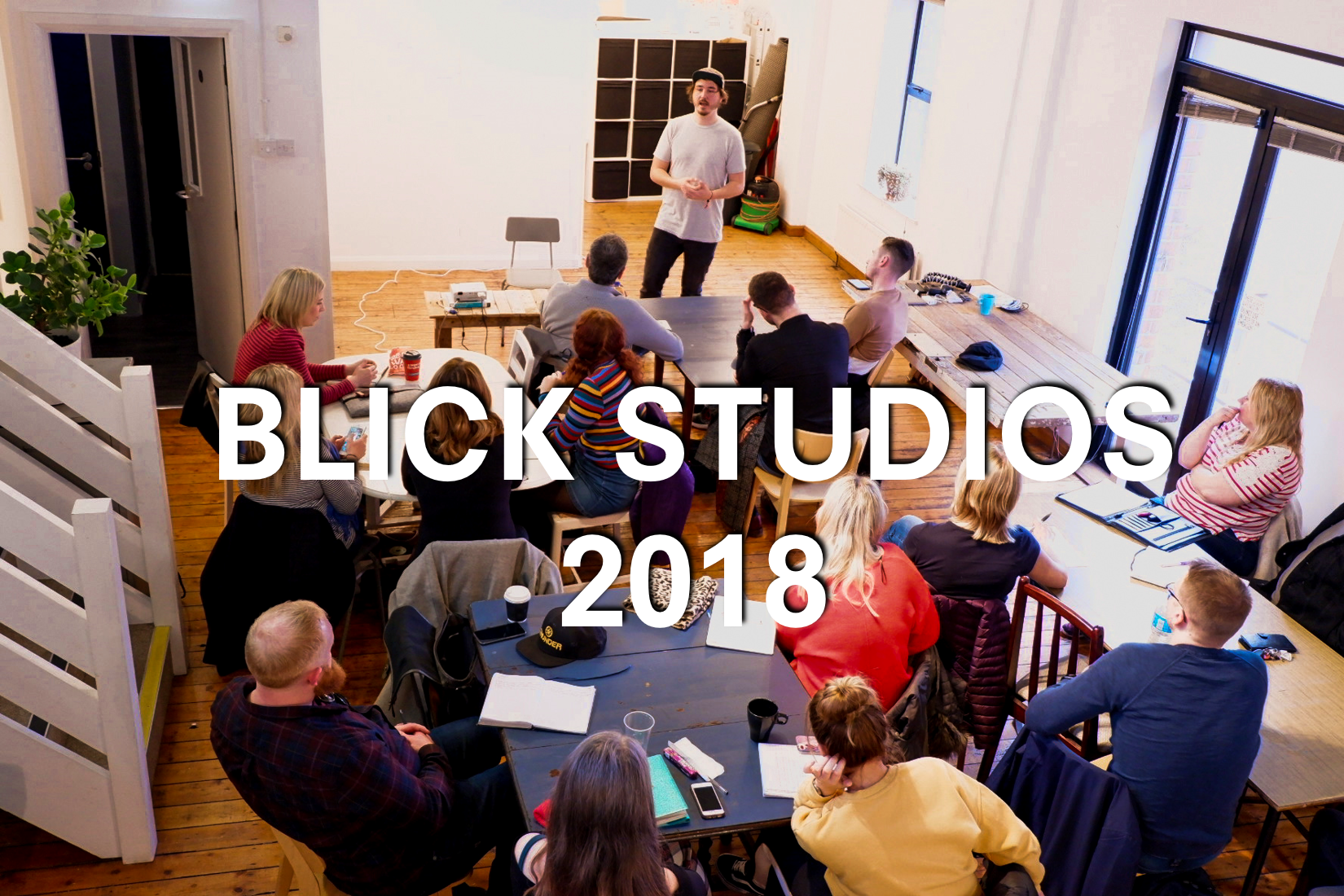 1.      The Faculty Events with Blick Studios

The Faculty is a collaborative project with Seedhead Arts offering courses and workshops designed to teach you a new creative skill.
Throughout 2018 we hosted some fascinating and inspiring events including:
Creative Writing with Bethany Dawson
Bethany Dawson is a fiction writer and freelance editor. She taught our attendees some wonderful skills including setting the scene for a piece of work, writing characters and how to edit.
Photography with Simon Mills
Simon Mills and his partner, Lorna run TACA a photography and film studio that specialises in documenting the creative process. During this course Simon taught the basics of manual photography as well as portrait and still life photography.

Events Management with Adam Turkington
Adam Turkington is the founder of Seedhead Arts, for many years he was the event manager for Culture Night in Belfast and has over 20 years' experience of running events. Throughout the course the attendees learned about health and safety during events, marketing and social media and budgeting.
Beginners Street Art with Emic
2.      Blick Academy Events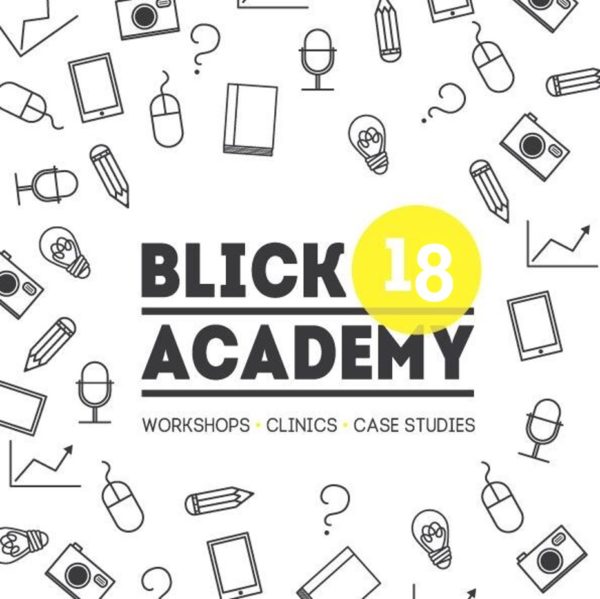 Blick Academy is an ongoing series of events and workshops for creative industry start-ups, freelancers and small businesses all about sharing skills and knowledge within the creative community to help people start and grow their creative industry business. Previous events throughout 2018 included:
Tax Returns & Book Keeping with Rosy James
Rosy James is the Head of Finance and Operations at Blick Studios and has set up the finance systems and managed the accounts of numerous small businesses. Some of the advice that she offered our attendees included creating cash flow forecasts and budgeting income and expenditure.
How to Make Connections and Build your Network
During this event we were joined by Peter Edgar, Mark O'Donnell and Orla McGreevy who discussed how they grew their networks by attending events, using social media and joining collaborative groups.
Facebook for Your Creative Startup
3.              Top Tips Blog Series

This year we started a new blog series called Top Tips. This series allows us to share with you advice from our residents and event facilitators on everything to do with startups, small businesses and working freelance or self-employed. Here are some of our favourite Top Tip blogs from 2018.

Last year we finished our 3-year contract to set up and manage Ebrington's Eighty81 Creative Workspace. We have had an amazing 3-years working with a huge variety of creative entrepreneurs and will be sad to say goodbye to many who have become life-long friends. During our time managing the space, it operated at 98% capacity and we hosted over 70 events for over 1000 attendees.
"Eighty81 was the perfect place for us to build our team in a collaborative and creative environment. It gave us flexibility when we needed it and plenty of opportunities to work together with other members." – Mark Magurski: MakeMatic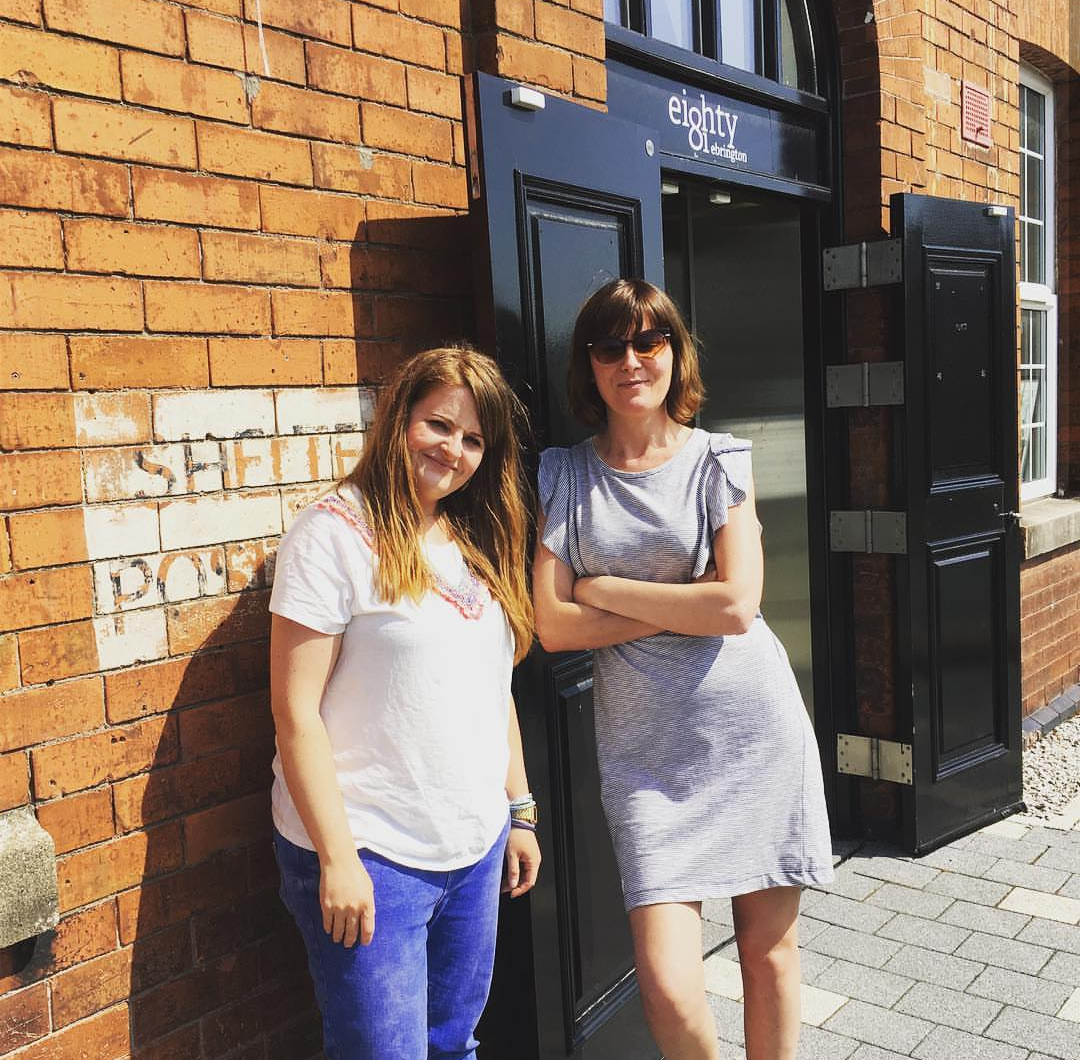 5.      The Launch of Flock

Flock is a sister company to Blick that we set up in 2018 to provide services for those seeking help with creative projects, such as:
Events
pop-ups
workshops
festivals
digital platforms
Flock will provide collaborative opportunities and experience for creative entrepreneurs involved with Blick. At Blick we believe in collaboration and cross-discipline working, sharing ideas, inspiration and skills to come up with creative solutions so setting up Flock seemed like the perfect way to support the creative entrepreneurs we work with. Working collaboratively with Flock will give the creative entrepreneurs new skills and ideas, more experience and confidence, broaden their networks and strengthen their portfolios and help them grow their own creative businesses as well as generate further income for the creative community in Northern Ireland.
To Learn More about Flock Click Here
6.      Design Salon – Quarterly Events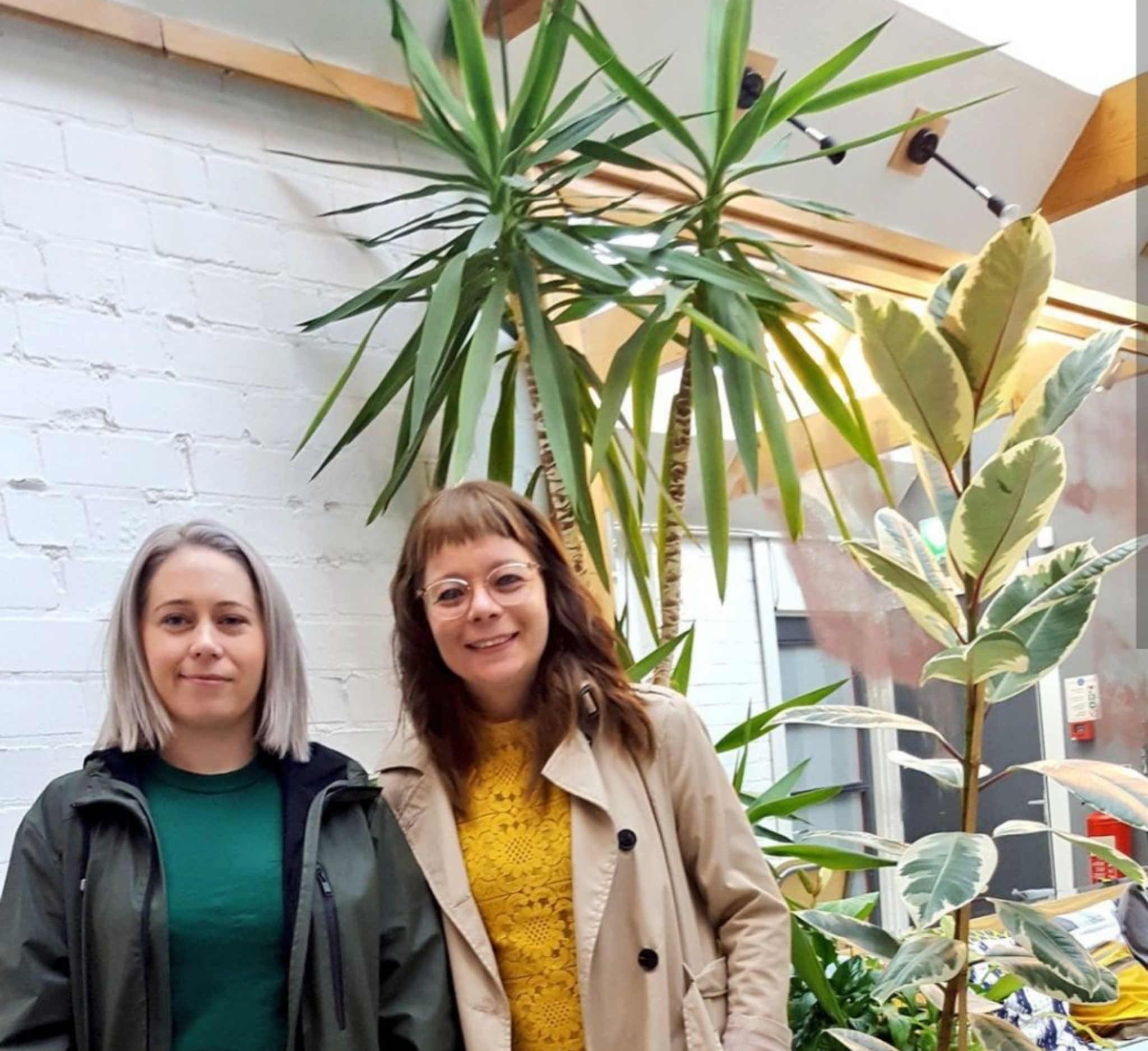 Quarterly is a curated breakfast inspiration and networking event in collaboration with The Design Salon, Karishma's World and Blick Studios. It is held 4 times a year with invited creative speakers talking on a theme and with delicious coffee by Cubist Coffee. The aim is to get inspired and learn about a new project or ideas as well as to meet with other fellow creatives in Northern Ireland.
7.      Blick Residents Wolfhound and Out of Orbit win Best Feature at The Galway Film Fleadh!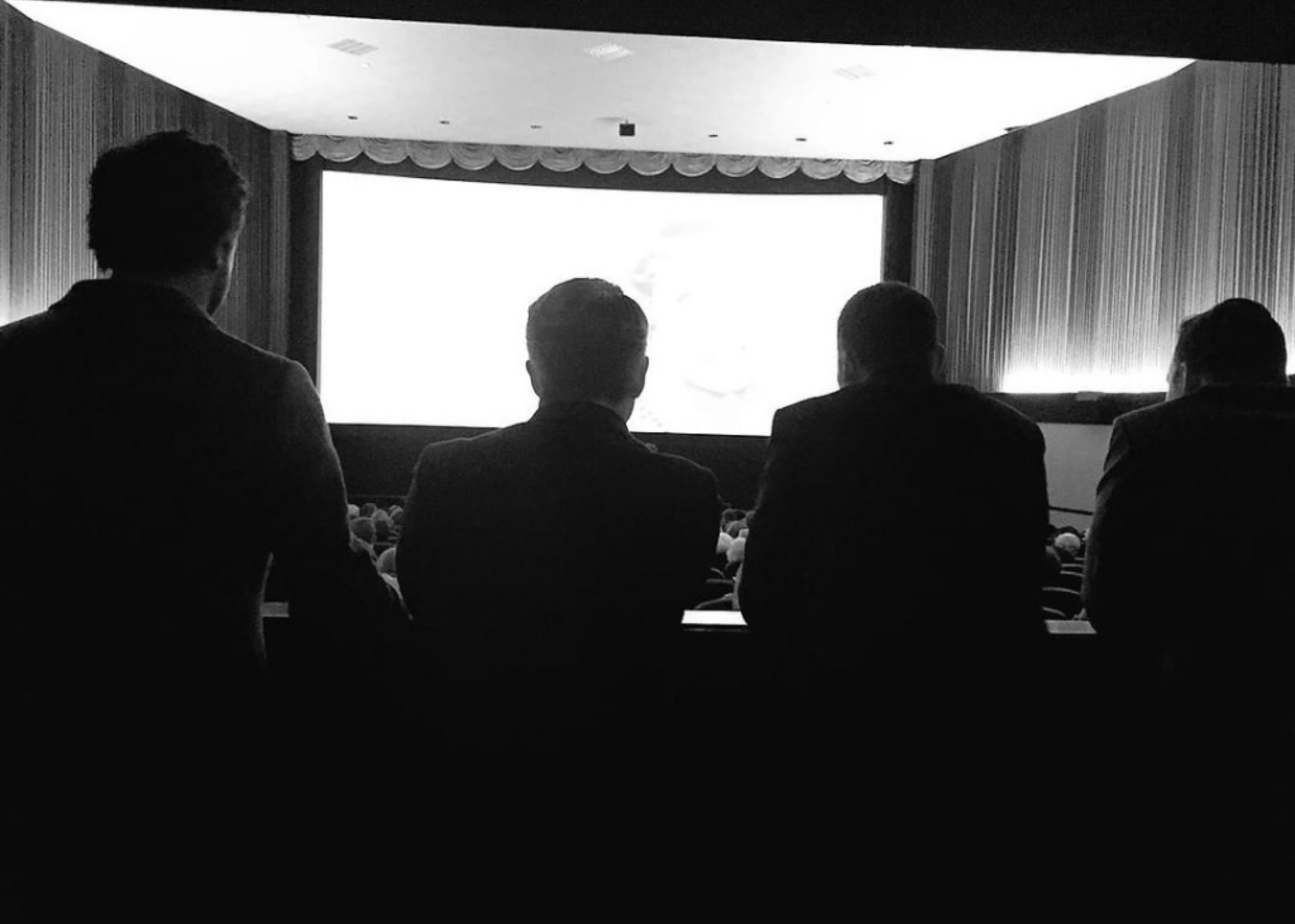 Writer, Stuart Drennan of Wolfhound and producers, Out Of Orbit created The Dig, the story of a paroled, amnesiac killer who is confronted by his victim's father. In August they won the award for best feature at The Galway Film Fleadh and were also nominated for The Discovery Award at the British Independent Film Awards and the Spirit of The Festival Award at the Cork International Film Festival!
8.      Blick Residents Search Scientist win 3 Awards in 2018

The DANI awards are the leading digital industry awards for Northern Ireland and have been celebrating the great accomplishments of the sector since 2010. In April Search Scientist took home 2 awards of the three that they were nominated for including Best Digital Advertising Campaign and Best Campaign in Education. During 2018 they also won the Best UK Student Recruitment Initiative at the Heist Awards.
You can learn more about their awards here.
25 is a design-led pop up showcasing and retailing independent design brands with products all priced at £25 or under, making it affordable for everyone.  25 Pop Up has been in Blick Shared Studios, Eighty81 Creative Workspace, Indigo Coffee & Gelato and Victoria Square.
Our November 2018 event was hosted during Belfast Design Week at Blick Shared Studios and Victoria Square – we had more designers than ever before join us to sell their work at 25 Pop Up (37 in total)! We love seeing all the work that local designers create and giving the public the opportunity to support small businesses during the run up to Christmas!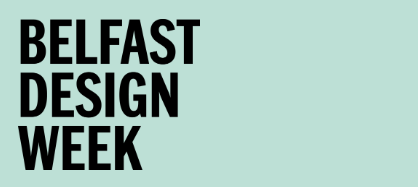 Belfast Design Week celebrates design in all its forms in an annual week-long series of events encompassing talks, workshops, pop-ups, exhibitions and interactive elements focusing on design. During November Blick hosted 12 events with some incredible Faculty and Academy workshops and events. Here's a few behind the scene pictures of Blick at Belfast Design Week.