DIG DEEP
Posted: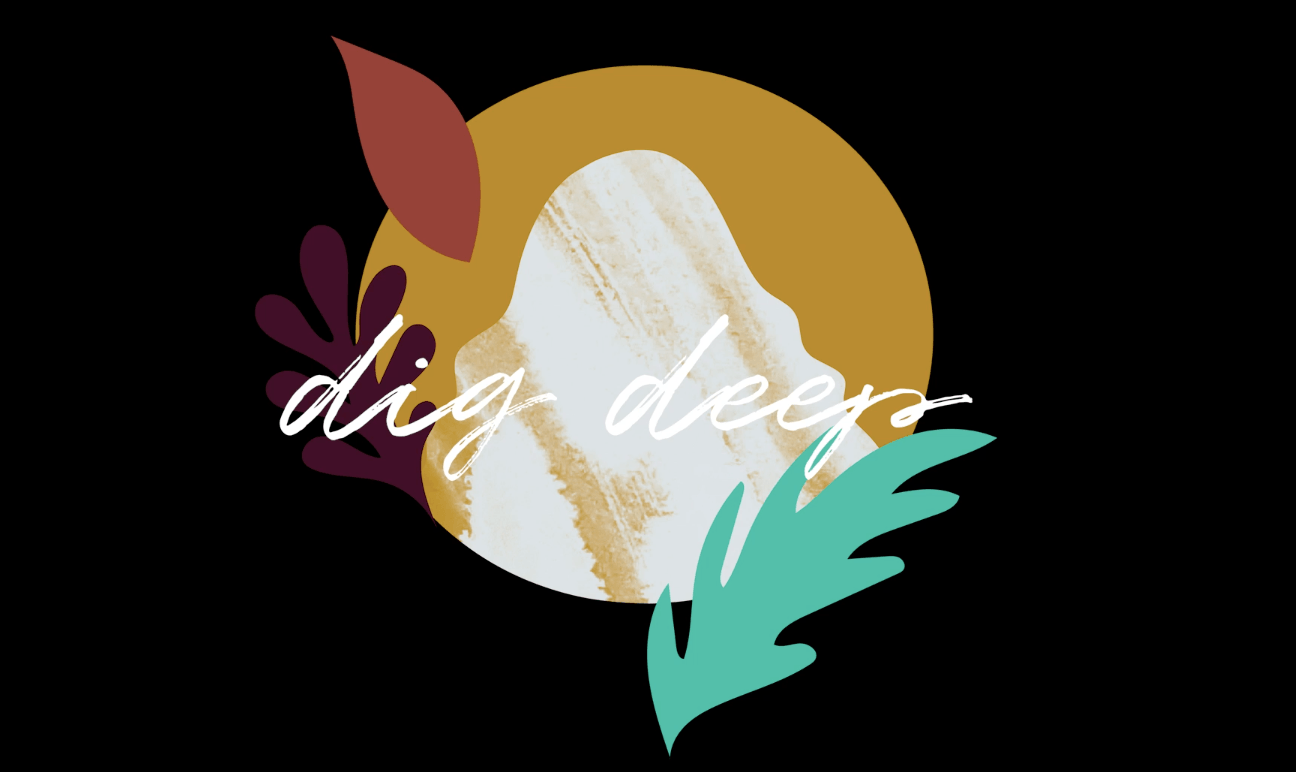 Join us for our new 9-month  free creative online enterprise support program for young women from NI & BAME backgrounds (18 – 30 years). This program will help you 'Dig Deep' and start and grow your own sustainable creative business. It will bring participants together to learn, share skills, knowledge, and experiences in a nurturing and supportive environment.
Taking a holistic view of starting a business, combining self-care and creativity alongside business skills and knowledge. It will be a tailored program to help you grow your creative business to meet your values, goals, and ambitions through a series of online workshops, resources, peer, and one-on-one mentoring.
This program is about sharing experiences, hearing other people's stories from different backgrounds, and collectively working to help each other to grow and build in a supportive and nurturing environment. This course offers a creative approach to starting a business. Giving participants the practical skills they need, alongside peer inspiration, motivation, support and accountability, one-on-one support, and space and time to focus on your business hopes, dreams, and ambitions.
The program will consist of online content with weekly videos, worksheets, exercises, and resources alongside industry expert workshops, monthly one-on-one mentoring, and group peer mentoring sessions.
Topics covered will include:
Business planning – values, vision, aims & objectives
Finance planning & management
Branding
Social Media
Setting up a website
Sales
Confidence
Failure
Self Care
Habits
Work-life balance
Imposters syndrome
Why take part?
This project will provide much-needed support and structure at a time of huge economic and social uncertainty. It will give you practical business skills and knowledge and the confidence and resilience to help you make your dreams of running a creative business a reality. It will give you the opportunity to meet people from different communities, build your network, and make new connections to help you build a sustainable future.
We are looking for determined women that want to succeed. You must be willing to commit to completing all aspects of the program, be happy to engage with other program participants, treat all other program participants with respect and empathy, and be happy to become part of the womenfolk community.
Are you ready to take the leap?
Our applications are open now! There are limited spaces available so book your space today!
Closing date for applications is Sunday 4th October at 5.00pm
This program is kindly supported by Ulster Bank.
We wanted to share a bit of information about the people behind the project. Without further ado – introducing one of the co-founders of this project is Christine James who is the founder of Blick Shared Studios, Womenfolk, and Co-Founder of Belfast Design Week and many other creative projects.
Introducing co-Founder of Dig Deep, Esther Mogada.
Esther is a creative based in Belfast and has been working in the creative industry for the last 5 years. She has worked on various projects in relation to Fashion, Podcasting, Events, and now is building a video production company called Creating A Space.
Video by Creating A Space
Follow us on Instagram & Facebook: @womenfolkco
Video created by Creating A Space