Creative Roundup – Holiday Selling Guide, Loewe Foundation Craft Prize, For The Public Good International Arts Opportunity, Arts Council Creative Industries Seed Funding, Belfast Photo Festival Submissions, Volunteering at Belfast Media Festival & lots of Events
Posted: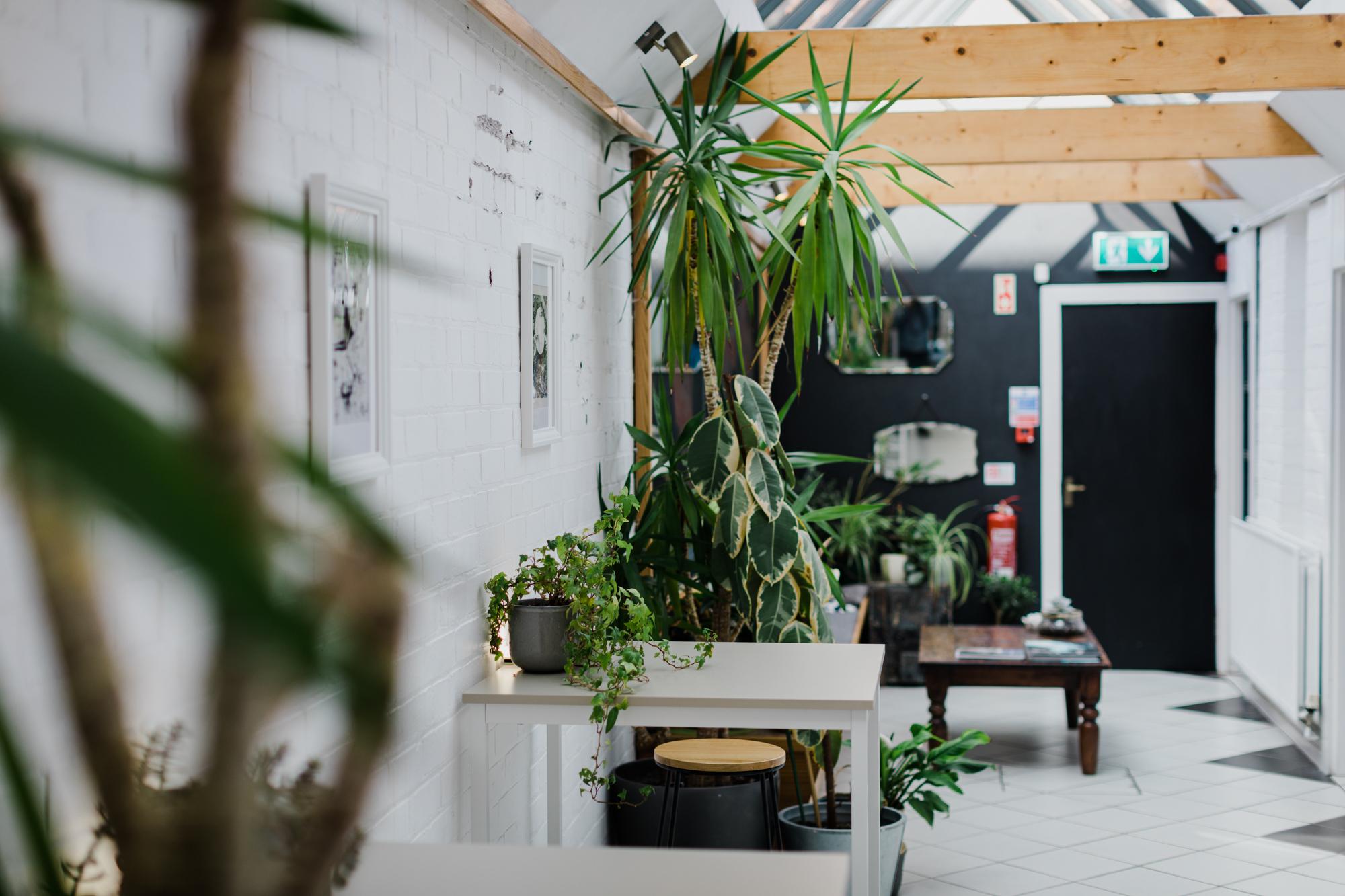 This week we have highlighted some great local and international funding opportunities and events for creatives and small business owners
INSPIRATION
SQUARESPACE HOLIDAY SELLING GUIDE
The holiday shopping season is a major chance to bring in business from new and returning customers. By optimizing your online store and creating a marketing strategy, you can enjoy sales growth and come out of the season with a better sense of what works for your business. This guide by Squarespace has loads of practical tips, advice and guidance for you to make the most of selling this holiday season.
---
FUNDING, SUPPORT & OPPORTUNITIES
FUNDING
LOEWE FOUNDATION CRAFT PRIZE
The LOEWE FOUNDATION Craft Prize seeks to acknowledge and support international artisans of any age (over 18) or gender who demonstrate an exceptional ability to create objects of superior aesthetic value. By identifying work that reinterprets existing knowledge to make it relevant today while reflecting its maker's personal language and distinct hand, the LOEWE FOUNDATION aims to highlight the continuing contribution of craft to the culture of our time.
All entries should
– fall within an area of applied arts, such as ceramics, bookbinding, enamelwork, jewellery, lacquer, metal, furniture, leather, textiles, glass, paper, wood, etc.
– be an original work, handmade or partly handmade
– have been created in the last five years
– be one-of a-kind
– have won no prizes previously
– demonstrate artistic intent.
The Prize for the winning entry is 50,000 euros. The winning work selected by the Jury, as well as the works of the finalists selected by the Experts Panel will be included in an exhibition and accompanying catalogue "LOEWE FOUNDATION Craft Prize 2023", on view in New York.
DEADLINE: 25TH OCTOBER 2022
FOR THE PUBLIC GOOD
For the Public Good (FTPG) is an online international programme for 5 artists. They are looking for artists who want to work with their local community and an academic researcher from Leeds. The artists will look to create unique artistic propositions on how technology can be used to help communities understand climate change issues that could potentially be implemented globally.
They are looking for musicians, theatre-makers, painters, authors, performance artists, sculptures, actors, digital artists and any other form of artistic practitioner who is interested in how technology could be used to benefit their community to generate climate change solutions.
DEADLINE: 9TH NOVEMBER 2022
CREATIVE INDUSTRIES SEED PROGRAMME III
This £25k funding award is eligible for partnerships that use the arts within new and emerging technologies. With the continuing evolution of immersive technology, it has the potential to expand the possibilities of how the arts can be distributed and utilised in new and innovate ways.
Programme Objectives:
1. Encourage Cross-Sectoral Collaboration;
2. Drive innovation in technologies; and
3. Creating new content, products, services and experiences.
The aim of this project is to assist arts organisations, entrepreneurs, and creative businesses to undertake projects that:
1. Contribute to the growth of the creative industries; and
2. Unlock future income generation.
All applications must be partnerships between an arts organisation or artist and a creative business or academia.
DEADLINE: Thursday 15th December 2022 at 12pm
OPPORTUNITIES
BELFAST PHOTO FESTIVAL
Belfast photo festival are accepting entries for it's 2023 Open Submission
BELFAST MEDIA FESTIVAL VOLUNTEERS
The Belfast Media Festival could not run each year without the help of dedicated volunteers. Volunteering not only provides the opportunity to support and learn about the media industry, but it can also be fun, and you may meet some famous faces too!
They have a limited number of volunteer spaces for this year's festival which runs at The MAC, Belfast, on Wed 16th & Thur 17th of November
Duties Include:
Registration (Check-in)
Venue Set Up
Managing Speakers
Stage setting in coordination with the MAC team
General Assistance
Session Supervision
IT Support
APPLY HERE 
---
EVENTS
5 UNEXPECTED WAYS TO WRITE BETTER MARKETING EMAILS
This is a short, impactful workshop to help you write more compelling marketing emails, including methods to improve your subject lines, and copywriting templates to help you sell more.
DATE: Monday 24th October
TIME: 3.00PM GMT+1
LOCATION: Online
DWEN POWERHOUSE SUMMIT
Join Dell Women's Entrepreneur Network (DWEN) and the editors of Fast Company and Inc. – all champions of women entrepreneurs and business owners worldwide – for The Powerhouse Summit, a virtual conference and networking event.
The DWEN Powerhouse Summit is designed to power your ambitions for business growth during a difficult economy. Its diverse slate of renowned founders, innovators and industry leaders alike offers immediately useful, expert insights on financing, scale, leadership and technology. The program includes:
Exciting panels and interviews with thought leaders
Engaging networking sessions with fellow female founders
Small group break out sessions
DATE: Thursday 27th October 2022
TIME: 11.30am – 3.10pm ET
LOCATION: Online
YOUR SOCIAL TEAM INSTAGRAM CONFERENCE
Your Social Team's annual FREE Conference designed to get you caught up on all things Instagram  and Content Creation
DATE: Thursday 27th October
TIME: 10AM EDT
LOCATION: Online
WHAT'S NEXT? THE FUTURE FOR TALENT PIPELINES ACROSS OUR MUSIC INDUSTRY
How is the UK music industry achieving real diversity and fair access? What does the industry need most right now? How can more sustainable skills and workplace development be supported – away from short term contract scenarios? And how is underrepresentation really being addressed?
Online panel discussion chaired by Lynne Best, Director of The Fourth Pillar, Vice Chair of the Oh Yeah Music Centre in Belfast and Board Member of the Arts Council of Northern Ireland.
DATE: Thursday 27th October 2022
TIME: 12.30 – 13.30pm BST
LOCATION: Online
THE ART OF STORYTELLING
Successful leaders and public speakers throughout history have understood and harnessed the power of good storytelling. No matter your topic or your audience, telling a story engages your listeners and elevates your public speaking to an art.
Dale Carnegie believed that public speaking and storytelling are skills to be learned, not inborn abilities. Impactful storytelling requires an understanding of your audience, your topic, and your goal. In this workshop, you will learn the very same skills that Dale Carnegie himself used to create generations of successful business people, compelling community leaders, and even politicians.
At the completion of this workshop, you will be able to:
• Define your audience and their needs, goals, and wants
• Plan an opening, message delivery, and closing that have impact
• Use the secret to storytelling: The Magic Formula
DATE: Friday 28th October 2022
TIME: 10.00 – 11.00AM EDT
LOCATION: Online