The Importance of Brand Identity with Scarlett Aubrey
Posted: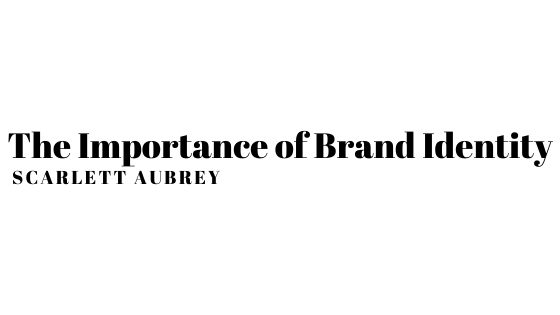 Do you struggle with the fundamentals of creating a brand identity?
We are excited to release a short video of a branding expert, Scarlett Aubrey as she breaks down the key concepts to cover when creating a brand identity.
Scarlett Aubrey is a multi-disciplined Graphic Designer from Vancouver Canada who has worked on projects no matter the size, from small 'Mum & Pop Shops' to corporate. She creates brand identities, websites, packaging, digital/print marketing material, & everything in-between. Scarlett is compelled by the stories told—both consciously and subconsciously and strives for her designs to tell a story with an emotional connection while remaining true to the subject.
Scarlett studied graphic design, illustration, and film at Capilano University in beautiful British Columbia, Canada. She also spent time learning motion graphics and technical web design at the British Columbia Institute of Technology (BCIT) in order to enhance her skill set. She now works full time at a branding agency in Belfast and is eager to be apart of Belfast's growing creative community.
Top Tips covered in the video
Research is a vital component in constructing a brand identity. 
It's exploring:
Who you are
What you do
Why you do it
5 Key starting points of research
FACTS
Name, product/service you provide, where you operate of 0 digital or physical space & geographical region
CUSTOMER PROFILES
Name, ages, genders, jobs, hobbies, and how they would interact with your brand
PERCEPTION
How you want your brand to be perceived by your customers
COMPETITIVE ANALYSIS
Pick 3-5 best companies that are doing what you are doing
Write down what they are doing, how they are doing it right, and how they are doing it wrong
UNQUIE SELLING POINT
Write down what makes you unique, why they make you different, how you are different and why anyone would choose you over them
Get the fundamentals down
Practice as much as you can – your typography skills, your layout skills, colour theory skills, and your exporting final files for print or web.
To check out Scarlett's work visit her website Scarlettaubrey.com  or follow her on Instagram @scarlett.creative