Meet the team behind Small Town Big Dreams – Karishma Kusurkar
Posted: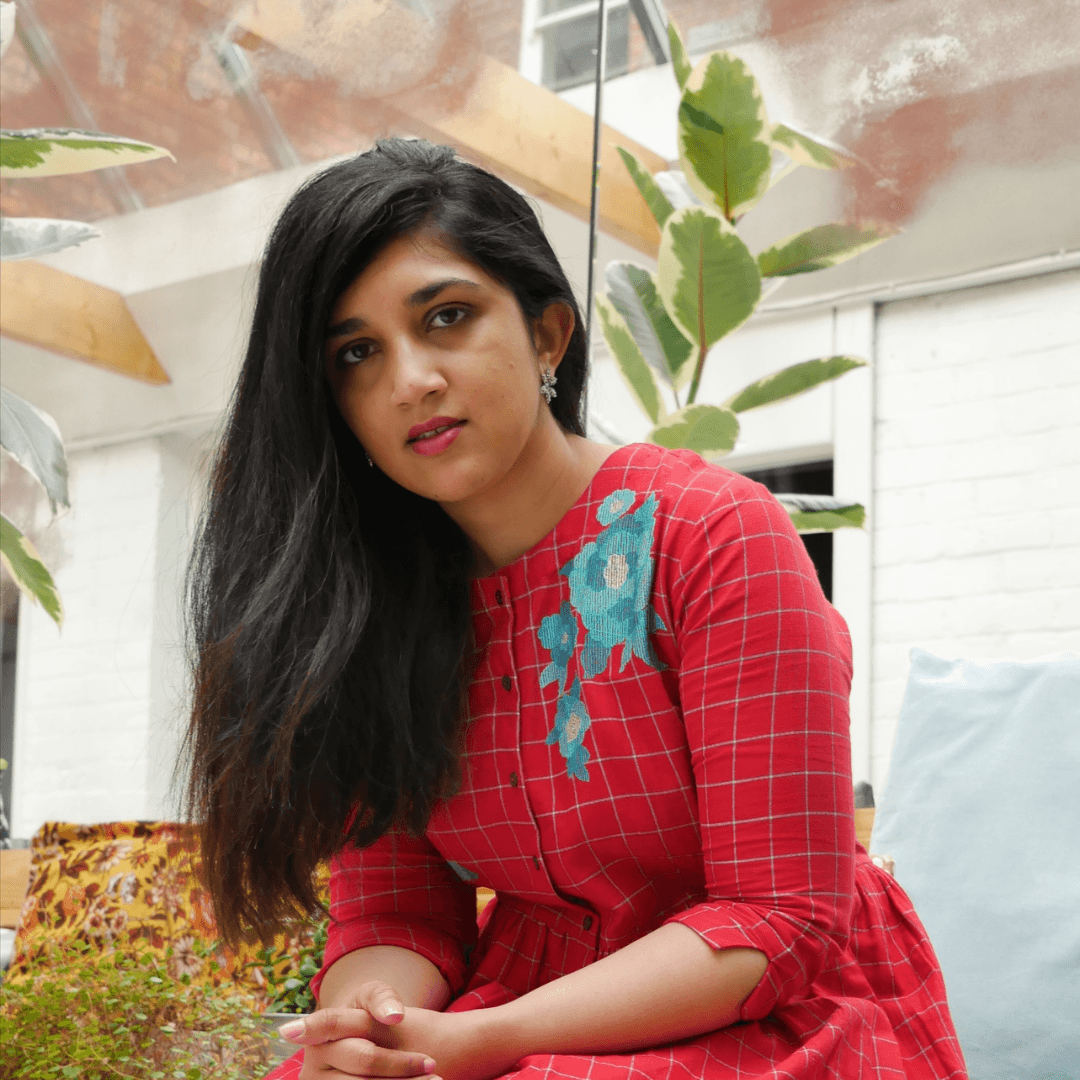 Can you tell us a bit about yourself and what you do?
I'm Karishma, a multidisciplinary designer and more recently, podcaster and pod-reviewer. I'm a self-employed creative entrepreneur, Co-Director of Belfast Design Week, and Co-Founder of Small Town Big Dreams alongside Christine and Graeme.
Has your creative work been impacted by the pandemic?
Due to the fact that I work in a multidisciplinary way, some of my work has been impacted – events and some client work – and other work has been fine and actually relatively easy to do remotely and socially distanced – design, facilitation, some event work.  At the start of lockdown, it was very difficult to predict what was going to happen. Projects that were meant to start in April were indefinitely postponed and everything was up in the air.  We started planning this new podcast around this time as a way of capturing this historic year but also to hear people's stories and experiences.  Our interest in how the creative industries can work during something like the pandemic is not just out of curiosity, but because we work in that sector too, we all care about it immensely.
Personally, I feel very grateful and fortunate as a few months after the start of lockdown, the postponed projects were back up and running and we were successful with some of the funding applications we had applied for and embarked on those projects too during the lockdown.  I know that there are people whose entire livelihoods depend on sectors that have shut down completely or whose businesses have fallen through the gap in support and I'm sure this year has been an incredibly tough one for them in particular.
How was the lockdown for you?
It was interesting, I think me, like many others can safely say that this is a year we won't forget in a hurry.  Not good or bad, just weird.  We don't have a garden, but we live near Botanic Gardens, so I took a lot of walks – just to clarify, just the legal amount of allocated walks – to the park and Stranmillis Embankment too. I decided to take up Couch to 5K – a 9 week running programme – and actually completed it too which I was delighted by.  I fell down the stairs the following day – of course that was going to happen – and haven't run properly since!
A group of my co-working pals set up a lunchtime Skype call which we kept going from the start of lockdown to August.  I spoke to them more during that time than I had during our entire friendship and now know all of their most intimate secrets. It was lovely having that call as a constant each day.  My family and some family friends started a Sunday lunchtime call during which a different topic would be chosen each week to discuss and you'd have to present something during the call like your favourite movie, or poem, or even your favourite geographical feature – an unusual pick by my aunt, but most popular! That group is still going.
Of course, I had a great selection of podcasts going, a couple of my lockdown faves were The Coronavirus Newscast – informative and funny and Call Your Girlfriend – two pals chatting long distance.
What was the biggest change to your life?
I realised that I meet a lot of people each week face-to-face and I had hardly any meetings in comparison to pre-lockdown. It was great! I was less caffeinated though.
Any changes you are planning to make to your life long term?
My foot has had something wrong with it ever since I fell down the stairs, so once it recovers, I would love to properly start running again, I think it's a great hobby to have and one you can do anywhere.
What did you find most challenging?
The uncertainty and to be honest, still the uncertainty. It is difficult to predict when a vaccination will be ready and even so, when the pandemic will truly be kept at bay and things will be able to be planned as normal.
What kept you sane during this period?
Having a focus of some sort, whether that was planning and doing work or taking on a programme like Couch to 5K or speaking routinely to family and friends, having something constant and structured during an unpredictable time was a boon.
You heard all the interviews in full, what was your biggest takeaway piece of advice or insight from all the interviews?
My biggest insight from speaking to all our guests was how resilient everyone was.  No matter what the pandemic, subsequent lockdown and 2020 had thrown at them, every single guest was impressively resilient in their own way, seeking out creative coaching, taking on new hobbies like sea swimming or writing poetry or pivoting their businesses.
My biggest takeaway was that each sector in the creative industries has been impacted so completely differently and has had widely differing support.  I hope that our podcast offers up some information as to how different sectors are coping and how they can be best supported as well as a sense of community and togetherness.
Finally, what are your plans for your creative work in the future and how can people find you online?
I'm currently working on lots of exciting projects including  – of course –  this podcast, design facilitation, design work for clients, and this year's Belfast Design Week. Will, there be a lockdown, will there not be a lockdown? It's all terribly exciting, but we'll stay resilient nevertheless!