Spend Local At Blick this Christmas
Posted: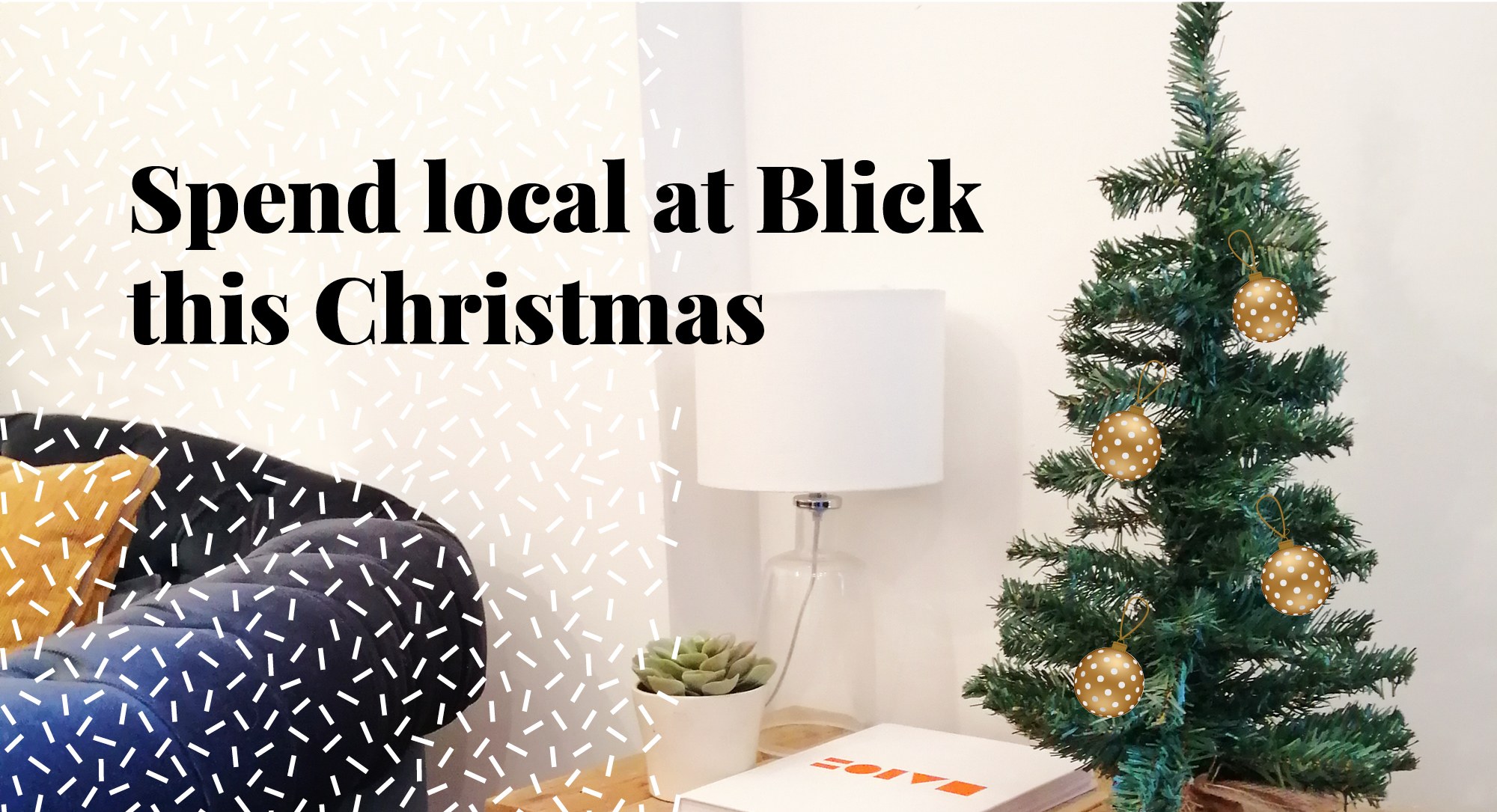 Here at Blick we aim to support and promote local creatives in Northern Ireland, and around Christmas, a number of our fantastic residents are crafting, painting and illustrating artwork that would make a perfect christmas gift for your loved ones.
Rory Quigg
Rory is an illustrator who loves to create illustrations with an almost child-like, traditional feel. He specialises in originally designed, bespoke, digital portrait prints and sells his artwork in the Visit Derry store and via his Instagram.
Danni Simpson
Danni is an illustrator and mural artist whose style can be described as an urban fusion of detailed floral illustrations, art deco and mandala patterns. Her work often centers around creating bespoke maps; celebrating all things Northern Ireland, and can be bought via her website. She also has a stall at the Belfast Christmas Market so be sure to drop by before the 23rd December!
Autumn Aurelia
Autumn is a maker of magical, whimsical acrylic jewellery, handcrafting each piece in our Malone studios. Her pieces are often inspired by nature, including the beautiful Festive Folk Art collection; with festive polar bears, winter foxes and beautiful turtle dove necklaces. Check out her Instagram for all her new releases and inspiration for that perfect gift.
Wee Nuls
Nuala Convery is an Illustrator and mural artist. Her work centres around four-eyed space babes, gremlins and Medusa's, often celebrating the female form. Her new collection of homeware and accessories has just gone live on her website, featuring cosy scarves, mugs, stickers and prints, just in time for Christmas!
Nineteenthirty Atelier
Bronagh Griffin designs bespoke men's shirts and unique accessories, crafting made to measure and highly personalised shirts and specialising in wedding shirts and accessories. The perfect gift for the well dressed man. Find these high quality, beautiful pieces on her website.
Gallery 545
Gallery 545 is a unique online and pop-up gallery specialising in contemporary art of Northern Ireland and offering a special selection of affordable artworks. The gallery strives to celebrate, showcase and support emerging and more established artists across the region, and to make it easier for art lovers to access, discover and collect art. Francesca Biondi curates these beautiful collections from our Malone Road Studios. Find the perfect painting to give for Christmas via her website.