#MeetTheResident – Gillian Callan
Posted: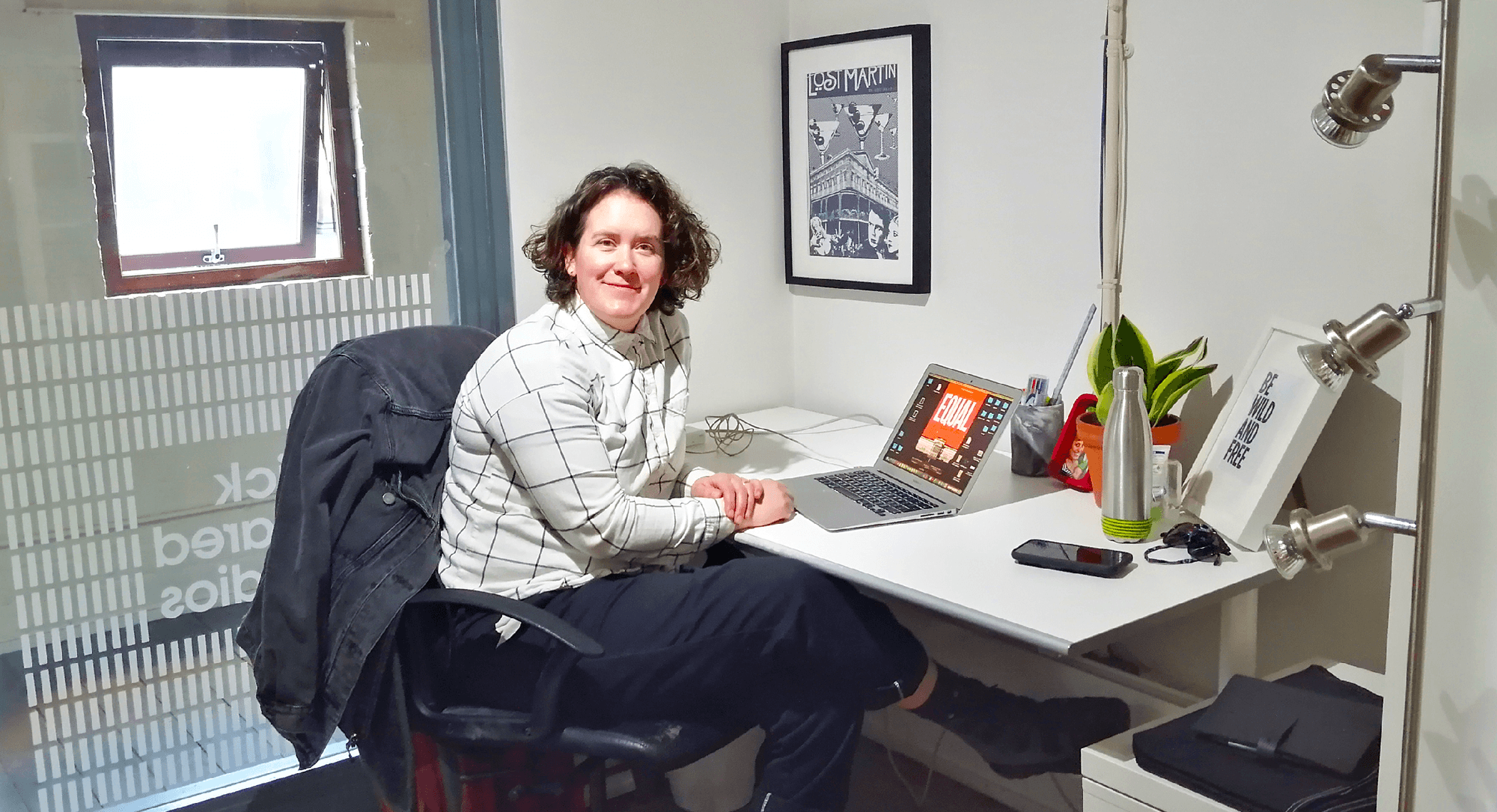 Tell us a bit about yourself and your business?
I am a documentary filmmaker working in both TV and theatrical feature documentaries. As a freelancer I tend to jump between directing and producing depending on the project and who I am working with. You'll sometimes find me doing both roles if it's for a lower budget television documentary. I also work with charities, musicians and organisations to get their vision, brand or message to a global audience. I am an avid podcast listener and sifter of documents and newspapers – I'm always on the hunt for a good story.
Any projects you're currently working on?
I'm currently working with Gambit Pictures as a producer on 'I Dream in Photos' a feature documentary on the life and work of Pulitzer Prize winning photojournalist Cathal McNaughton. I also have a few directing projects in the pipeline but they're currently top secret!
What was the biggest hurdle for you starting out and how did you overcome it?
Freelancer anxiety is a big deal especially at the start – basically the panic of when the next job and money will come in! After ten years of being freelance I can thankfully say it's much less of a worry now (although pandemics don't help). If I feel it creeping in I just remind myself that if you work hard, are kind to people and forge good relationships then work tends to follow.
How do you stay creative/inspired?
I love to watch and listen to other people's work, across lots of different genres, and this tends to inspire me and give me motivation.
Who is your creative hero?
Whitney Houston is definitely up there but there's too many to list.
What piece of software/ tool/ equipment would you struggle to run your business without?
My laptop and my camera equipment.
What's your top tip/piece of advice for anyone wanting to start their own creative business?
Find mentors who are kind and give good advice/let you rant. Working in a creative business you can sometimes let work drift into your personal life, make sure you find a good balance for both. Keep going!
Where can we find your work on Social Media?
Twitter @gcallan_