Rosie McGurran 'Corners of Time' Solo Exhibition
Posted: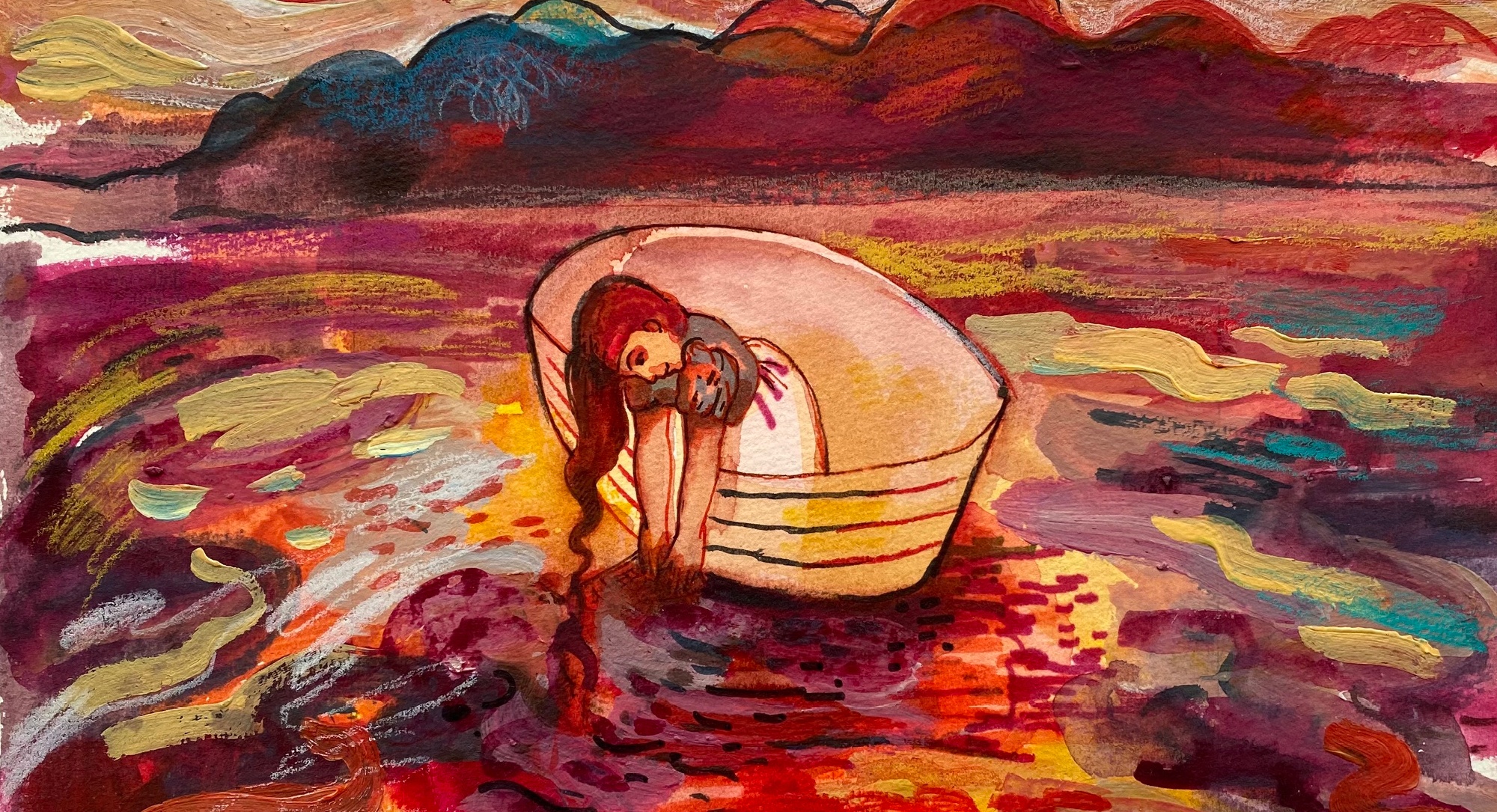 Blick studios is delighted to host the Rosie McGurran 'Corners of Time' solo exhibition, curated by resident Francesca Biondi of Gallery 545.
This exhibition features Rosie McGurran, Royal Ulster Academician and award-winning artist. It presents an extraordinary series of new paintings inspired by the people and places of Belfast, moments of growth and transformation in her life, and imagined characters. Suspended between reality and fantasy, these artworks tell stories of the past – of the life in the city and of the artist, but above all stories of an imaginary world.
Rosie McGurran has extensively exhibited nationally and internationally, and her paintings are held in numerous private, corporate and public collections across Ireland. Originally from Belfast, she now lives and works between her 'two homes', her hometown and the village of Roundstone in the West of Ireland.
Gallery 545 is a unique online and pop-up gallery specialising in contemporary art of Northern Ireland and offering a special selection of affordable artworks. They strive to celebrate and support talented emerging and established local artists, and to make it easier for art lovers to discover and collect art.
Blog image: Rosie McGurran, Looking for the Lost Hat, 2021, acrylic and watercolour on paper, 29.5 x 21 cm
Opening times
OPENING on Saturday 26th March 2022, 1.30-5.30pm
Open every Thursday, Friday, Saturday 10.30am-5.30pm and Sundays 1.30-5.30pm until 10th April 2022.
Get in touch
Gallery 545 ONLINE – Always open
Gallery 545 at Blick Studios, 51 Malone Road, Belfast BT9 6RY
The exhibition is curated by Francesca Biondi in collaboration with the artist. All the artworks are available for sale online and at the gallery. For further information, contact Francesca on 07960 130414 / hello@gallery545.com or visit the exhibition page.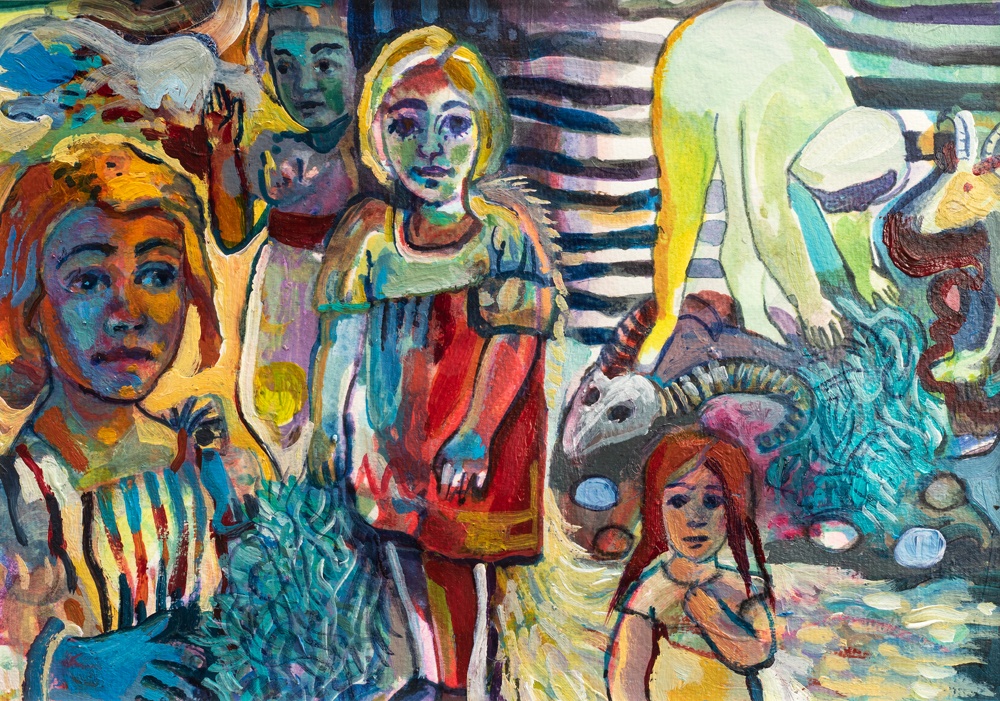 Image: Rosie McGurran, We All Gathered by the Shore, 2021, acrylic and watercolour on paper, 32 x 24 cm