An Interview with Jessica Fok
Posted: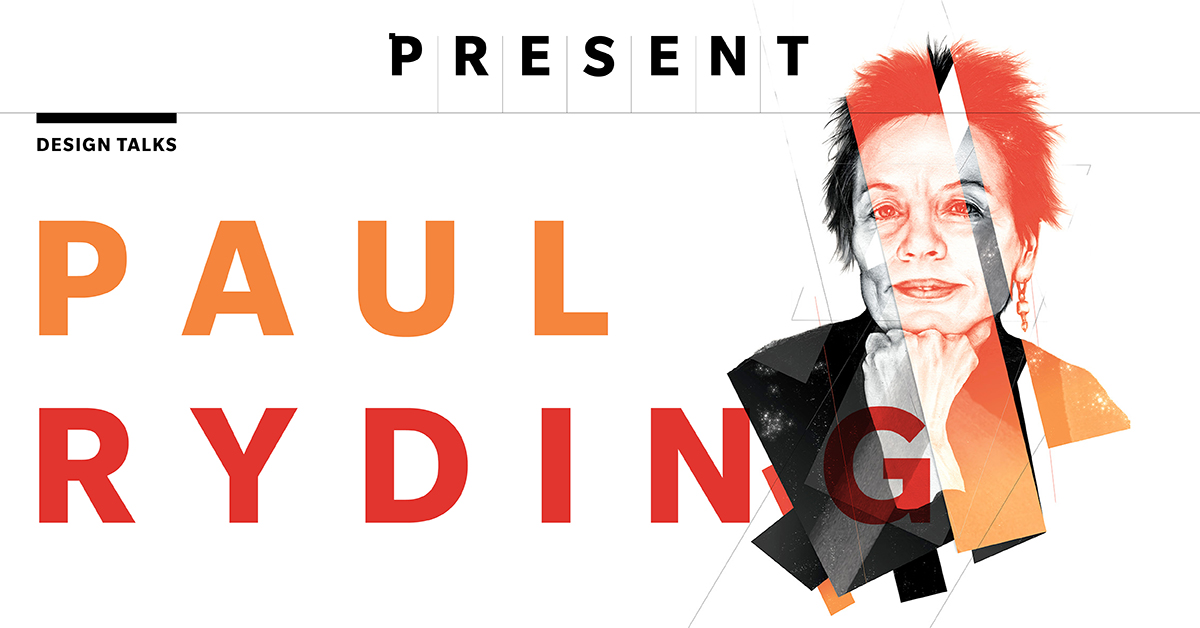 We caught up with Jessica Fok, Blick Resident and one of Belfast Design Week's volunteers to chat about the upcoming event PRESENT: Paul Ryding taking place at Root & Branch's Roastery on Saturday 8th June.
Tell us a bit more about yourself and the upcoming event you've organised?
In my 9 to 5 I work in corporate communications but for the past three years I've been volunteering with Belfast Design Week to help organise design events across the city. I really enjoy coordinating and event planning so instead of waiting for Design Week in November I decided to organise some smaller fringe events to take place in the lead up to the festival itself.
PRESENT is a new series of design talks and the dream is for it to take place seasonally across Belfast. The first PRESENT event will take place on Saturday 8th June at Root & Branch's Roastery where we'll get to enjoy a talk from the incredible illustrator Paul Ryding.
What is the concept behind PRESENT and what inspired it?
PRESENT was simply born out my interest in design and my love time spent in good company. The name derived from its duality. On one hand it represents the state-of-being that we want guests to experience during the event and being completely in present in the moment with no distractions. Meanwhile in a more literal sense, the event is a platform for creators and makers to present their work to a captive and curious audience.
I was very excited to work with fellow Blick Hill St resident, Ciaran Hurson, who designed the branding for the event series. Hurson is a typographic lead, branding agency and I'm a huge fan of Ciaran's work. After a couple of quick strolls between our own spaces in the studio, Ciaran developed a unique brand identity for PRESENT that would clearly articulate the event's simplicity while simultaneously complementing an example of our speaker's work.
What should people look forward to at the event?
The coffee is a great start. We're very lucky for Root & Branch to kindly be hosting this event in their cool new Roastery space in East Belfast. As well as getting to sample a cup of their signature filter brews, we'll also get to hear from Root & Branch founders Ben Craig and Simon Johnston on their approach to specialty coffee – from sourcing to roasting.
Our headline speaker is professional freelance illustrator Paul Ryding. I first heard Paul speak a few years ago the Design Dinner at Belfast Design Week in 2016 and was fascinated with his work so when it came to organising this event, he was the first person who popped in to my mind. Paul specialises in portraiture and looks to focus on the narrative that each face can communicate unintentionally. Some of his clients have included the Wall Street Journal, Die Spiegel, The New York Times, Buzzfeed, Harper Collins, Empire Magazine to name a few.
Finally, people should look forward to meeting other folks in Belfast who are interested in design and creativity. We're hoping PRESENT will provide people with an opportunity to get to know each other and establish a connection with someone new.
Who should attend the event?
The PRESENT series is for everyone. We want to welcome people who have a design background, as well as those that aren't familiar with design or illustration at all, to join us.
Where can people get tickets?
Tickets are available at getinvited.to/present/paul-ryding-illustration.