An Interview with Kristina Byrne of Yö-Yö Bags
Posted:
Kristina Byrne is one of our newest residents of our Hill Street Studios. She recently moved to Belfast from Mexico and is working on a prototype for Yö-Yö Bags, eco-friendly yoga bags made with leather from pineapples. We caught up with her to tell us a bit more about her product.
Tell us a bit about Yö-Yö Bags.
Yö-Yö is an environmentally friendly, premium quality bag, designed to carry a yoga mat in comfort, practicality and style; it features convenient pockets to fit a woman's essentials when heading into the gym or yoga studio. As a regular yoga practitioner, I would constantly find myself struggling to carry my belongings and mat into the gym. I looked online in search for a bag that would suit my needs, and after failing to find anything, I came up with the idea of creating a dynamic purse to carry my valuables and my mat in beautifully crafted handbag.
And that is how Yö-Yö was born.
Are there any big differences you've noticed between the creative scene in Belfast and Mexico?
Coming from a background in fashion, I know how hard it can be for fashion designers and anyone in the creative industry to find their way in an industry so competitive, it is very refreshing to see that a place like Belfast is really taking off in the creative scene and to see there is so much opportunity for new-coming designers.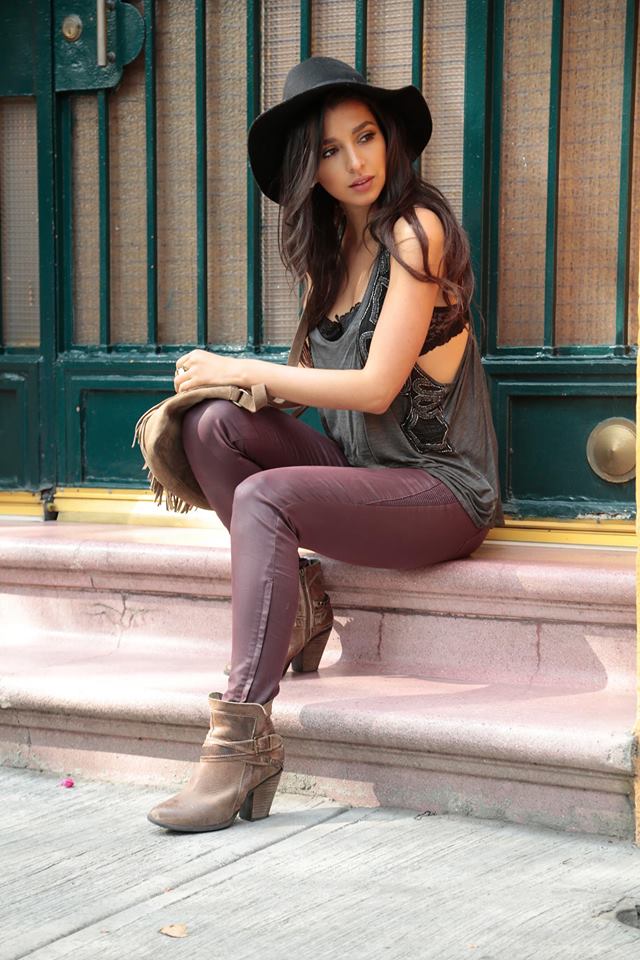 What projects are you currently working on with Yö-Yö Bags?
I am currently in the development stage of the prototype, but once Yö-Yö has proven to be successful, the brand will then start supporting  Pinatex, a company that sources its vegan leather from pineapple, which is a highly eco-friendly product and a step forward in the world of textiles for the fashion industry.
What's been the highlight of your career so far?
I started my creative career as a fashion stylist, and later got involved in Fashion Week Mexico City holding a senior commercial management position overseeing all commercial aspects with sponsors and designers. Which was a big milestone in my career.