#Meettheresident – Rory Quigg Illustration
Posted: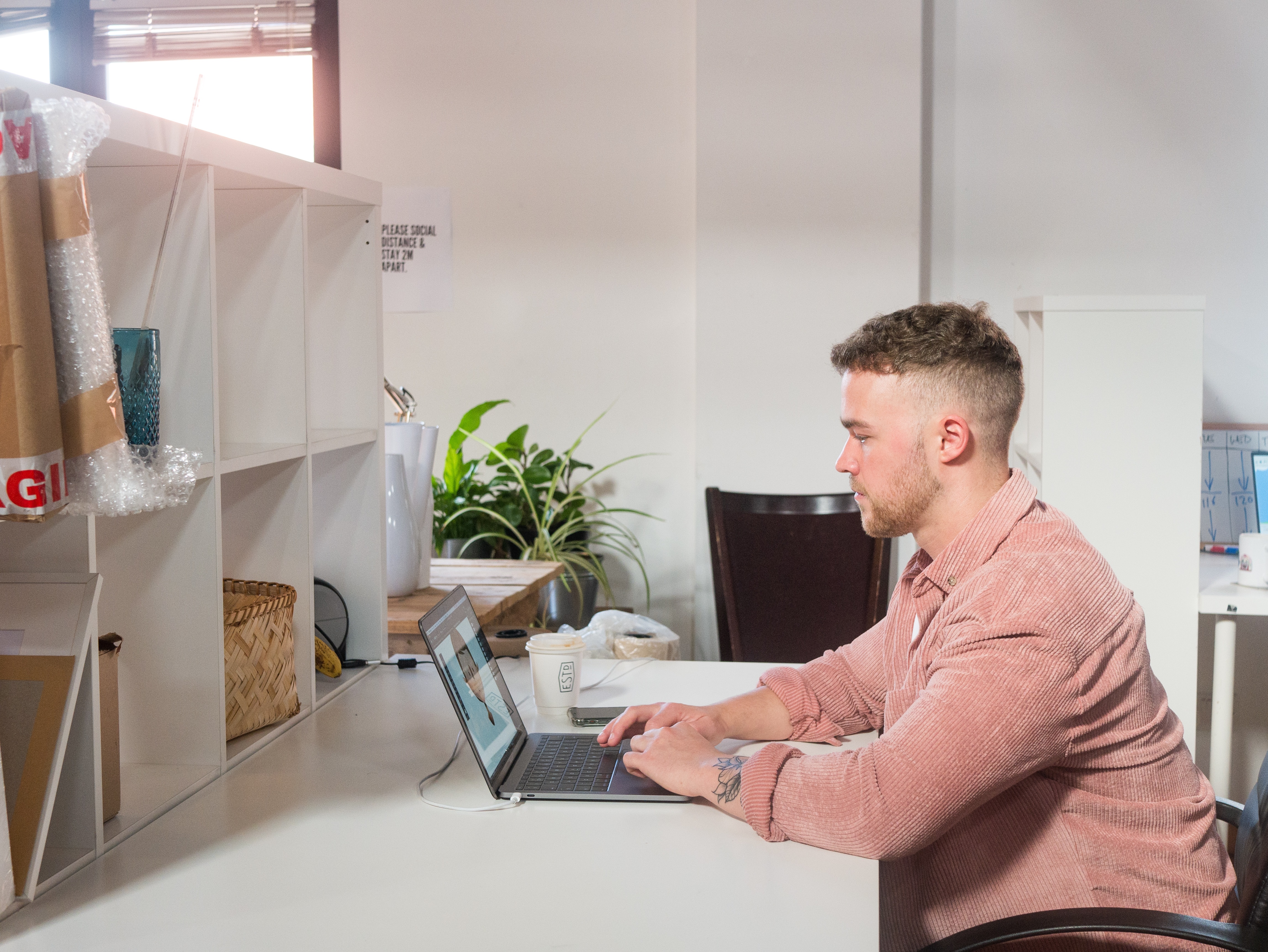 What do you do at Rory Quigg Illustration?
I own and run my small illustration business which I started a few years ago part-time after graduating from university! As of April this year, however, I am fully self-employed. I create originally designed, bespoke digital illustrations/prints and watercolour paintings!
Any projects you are currently working on?
At the minute I'm busy working on a mixture of different kinds of work. Most of my work is commission-based, so at the minute it is mostly family portraits, gifts, wedding stationery, and branding for bigger projects.
Why did you want to start your own business?
I graduated 5 years ago with a degree in Graphic Design and Illustration and found it difficult to find a company looking to hire illustrators. After dabbling in other jobs and doing some commission work on the side, I gained the confidence to go full time at my illustration work due to the demand and haven't looked back.
What do you love most about working for yourself?
I love that I'm doing something I love every day and I'm putting my talent to use for myself. I also love that I can choose my own hours and deal with all my own clients, it makes the job much more personal and fun.
What was the biggest hurdle for you starting out and how did you overcome it?
I think the biggest hurdle for me was just having the confidence to actually start. I had doubts about whether a niche business like mine would take off and whether I was good enough. However, I think the only way to overcome a problem like that is to go for it and give it your all. I left my job and put 100% effort in and the confidence came hand in hand!
How do you stay creative/inspired?
Because a lot of my commission based work is very similar, I spend time researching other illustrators and artists. Seeing what they're doing really motivates me to create my own work alongside the jobs I'm doing every day. I think taking some time to create work that isn't for anyone else is a must. It helps me push my craft and also inspires my day to day work.
Who is your design hero?
I love so many different kinds of illustration, some of my favourites at the minute are mostly children's book illustrators: I love John Klassen's work and also local Illustrators Oliver Jeffers and Fatti Burke. I see so many inspiring artists on social media every day, my list would be endless.
What piece of software/ tool/ equipment would you struggle to run your business without?
I'm not the most tech-savvy, however, I create most of my work on Photoshop. I literally could not run my business without it!
What are your plans/hopes/ambitions?
I would love to expand my business and create a brand that's known and sells all around the world. I'd love to turn Rory Quigg Illustration into a store and open my own studio one day, also. I have always wanted to write and illustrate my own children's books, start a greeting card and stationery line, the list goes on!
Finally, your top tip for other creatives starting their own business?
It'll be scary at first, but confidence is key, be confident in your own work and bite the bullet. I waited a long time to take the leap but it's paid off in so many ways. You can research different ways that you can get any help starting out, and also create a clean brand from the outset which will help a lot with social media and an online presence.
Website: www.roryquiggillustration.com