#Meettheresident – Danni Simpson
Posted: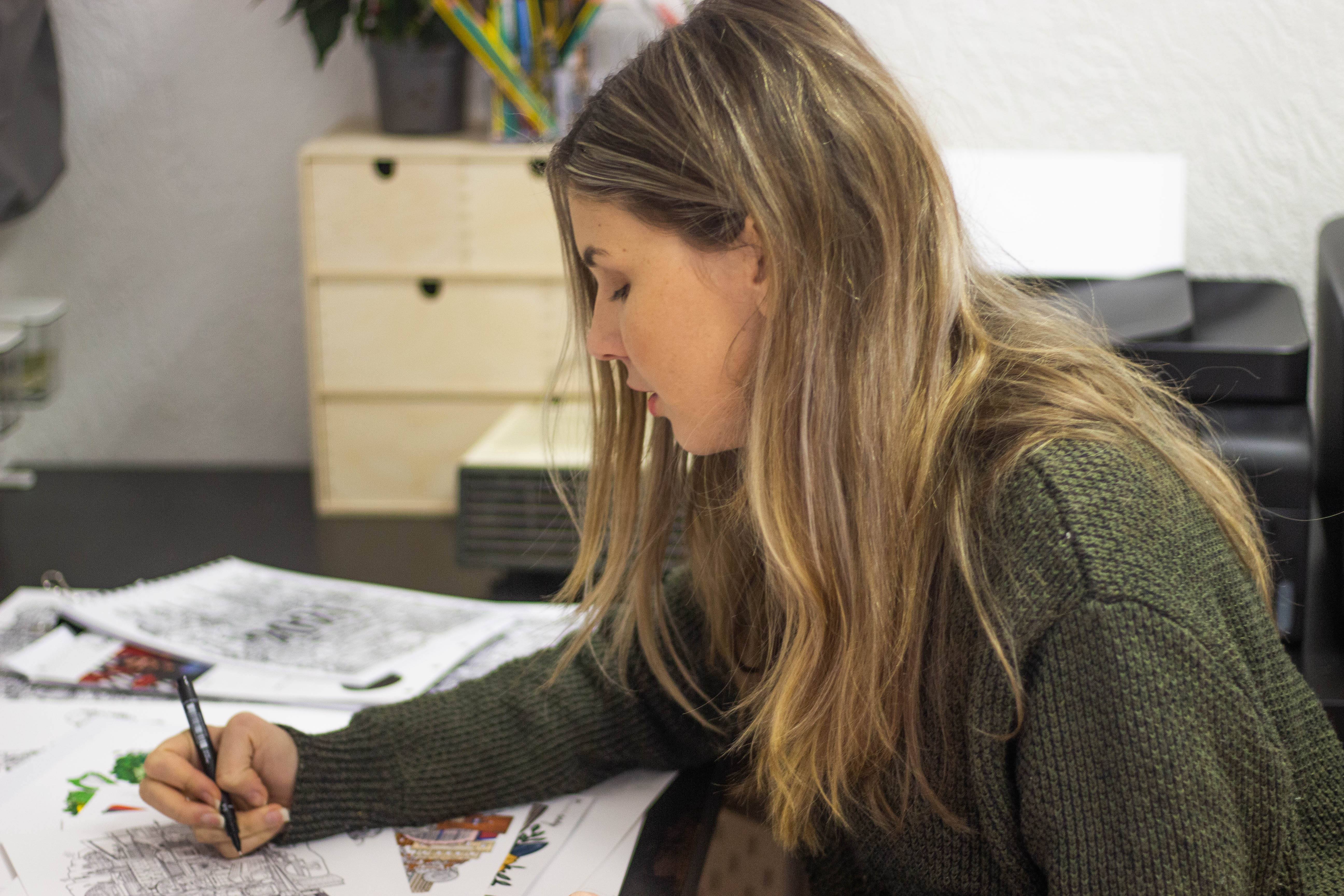 What do you do at Danni Simpson Art?
Hi, I'm Danni Simpson, an Australian artist who specialises in Commercial murals and Illustrations. My style is an urban fusion of detailed floral illustrations where wildlife clashes with architecture and typography, sprinkled through with dashes of art deco and mandala patterns.
My natural passion for art has allowed me to complete a large number of projects and travel the globe to paint the world. Over the years my art has showcased in cities all over the globe, including a huge project for the 2018 Commonwealth Games held on the Gold Coast, Australia. I have worked my way throughout Europe designing numerous murals for cafes, bars and restaurants. As well as murals, I have also worked alongside top high street labels creating their digital illustrations and designs.
Any projects you are currently working on?
Coming up to Christmas I am focussing on my online store with my new collection dropping late November. This collection will be an intricate series of illustrations featuring every country and region across the globe on art prints and a colour in calendar.
On the mural side of things I am excited to begin working with Hop House 13 and Boneyard to create a series of eye catching brand murals.
My side project The Creatives Market which showcases local NI Makers and Creators will be holding a virtual Black Friday Christmas Market to encourage people to Shop Small and local this year.
What do you love most about working for yourself?
I guess I am lucky to be able to have a well rounded business that allows me to explore different mediums. Every job is unique and comes with its own set of challenges and rewards.
What was the biggest hurdle for you starting out and how did you overcome it?
The biggest hurdle was taking the plunge to become a full time freelancer. My first year was all about enjoying the art process and was more like a hobby, I did not have any clients and did not sell any art. The second year when I started to take on commissions and mural jobs was an incredibly difficult balance of working a full time 9-5 while working full time out of hours art. It took a long time for me to build the courage and financial backing to "jump in the deep in".
How do you stay creative/inspired?
For me I just love to travel, visiting new cities, meeting new people and immersing myself in a new culture really inspires me. 2020 has been a difficult year to do this, so i stay inspired by travel documentaries, and small adventures when possible.
What are your plans/hopes/ambitions?
I would love to grow my business into something that allows me to share my love for art with more people across the globe. This would include visiting new destinations and working with the local community to create beautiful murals that evoke a positive mindset.
Finally, what is your top tip for other creatives starting out in a working environment?
Work towards your goals every single day. This means creating every single day, take every opportunity you can and put yourself out there to be seen. Rome wasn't built in a day, so enjoy the journey and that will shine through in your work.
Where can people find you?
You can find me at www.dannisimpsonart.com or feel free to follow the journey on my social media @dannisimpsonart