#MeetTheResident – Gemma O'Neill
Posted: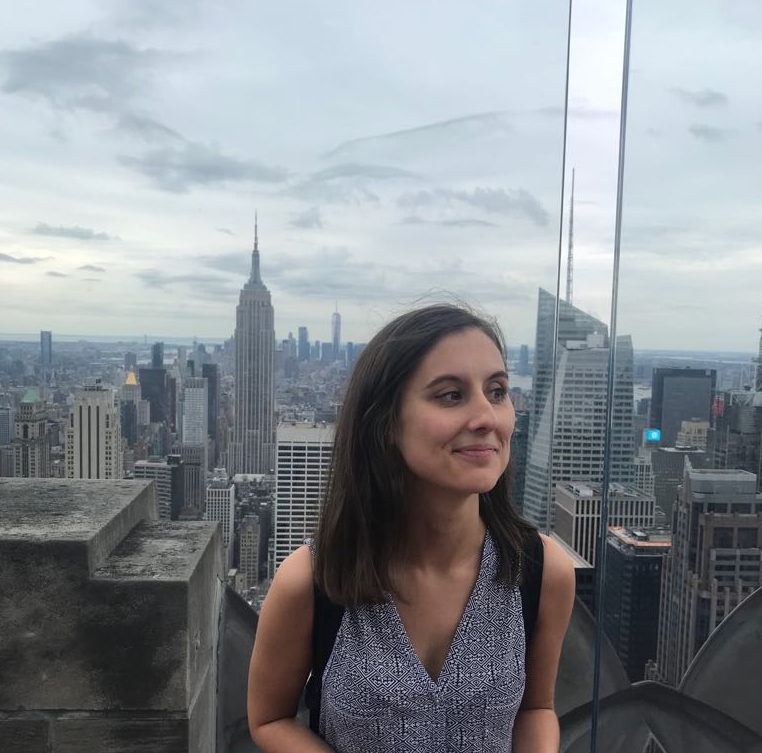 Gemma O'Neill is an Illustrator and Author based in Belfast and Blick Resident of Hill Street Studios.
Tell us a bit about yourself and your business?
My name is Gemma O'Neill and I'm an Illustrator/Author. I graduated from Falmouth University back in 2011 with a BA (Hons) Degree in Illustration and my first authored and illustrated children's picture book deal after visiting the Bologna Children's Book Fair during my final year of study.
I gave up my day job around a year and half ago to work completely freelance. It was a great decision. It gave me the opportunity to broaden my portfolio and take on a wider range of projects alongside working in children's publishing. I also have my own print business now too.
 Any projects you're currently working on?
I'm currently developing a children's alphabet board book, counting board book, two new picture books and a potential series of information children's books. I'm also working on an ongoing project, Houses of Hillsborough for an exhibition with In Klöver sometime after the summer.
Another ongoing project is my print business, which started online with prints and greetings cards. I'm hoping to build on the range of products soon, as well as grow my number of stockists.
What was the biggest hurdle for you starting out and how did you overcome it?
My biggest hurdle starting out was becoming homeless in between working on my first and second picture book. What should have been a wonderful, exciting time, was probably one of the most stressful experiences I've ever had and it took a long time to recover from. However, I remained creative throughout the time, which was comforting. Making it through something like that can really cement your dreams further and make you even more determined to succeed. It really drives my work and overall approach to life now.
How do you stay creative/inspired?
I find it useful to have several projects on the go at one time. It takes the pressure of each individual project and alternating between projects keeps the work fresh too. I also find it great to separate work from the hobby, by working on personal projects. It's still important to draw, colour and write just for the joy of it. It's the love for these individual things that made me choose my particular career path to begin with! I find location drawing very useful too. It's great to get away from the desk and I work quite freely when I'm outside or under pressure with people around me. This freeness usually feeds through to whatever I'm working on in the studio.
It's great to be creative in other ways too. I've always loved photography, perhaps because of the link to storytelling and composition or perhaps because it's another visual language.
It's good to just detach from creativity too. One of my greatest sources of inspiration is nature and the great outdoors. I love hiking and always go back to my desk feeling very refreshed afterwards. Travelling has the same effect too. It's great to see different places and experience different cultures.
Who is your creative hero?
I have a few! But my top three are Roald Dahl, Quentin Blake and JK Rowling. Roald Dahl and Quentin Blake brought about my love for books from a young age. Roald Dahl is the ultimate children's storyteller to me, an absolute original, who will never be replaced. I still read all of his books over and over again today. I think Quentin Blake is the ultimate illustrator too. I doubt there's anything he can't illustrate and the joy for what he does just shines through in his illustrations. They're so freeing to look at. I think JK Rowling is a bit of a genius too. The Harry Potter series is timeless. All ages can relate to the stories. She's also just a very strong, inspirational lady!
 What piece of software/ tool/ equipment would you struggle to run your business without?
There are so many things I couldn't run my business without. It all begins with getting an idea down on a page, either in illustration format or written format. So a pencil, a pen and a sketchbook are absolutely essential. Materials such as gouache, watercolours, ink, crayons and colouring pencils are necessary for generating artwork too. Then beyond the traditional side of working as an illustrator… a scanner, computer, Photoshop and InDesign are essential for bringing illustrations up to print or website standard.
What's your top tip/piece of advice for anyone wanting to start their own creative business?
Surround yourself with positive people, people who believe in you and people who inspire you… the right people, basically. Time is incredibly valuable and the wrong people are a waste of your time. The right environment can definitely influence the people you have around you too. I moved to just outside Belfast about a year and a half ago. There are greater opportunities here and I've been lucky to meet lots of like-minded people too, which always has a positive impact on creativity. The move has really normalised my career choice as well and being around so many inspiring creative people makes anything feel possible.
You can learn more about our Hill Street Residents https://www.blickstudios.org/hill-street-residents/