#MeetTheResident – Forever Social
Posted: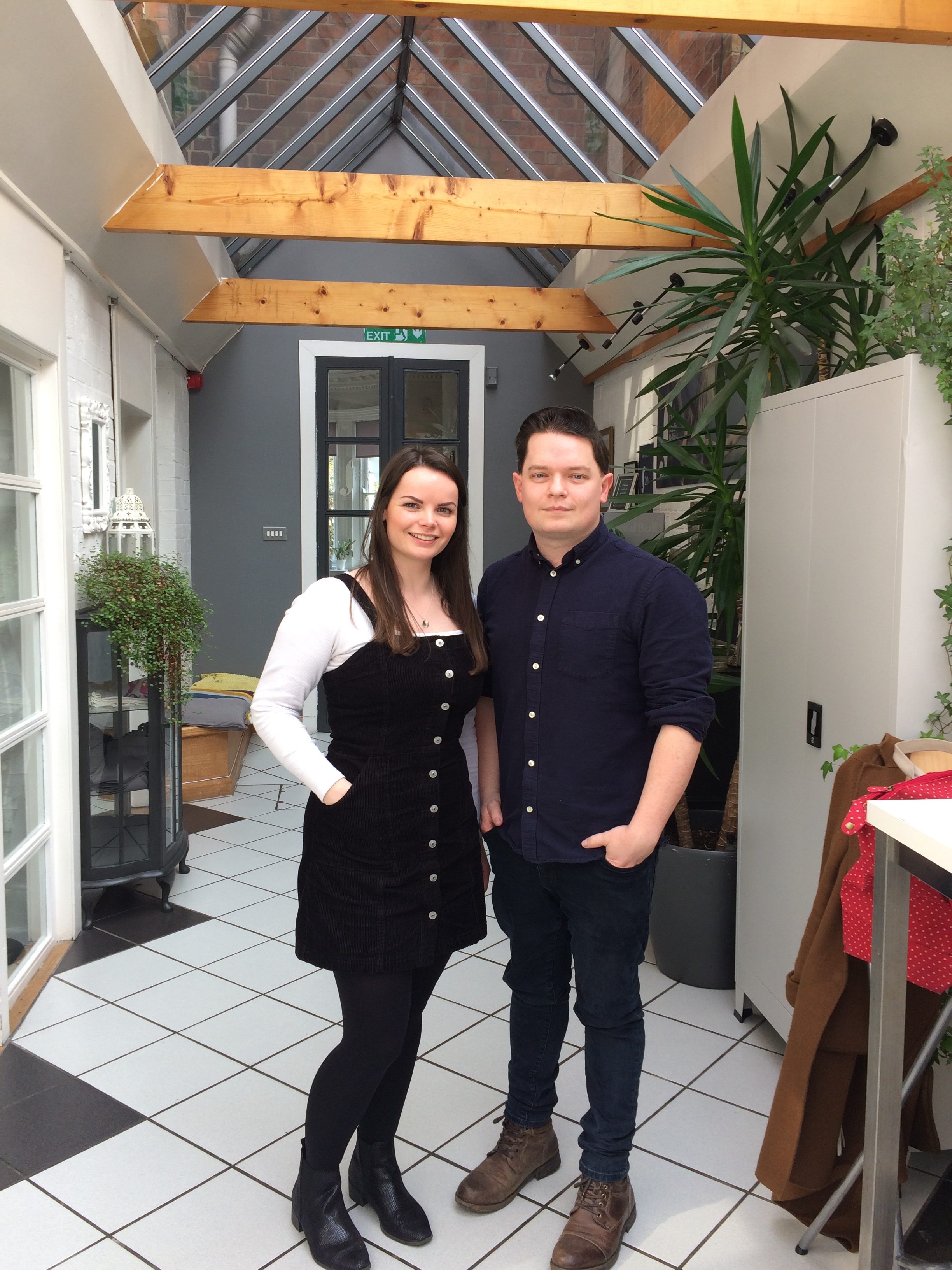 Meet Matt and Abby, Blick Residents of Blick Studios, 51 Malone Road. They are the founders of https://www.forever-social.co.uk/, A Wedding photography & cinematography company.
Tell us a bit about yourself and your business Forever Social?
Forever Social started out in Blick Studios five years ago. It sounds like a long time ago, but it's flown in for us. We're a two person team (Abby and Matt) and we do both wedding photography and wedding cinematography. A lot has changed in the last five years – as well as our work evolving and our equipment updating, we ourselves got married in October 2018! Everything still feels as fresh to us as it did five years ago, as we're constantly changing and mixing things up to make the best visuals possible for the amazing couples who book us.
Any projects you're currently working on?
This is our busiest time of year aka 'Summer Season'. At the moment, we've just landed back from filming a wedding along the Baltic Sea in Germany and throughout the rest of the Summer we'll be photographing and filming 1 to 2 weddings per week, up and down the Island, with another couple of trips overseas. Even though it's busy, this is our favourite time of year, as we get out of the office and meet amazing people in stunning locations.
 What was the biggest hurdle for you starting out and how did you overcome it?
Starting out, I think our biggest hurdle was the gap between the work we were making at that time with the equipment we had and how we wanted our work to look/what gear we wanted to have. We're still so proud of what we made five years ago, but starting out, it felt like it would be a long time before we were shooting on the cameras and lenses we wanted to be shooting on. We didn't have any funding or anything like that, it was literally the two of us creating and putting out as much content as we could, hoping that couples out there would connect with it on some level and book us for their day. At the start, there were a lot of late nights and 4am finishes. Thankfully, we were successful and through that, we've built up our dream list of gear and equipment from scratch.
How do you stay creative/inspired?
Some people in our industry tend to shy away at looking at work from other wedding suppliers, but we don't. We're always on the lookout for wedding related visuals that move us or inspire us to be better at what we do. On the other hand, we're also firm believers in being inspired creatively through non-wedding related work. Be that through film, a box set that we're watching, reading and we're huge music fans too. We think that as long as we're consuming creativity in some fashion, it 100% boosts creativity in your own field.
What piece of software/ tool/ equipment would you struggle to run your business without?
We're big Apple people and we edit on Final Cut Pro X and we have done since we started out. We also run our business and diaries through apple, synced across all our devices, so we love it.
What's your top tip/piece of advice for anyone wanting to start their own creative business?
Put out good content. No matter what your area, if you're creating good content that people can connect with and putting it out there in front of those people, you'll do well.
You can learn more about our Malone Road Residents https://www.blickstudios.org/malone-road-residents/