Womenfolk: Let's Build a Cardboard City for Girls (7-12 years)
Date: 11/11/18 | Location: Ulster Museum, Botanic Gardens, Belfast BT9 5AB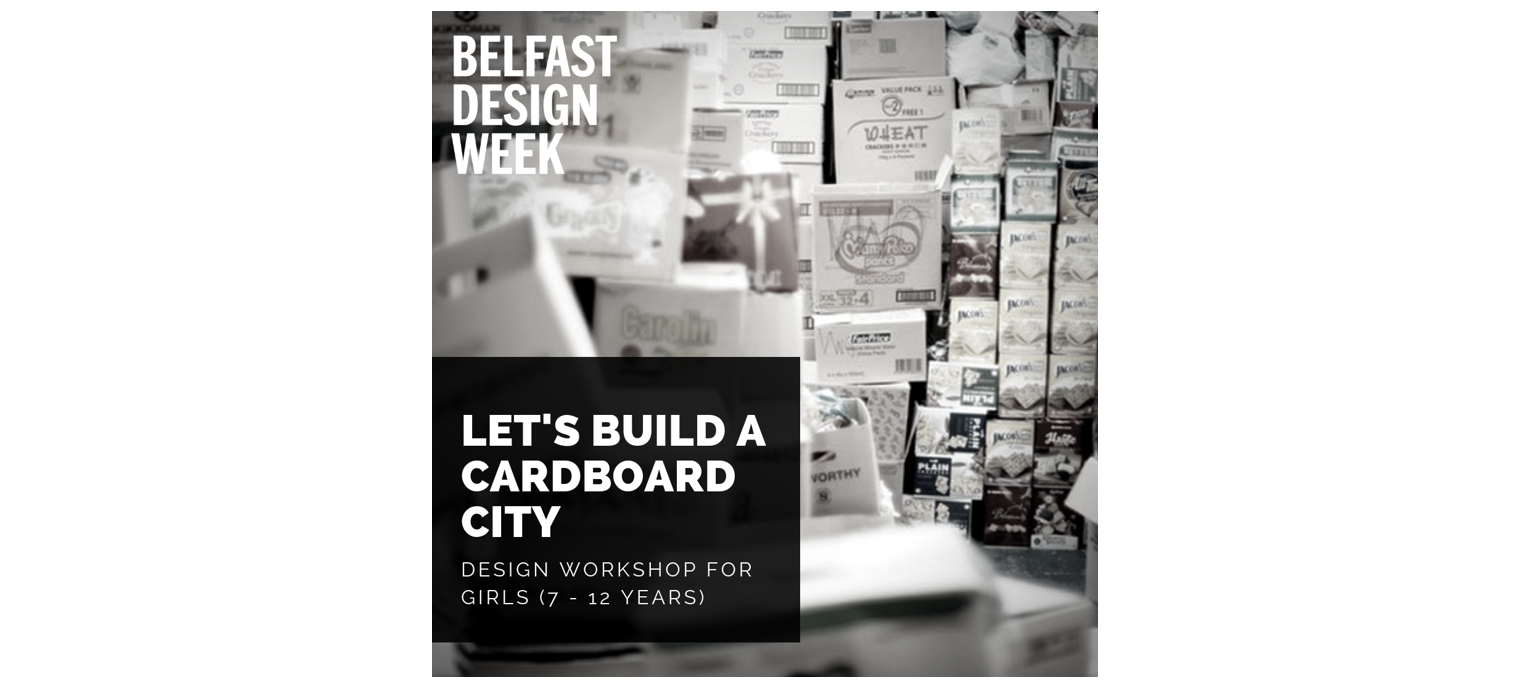 Sunday 11th November 2018
3.30-5.00PM
Ulster Museum
Let's build Belfast out of cardboard boxes and a range of other exciting materials. What would you add to make the city better, what might you take away? Help create a 3D map of this city.
Facilitated by: Thread & Ink Collective
Members of Thread&Ink Collective, a group of local artists, designers and illustrators will be using their skills to assist children in the making of their dream spaces/buildings. Together we will envisage a new Belfast and create a 3D representation of this city using cardboard and other exciting materials.
This workshop is funded by Belfast City Council as part of a project to encourage more women to seek careers in the design industry so is just for girls aged 7 – 12 years
Spaces are limited so booking is essential