Women Who Code x Womenfolk
Date: 18/04/19 | Location: Vault Studios, Tower Street, Belfast BT5 4FH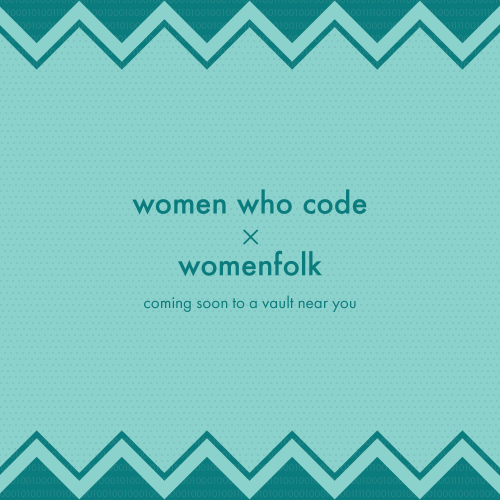 Shouting out to all women! Women Who Code and Womenfolk are throwing open the Vault doors for an evening of community gathering, career insights and story telling (and so much more!), and they want you to be there. Join them as they bring together software engineers, designers and fine artists to talk about journeys from conception to execution, the continuously male dominated world of work, and celebrate women who are pushing the boundaries of change and making a difference in their industry!
# S P E A K E R 1 # Aislinn McBride, Kainos Digital Services Deputy CTO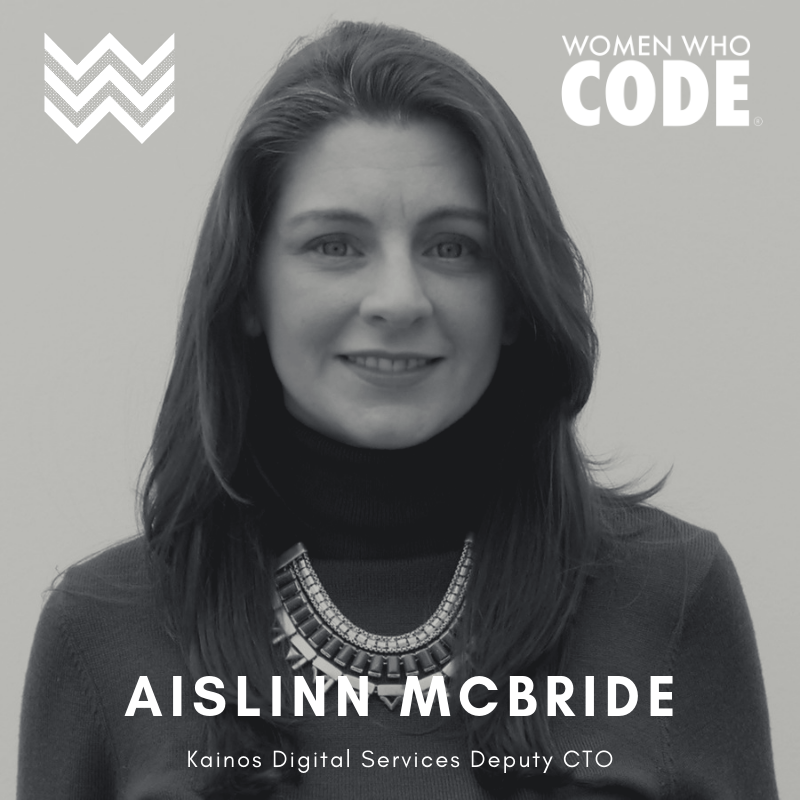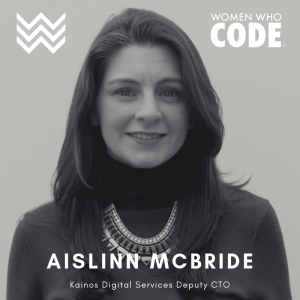 Aislinn is an engineer at heart, after 15+ years she's still as passionate about her role in the software industry as she was on day one. Aislinn has led scaled technical teams to deliver software solving real world problems for citizens today. Her current role involves both leadership of continuous improvement for technologists and supporting the Digital Services delivery teams in achieving success. Aislinn is also a keen advocate of the NI IT community and contributes to various events including curating the Engineering stream for Belfast's biggest IT conference; BelTech.
Random fact: Aislinn's first real job was working in a greasy spoon, fuelling Belfast bus drivers with sausage butties! Don't miss out, grab your ticket now!
# S P E A K E R 2 # Kezie Todd, UX Designer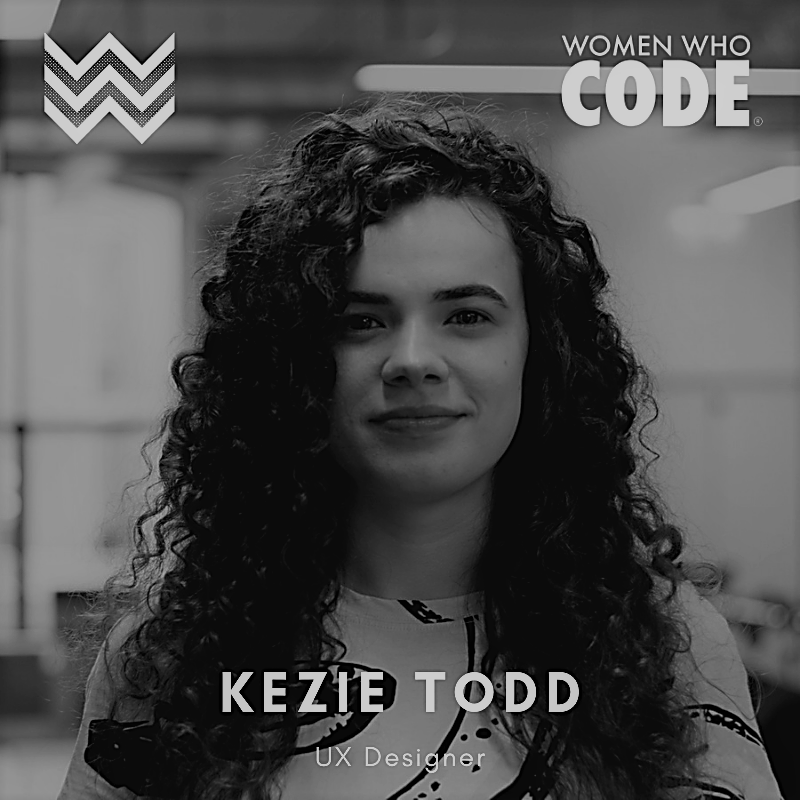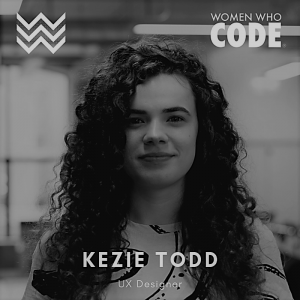 I'm Kezie Todd, but you can call me Kez. I'm an all-round geek who went from a self-taught designer to studying interaction design full time. Education in six different countries helps me bring a new perspective to any project and motivates me to design to delight the globe. You can find me UXing things on placement at Puppet when I'm not dying on the five-a-side pitch or as @sayskez around the web. Random Fact: I never studied art or design before university, instead little me was too busy preserving bugs in the freezer and dreaming of becoming an entomologist.
# S P E A K E R 3 # Claire Wilgar, Software Engineer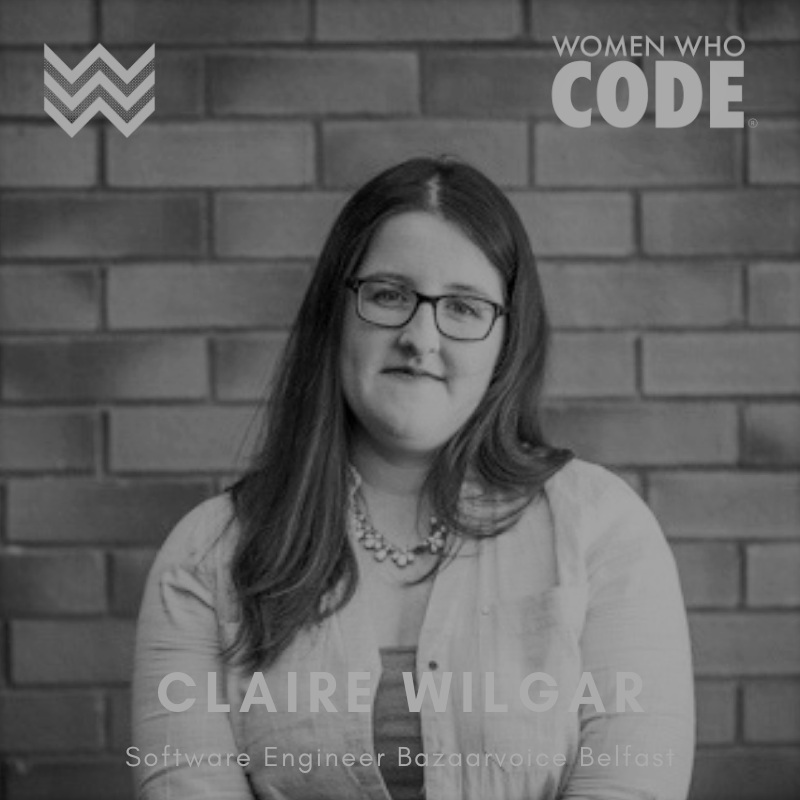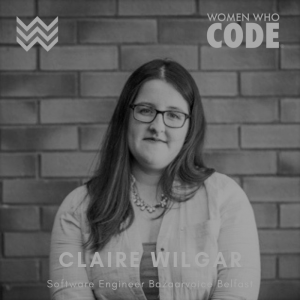 Claire is a frontend developer with a passion for accessibility, currently working for Bazaarvoice Belfast. She is an avid speaker at conferences & meetups, and organises local events and groups such as Women Techmakers Belfast, Women in Tech Lean In Belfast, Global Game Jam and BelfastJS."
Her favourite hobby/thing to relax is painting my nails and doing nail art.
# S P E A K E R 4 # Sinead O'Neill, Artist (among other things)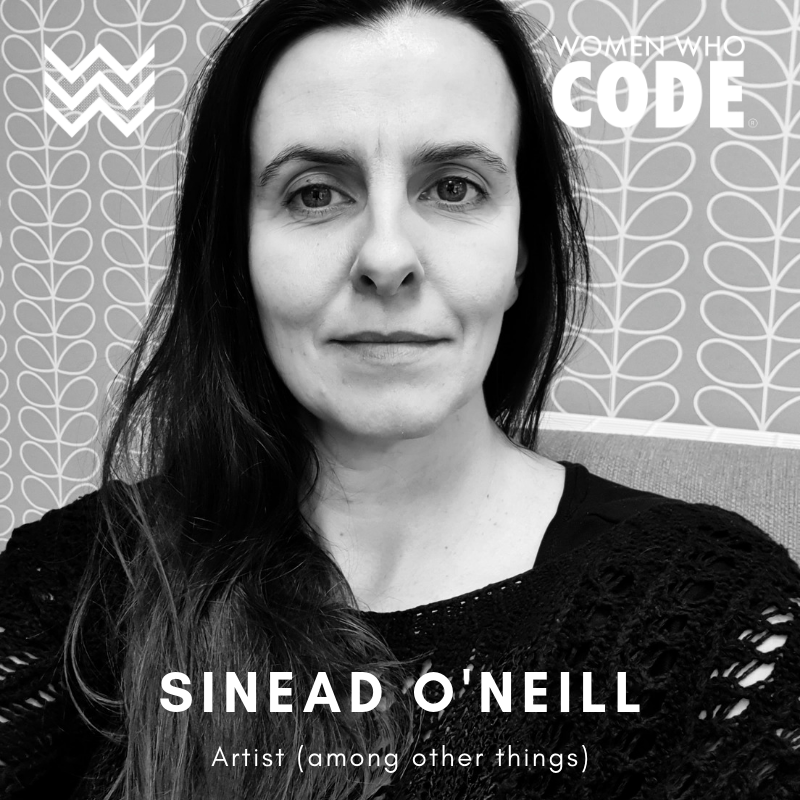 I am currently doing MFA Fine Art at Ulster University and working as an artist/curator
within Vault Artist Studios. My art practice involves creating installation using video,
sculpture and audio, as well as performance art. I am particularly interested in creating
art through the use of technology and computer coding.
Random Fact
I have made a mental note of who to ditch during the Apocalypse (however, please don't
publish this on a public platform, as some of them are family members)?
# S P E A K E R 5 # Carrie Hanna, Cloud Engineer Deloitte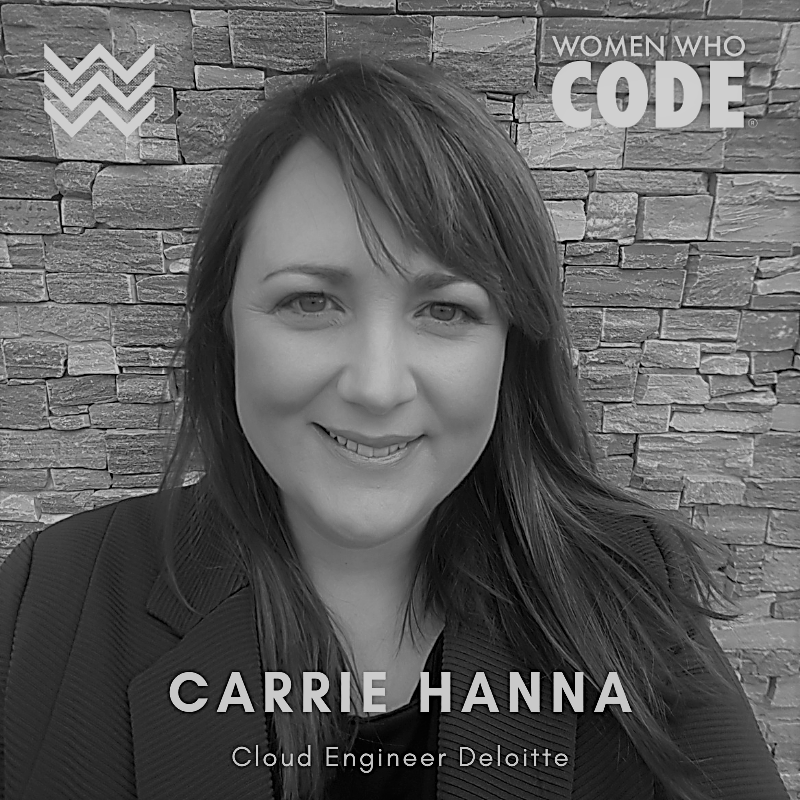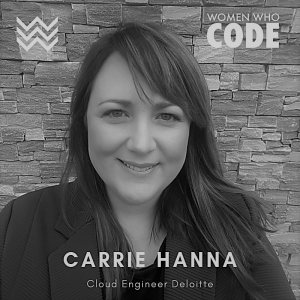 Hi, I'm Carrie and I'm a Cloud Engineer at Deloitte. My career path has been a curvy one through 3 countries and several industries. I'm a former Chemistry graduate and scientist in nuclear safety engineering. About 6 years ago, I moved home to NI and did quite a few roles in lots of different areas of STEM education. I joined the 4IRC programme at Catalyst in 2016 and I met a lot of brilliant people in the Belfast tech ecosystem. Last September I got a place at the Deloitte Cloud Academy and now I'm working in cloud architecture and platforms. It has been the learning journey of a lifetime! To keep the balance, I do yoga, meditation, singing, dancing and energy healing therapies. The lightbulb moment at start of my quest to tech was Design Thinking. Collaborative, creative and communicative problem solving. It's been a game changer for me.
Date: Thursday 18th April 2019
Time: 6-8pm
Venue: Vault Studios, Tower Street, Belfast, BT5 4FH