The Art of the Comic
Date: 22/09/2017 (Launch at 6pm) | Location: Eighty81 Creative Workspace, Buildings 80-81. Ebrington Square, Derry-Londonderry BT47 6FA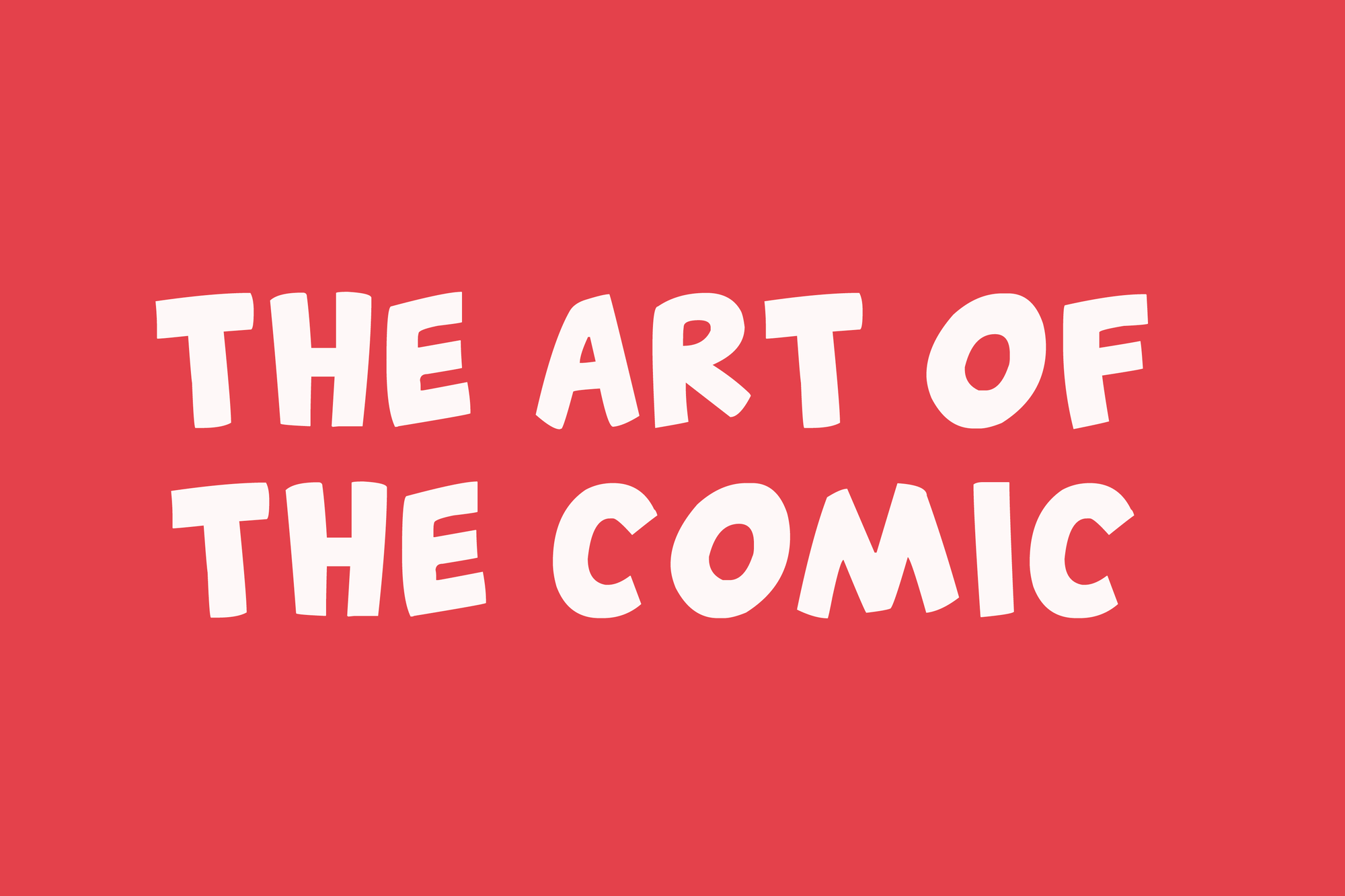 Eighty81 Creative Workspace & Revolve Comics have come together to bring you The Art of the Comic event which is a comic art showcase and a continuation of the successful art comic show which took place in Blick Studios in Belfast.
Revolve Comics & Eighty81 are excited to be showcasing works by comic artists from our island and beyond in a diverse range of styles in our iconic "Turner Prize" building.
The Art of the Comic encompasses illustration, storytelling, characters, drama and current affairs. The concepts range from horror to superheroes, from everyday life to children's comics, in essence showcasing contemporary comic art in all its various strands.
If you're interested in commissioning or purchasing work you can get in touch with the artists directly (details of each artist to follow) and some artists will be there on opening night, 22 September 2017 as part of Derry-L'Derry's Culture Night – no need for a ticket just pop in we open at @6pm
***
Info on our co-organiser: Revolve Comics is a Multi-Award-winning comic production and publishing house based in Derry~Londonderry. We at Revolve produce our own comics and books because that's what we love to do. Creating stories is our jam! Solstice is our flagship comic series and has won multiple awards including ICN's Best Writer, Best Artist, Best Comic and Best Indie Comic. Issue 4 is due for release in the mid-Autumn.
We understand that in storytelling the most important person is the reader. This is why we have put care into and focus on creating a service for organisations and companies to benefit from our approach to innovative communication delivery, from creating social media content to crafting comics that will help understand difficult situations such as learning about diabetes after being diagnosed. We teach it with a story.
The skills that Revolve Comics use every day are key in the storytelling industry, from comics to television and movies. Creating concepts, writing, storyboarding, and artwork are all key expertise which we are happy to pass on to the next generation of budding storytellers. We do this by facilitating tailored workshops. From helping schools with low literacy to helping people on the autism spectrum gain employability. We are here to help.