Share 6: Power
Date: 4/11/19 | Location: Belfast Design Week Hub : 108 North Street, Belfast BT11LE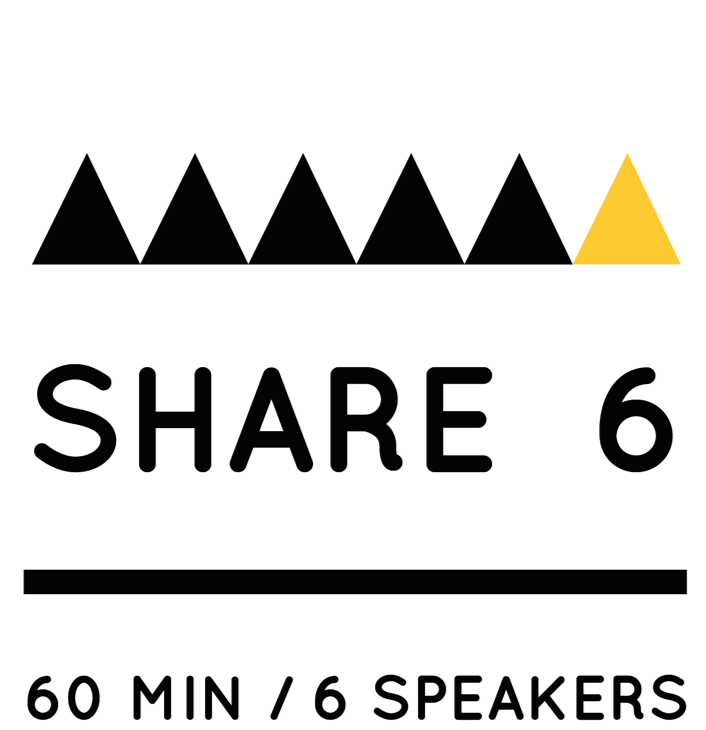 Join us for our first Share 6 event of 2019 – "POWER" over Belfast Design Week on the 4th of November from 7:30- 9:30 PM.
We'll be joined by 6 creative industry speakers who have all stepped outside of the usual patterns in their specialist areas to come up with new and exciting ventures, to think creatively or change paths entirely.
The theme for this year is 'POWER' and the word has its intricacies have so much sway on our personal and professional lives. Power can be seen as positive or negative. Power can be a constant struggle or it can be delicately shared. Power can be a responsibility that some of us wish we had, or a stronghold we wish others didn't. Its dynamic is an integral part of the design industry today, and it is why we're excited to be exploring this theme for Belfast Design Week 2019.
—
Our speakers are:
Speaker 1 : Lucinda Graham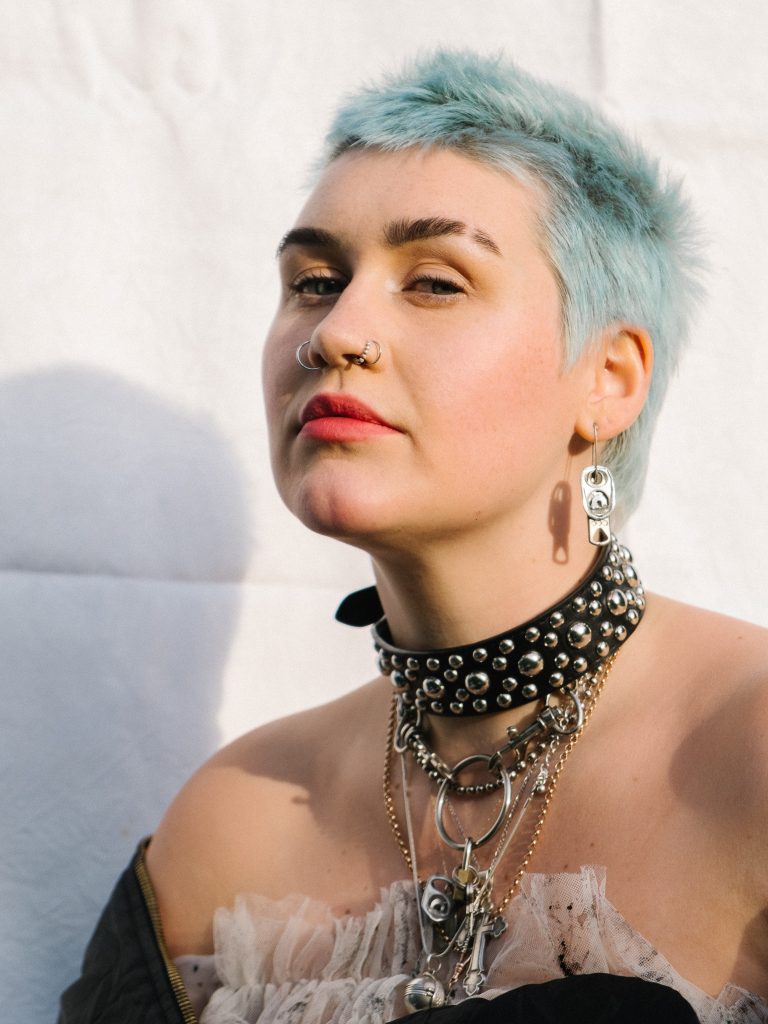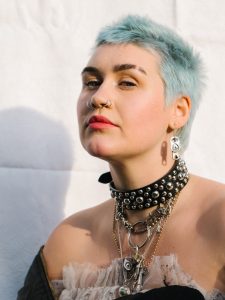 My name is Lucinda Graham, I'm a 23-year-old Belfast based Freelance Creative. I enjoy the umbrella term that is "Freelance Creative", because it allows me to be and do whatever comes my way, and I am never tied down to simply one role or task. These passions include fast fashion and sustainability awareness and activism, youth work, body positivity, and mental health awareness activist (mostly through youtube and my Instagram account), events management, running and hosting panels and upcycling workshops and last but not least, working as a stylist. I feel extremely passionate about the renewal of Belfast and Northern Ireland as a creative place for artists of all kinds to exist and thrive. I'm passionate about women and teens knowing their worth, and charity shopping/upcycling clothes to create new looks.
Power to me means being formidable. I would never describe myself as powerful, but I do believe I am formidable. Meaning that I never give up, I keep going and have the vision set ahead of me for what I hope the future to be. This vision for the future holds my actions to be accountable today. Power doesn't always equate to brash, loud examples of outward strength, but for me, speaks of the inner quiet strength to keep putting one foot ahead of the other, walking in grace and humility in whatever you do.
Speaker 2 : Rachel O'Grady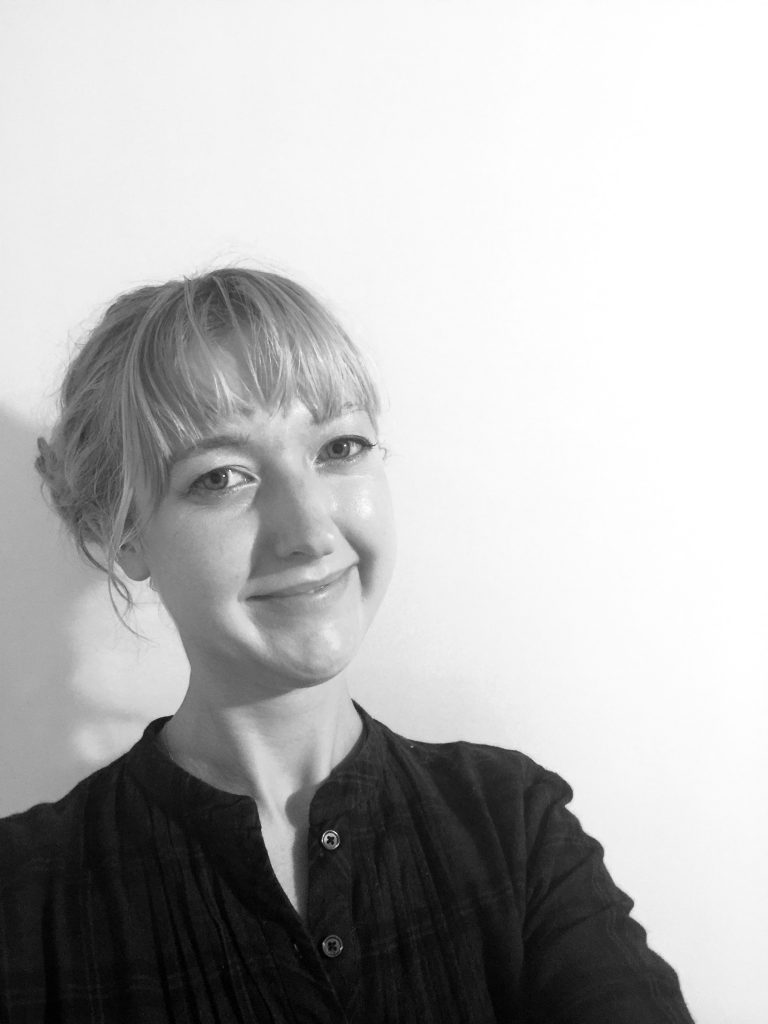 Rachel is a lecturer at Queen's University Belfast and the co-founder of OGU Architects. Rachel's work concentrates on small, collaborative and prototypical structures that are designed through a process of seeking common ground between participants. In 2017, with colleagues Chris and Donald, she won the Belfast Flare competition run by the Royal Society of Ulster Architects.
Their winning entry for a pavilion in East Belfast was completed this summer in CS Lewis Square. Since 2010, Rachel has worked extensively with the Indian NGO CURE designing and implementing projects as part of an urban regeneration scheme in the city of Agra.
Speaker 3 : Hannah Sharp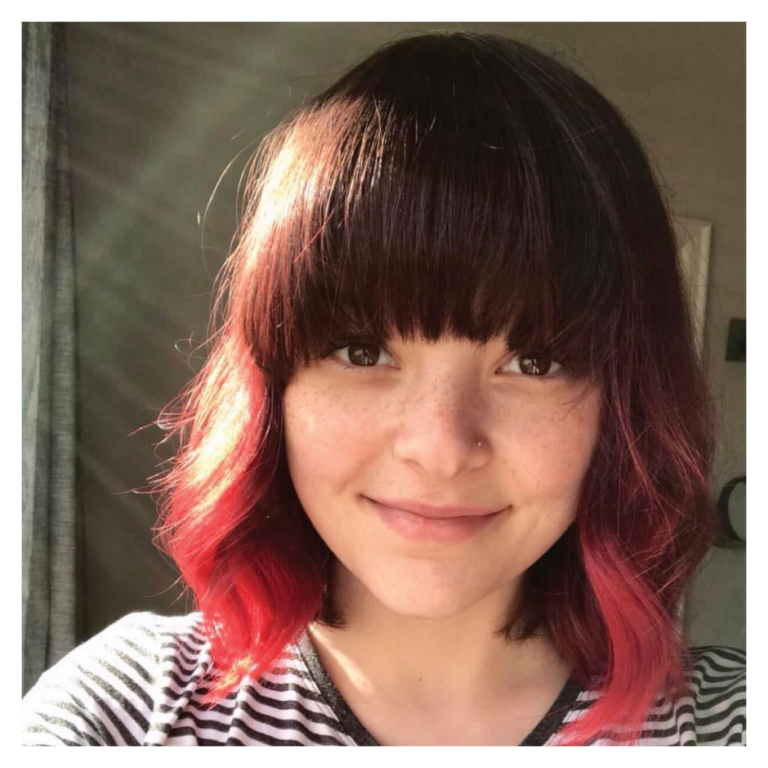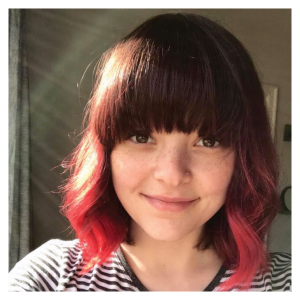 Hannah Sharp is a Graduate User Designer at Kainos who loves creating designs that make a difference.
As a recent graduate of Interaction Design at Belfast School of Art, she really enjoys sharing experiences and knowledge from her own journey into the design industry.
This year, Hannah created "Make Your Mark", a crowd-funded and self-published book highlighting the amazing women who are working in design and tech right now.
When she's not shining a spotlight on incredible creatives, you can find her crafting serene illustrations, travelling or reading a good book.
Speaker 4 : Liam O'Neill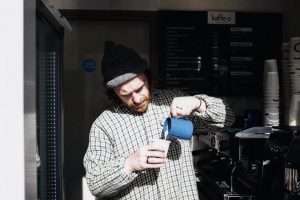 "My name is Liam O'Neill – I'm currently working for Kaffe O, a Scandinavian inspired coffee brand with 3 locations in Belfast. I'm Head of Coffee/Marketing, along with managing the City Centre location. It's a unique role that I don't really have a proper title for. With the trust of the owner, I've grown into all these different areas that are essential for business growth.
My weekly duties entail ensuring the coffee is running as consistently as possible in all 3 shops, training new & existing baristas, along with controlling the marketing & social media side of things."
Speaker 5 : Mel Wiggins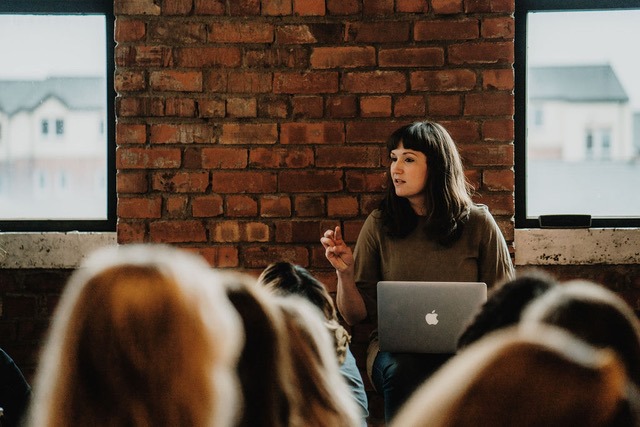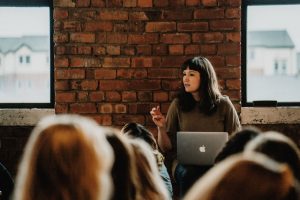 Mel Wiggins is an activist, writer, coach and community leader currently living in Portadown with her husband and two small children. Since 2011, Mel has been coordinating a local community project called 'Freedom Acts'; working to prevent people being exploited or trafficked here in Northern Ireland and inform policy at a Governmental level in NI and the UK.
In 2017, Mel received an MBE from Her Majesty the Queen for her work in tackling Human Trafficking. Mel also runs her own business where she develops online courses, speaks at events, works one-to-one with women and coordinates the Assembly Community (a supportive on and offline community that Mel has established for women who want to cultivate courage and connect to their innate creativity).
Mel believes in the power of women and girls to shape the now and change the future and is committed to creating space for them to understand themselves better and have an impact on the world.
Speaker 6 : Jamie Beard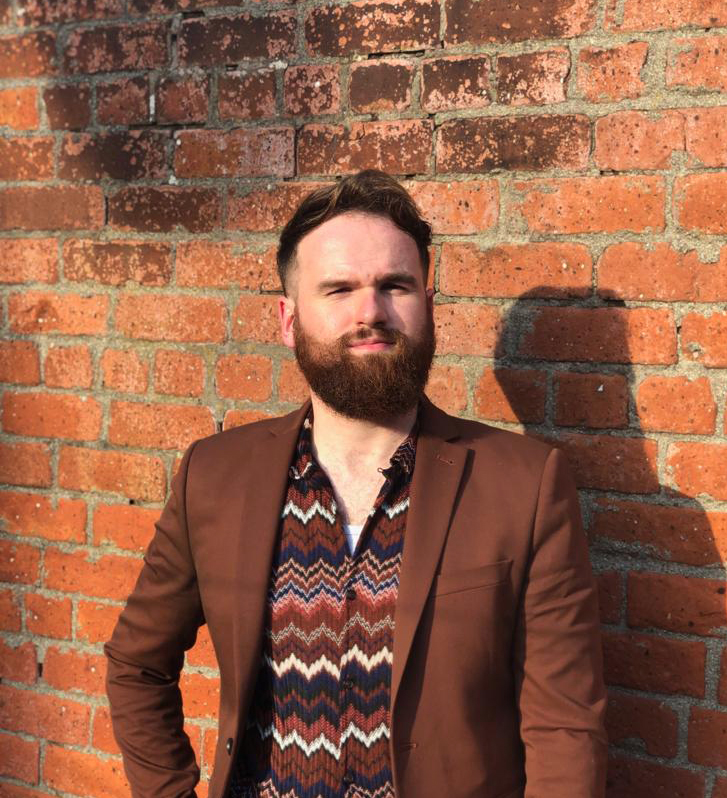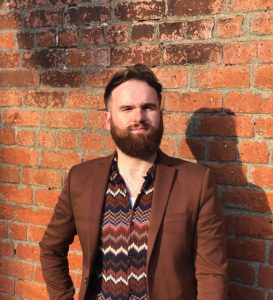 Jamie Beard (née: Baird) is a Northern Irish illustrator based in Belfast, represented by UsFolk agency. His work, primarily centred around portraiture, is perpetually fuelled by a fascination with people and their stories, and notions of individuals and collective identity.
Much of his noted work to date has been rooted in Belfast's luminous LGBTQ+ community, aiming in some sense to convey a portrait of a community through the people and stories making it up. Stylistically and thematically, Jamie's work is driven by a Venn diagram between folk art, kitsch and queer, coated in a haze of 20th century pop culture.
Kindly supported by Jameson Whiskey with a free Jameson with ginger and lime for all guests on arrival.
About Jameson: In 1780, John Jameson established a way of making Irish whiskey that Jameson have been proudly sticking to ever since. Jameson have distilled over 200 years of courage, craft and a collective appreciation for taste, to create a signature smoothness. At Jameson, we are proud to run a single distillery, which means we have full control over the production process, from grain to glass. Triple distilled, remarkably smooth, and unmistakably Jameson. Jameson, Ginger Ale and Lime is a simple whiskey drink, it's a thirst quencher that couldn't be easier to make. Whether it's a party drink or a post-work drink, we have got you covered!