Refugees Welcome T-Shirt Challenge
Date: 06/10/2017 (6:30pm) | Location: Ormeau Baths, Ormeau Avenue, Belfast, Northern Ireland, BT2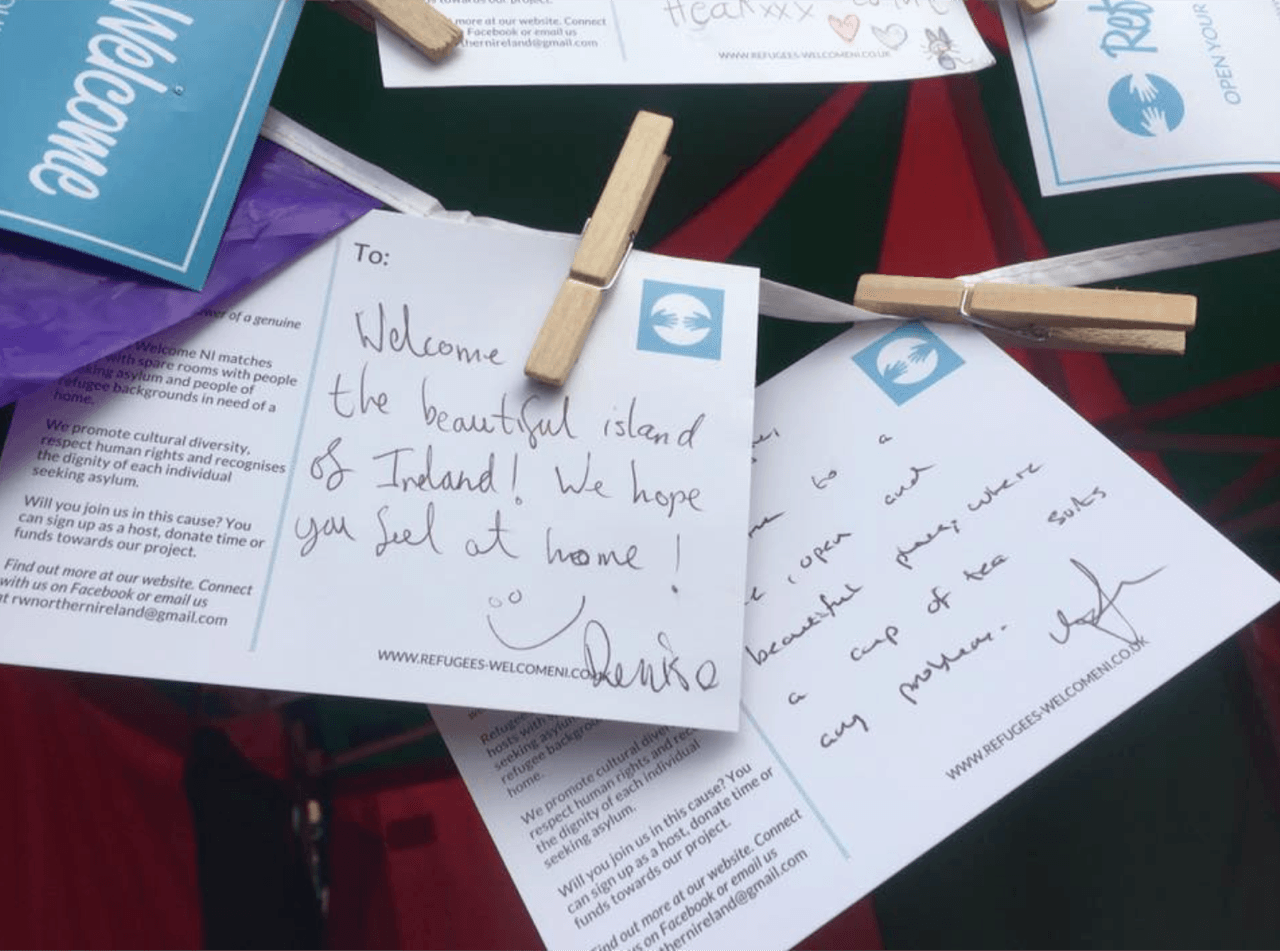 Shout out to all designers! We need your assistances with the Refugees Welcome T-Shirt Challenge. Refugees Welcome NI is collaborating with Belfast Design Week to host a workshop that aims to design t-shirts that communicate messages of welcome and inclusion.
Refugees Welcome is a grassroots, not-for-profit local group, who want to make refugees welcome in N. Ireland. We organise educational events that build awareness about the challenges facing refugees and introduces hosts with spare rooms to destitute asylum seekers who need somewhere to live. When refugees and asylum seekers arrive in N. Ireland they face many challenges such as language barriers and depending on status aren't allowed to work.
During the workshop you'll learn facts about refugees and asylum seekers and explore some of the myths. Your challenge is to design t-shirts that communicate positive messages of welcome. Refugees Welcome NI team plan to print up some of the tshirt designs to wear and promote visibility and inclusion. Selected designs will also be exhibited at Blick Shared Studios following Belfast Design Week and will be shared on Blick social media and website.