The Design Salon: Quarterly // Boundaries //
Date: 07/11/2018 | Northern Ireland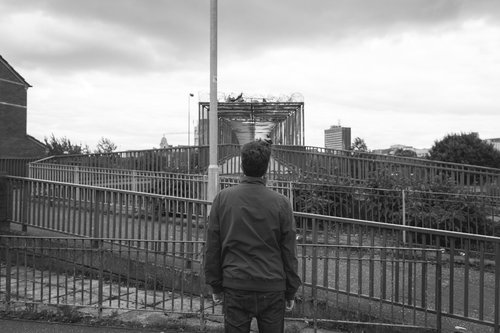 Wednesday 7th November
8-9am
Blick Studios
46 Hill Street
Belfast
BT9 6RY
The second Design Salon "Quarterly" during #BDW18 invites Joe Laverty Photography, a Belfast based photographer to explore the theme of Boundaries.
Joe's artistic work mainly focuses on the interaction of people with their built environment. This has led him to look at the man-made borders & boundaries around Belfast. Looking past the immediately eye catching corrugated metal of the peace walls, there are many infrastructural barriers and many borders hidden in plain sight. They are all designed and serve to keep people apart. Joe's photography looks at these barriers and their impact on people within the city and he will be speaking about his projects "The Space Between" and "Hard Lines / Soft Lines".
…
Quarterly is a curated breakfast inspiration and networking event held 4 times a year with invited creative speakers talking on a theme and with delicious coffee by Cubist Coffee. The aim is to get inspired and learn about a new project or ideas as well as to meet with other fellow creatives in Northern Ireland.