Womenfolk Breakfast: Junior.Senior.
Date: 25/06/18 | Location: Blick Shared Studios, 46 Hill Street, Belfast, BT12LB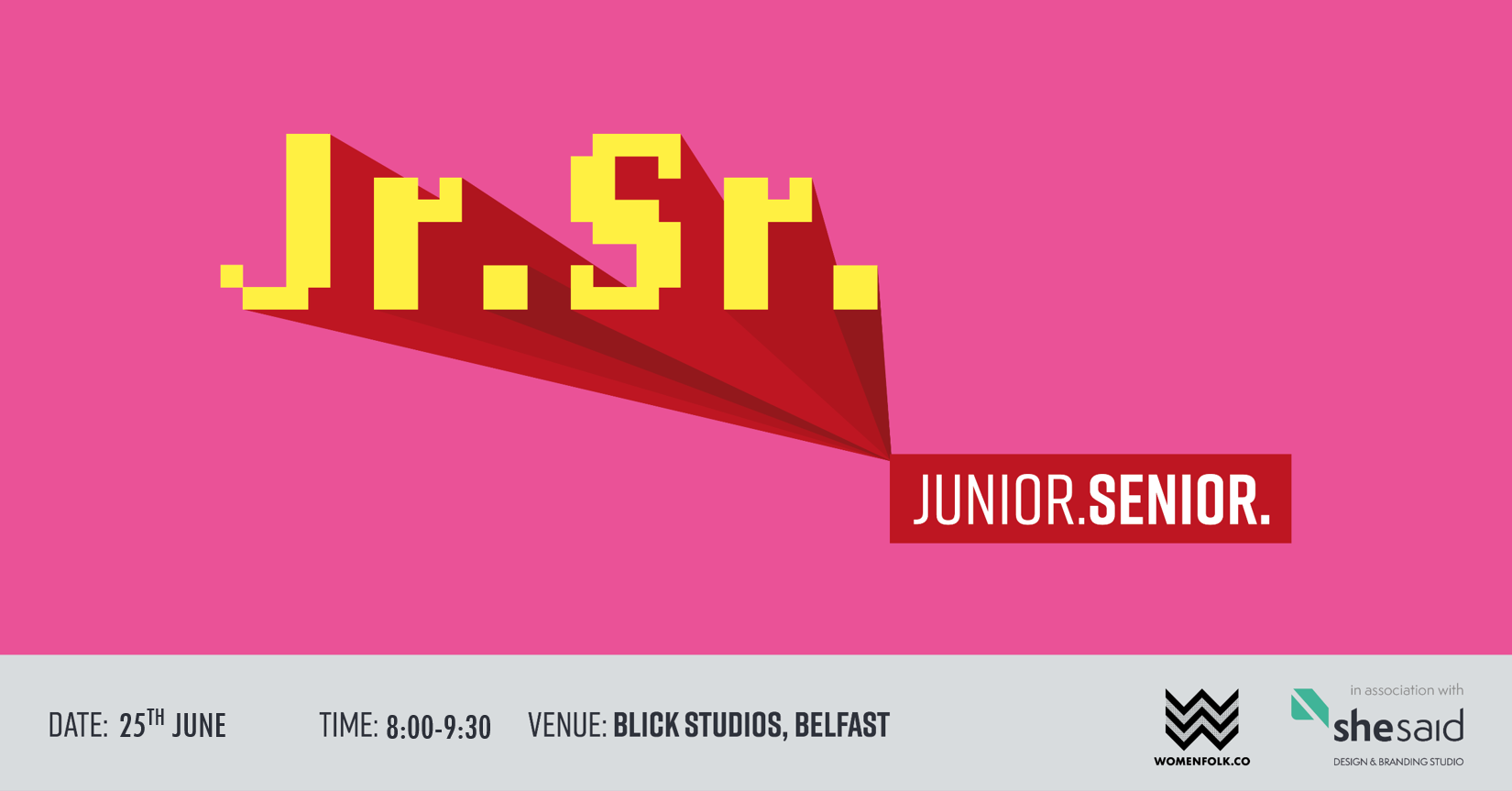 8:00-9:30am
Blick Shared Studios
46 Hill Street
Belfast
BT1 2LB
Introducing Junior.Senior. – A series of breakfast events where a senior designer shares the story of their career path to success. Complimented by a young emerging designer starting out in the professional world, telling their story so far and the challenges they face.
Let's open the floor (and the doors) to the world of Junior.Senior. female designers in Northern Ireland. Create collaborations and help champion young emerging designers.
Kick starting Monday mornings between now and Belfast Design Week
In association with shesaid – a female led design and branding studio in the heart of Belfast.
Speaker Number One – Aisling Rusk: Studio Idir
Aisling Rusk is the founder of Studio idir, a small, design-led architecture practice that flourishes in the in-between. Aisling is interested in the impact that the built environment can have on the negotiation of difference within societies that are in or moving out of conflict.  She is also interested in liminality, or practices of locating in-between, particularly in divided and contested contexts where divisive binaries are rife.
Speaker Number Two – Gemma O'Neill
Gemma is an illustrator/author from the Causeway Coast, now based outside Belfast. When she graduated from Falmouth University in 2011 she already had her first authored and illustrated picture book deal which has been published globally and received many award nominations. Although originally specialising in children's book illustration, she now also enjoys factual and adult illustration, creating greetings cards, prints and original artwork. Her Causeway Coast roots are of huge inspiration in terms of mark making, colour and the natural theme within her work.