Faculty: The Rise of the Mobile Content Creator
Date: 30/04/2019 - 25/05/19 | Location: Blick Shared Studios, 46 Hill St, Belfast, BT1 2LB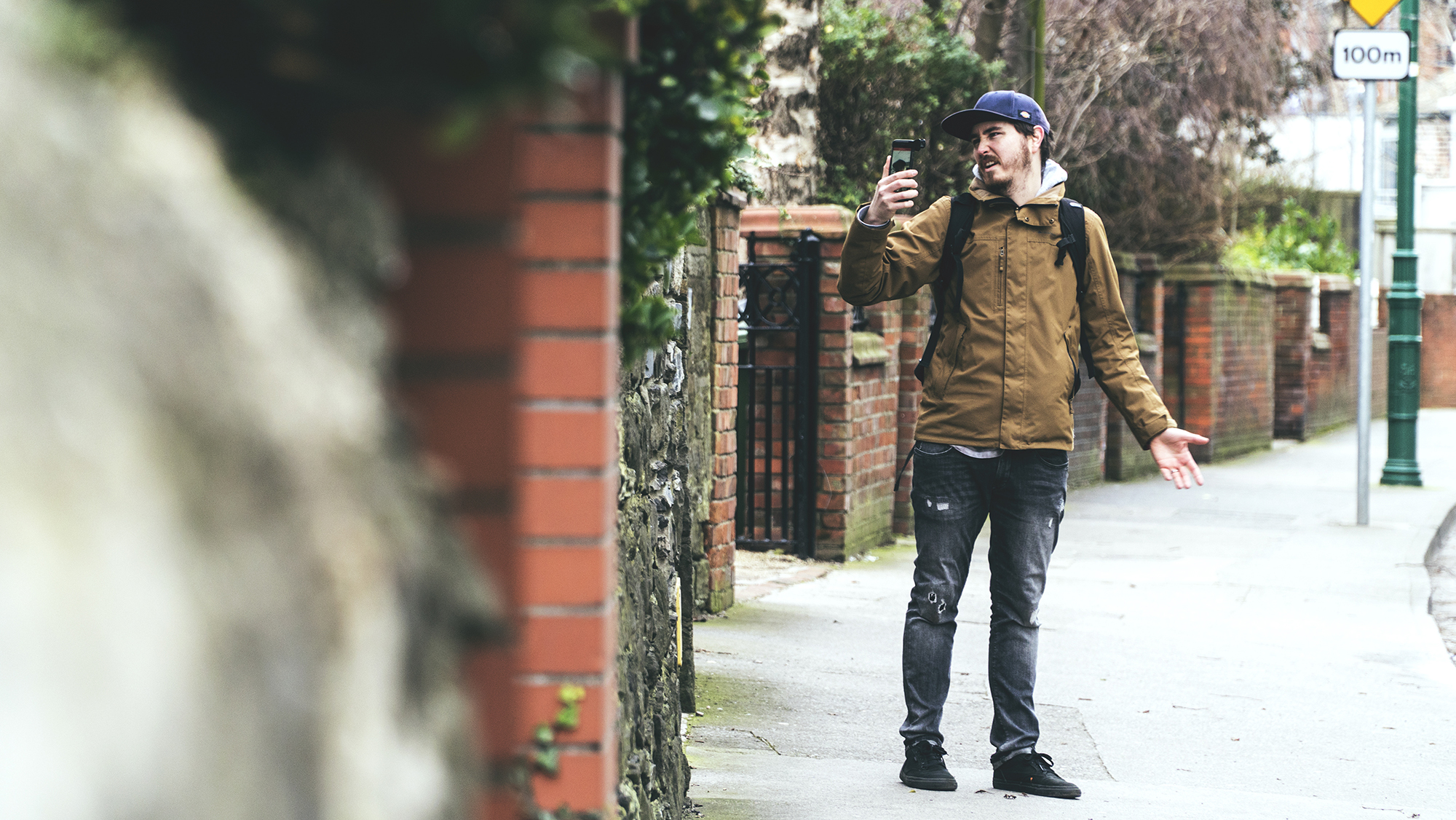 A 6 part workshop in partnership with Seedhead Arts facilitated by Dillon Osborne looking into the world of self creation for a fast evolving industry, showing you how you can create high quality, fun and engaging content yourself.
Content Creation is a phrase we hear being throw around, but it actually has huge part to play in business and self promotion. In some way are all media companies, promoters and marketeers for our own business, product, venture, blog or dream and by specialising in one form or utilising all aspects we can carve our way through a busy saturated market.
The sessions will be interactive, with a mix of shared experience and hands on demonstrations. While the theory and practice can be applied to higher levels of production and technology we will focus around production with phones, from planning to capturing, editing and posting. . We discuss theory then delve into techniques & approaches for utilising different mediums to create and promote your business, passion or service. You don't need any prior experience, just a phone and an open mind
Whether you are a current business owner or in-house marketeer, a blogger, instagrammer, aspiring Youtube or digital content creator we all have access to the equipment, apps and technology to create content to promote ourselves or our services. These can lead or run alongside our main marketing plans.
Join Dillon Osborne for a 6 part workshop sharing what he has learnt over the past 13 Years in the creative & marketing industry and how he has adapted his skills to make content creation his full time job.
SESSION 1 -Tuesday 30 April
7pm – 9pm
Introduction to Content Creation, what it is and how it has changed the industry and created opportunity
Q&A
SESSION 2 – Tuesday 7 May
7pm – 9pm
A snap shot at Photography & editing for blogs, editorial, social media and digital content
Equipement, apps and techniques
Q&A
SESSION 3 – Tuesday 14 May
7pm – 9pm
The Power of Video – Filming and editing – Horizontal, Vertical, blogs, instagram, facebook, youtube
Equipement, apps and techniques
Q&A
SESSION 4 – Tuesday 21 May
7pm – 9pm
Micro Content & Platform Anxiety – how, what and why we should use it
Q&A
DOUBLE SESSION 5 & 6 – Saturday 25 May
9am – 10am: Production Example – I'll show you how I approach and create a mix of content around something simple in under an hour.
11am – 1pm: Your turn – a walk around helping you create and capture your content.
Q&A
– – – – – – – – – – – – – – – – – – – – – – – – – – – – – – – – – – – – – – – – – – – – – – – – – – – – – –