DIG DEEP
Date: 14/10/20 - 14/06/2021 | Location: Blick Shared Studios, 51 Malone Road, BT9 6RY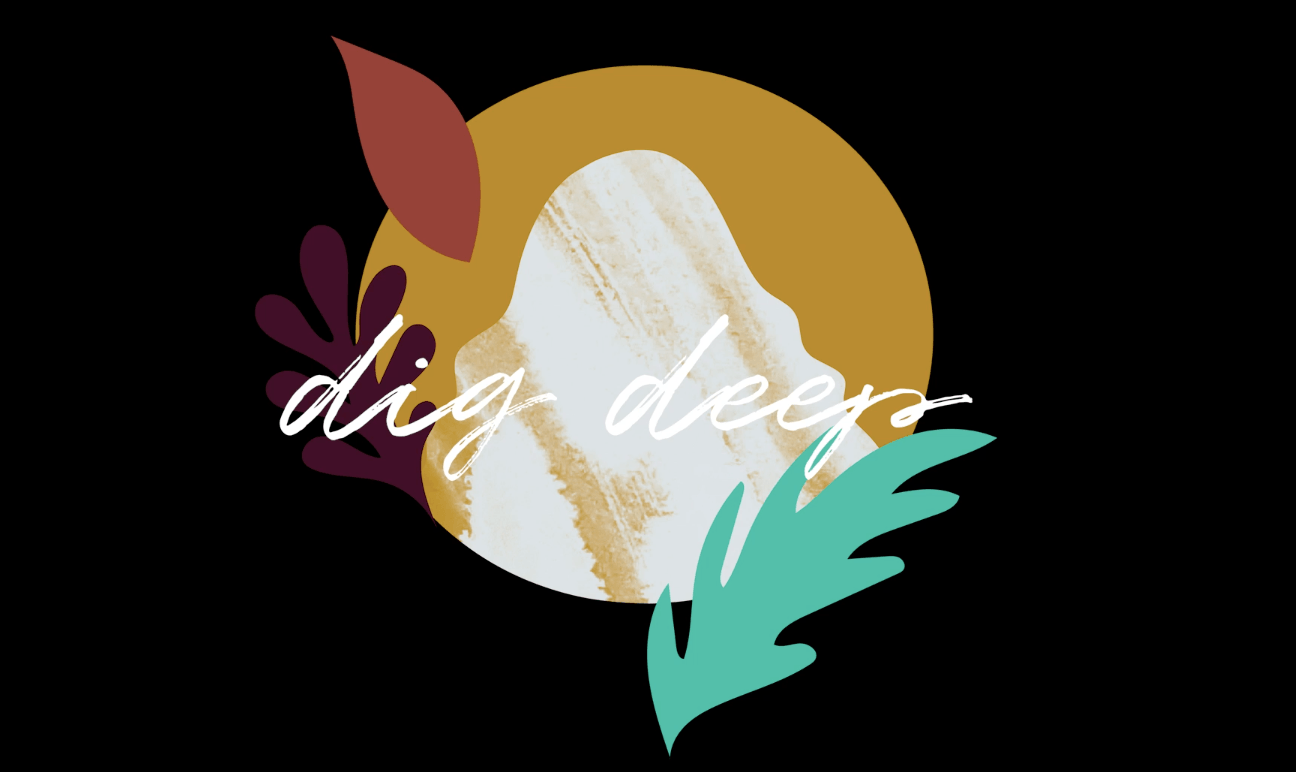 'DIG DEEP' is Womenfolk's new free creative enterprise support program that brings women from different backgrounds together in a supportive and nurturing environment over a 9 month period to help them build successful and sustainable creative industry businesses.
The 9-month online program created for young women (18 – 30 years) especially reaching out to recent graduates and young women from NI & BAME backgrounds. This program will help you 'Dig Deep', start and grow your own sustainable creative business. It will bring participants together to learn, share skills, knowledge, and experiences in a nurturing and supportive environment.
Taking a holistic view of starting a business, combining self-care and creativity alongside business skills and knowledge. It will be a tailored program to help you grow your creative business to meet your values, goals, and ambitions through a series of online workshops, resources, peer, and one-on-one mentoring.
This program is about sharing experiences, hearing other people's stories from different backgrounds, and collectively working to help each other to grow and build in a supportive and nurturing environment. This course offers a creative approach to starting a business. Giving participants the practical skills they need, alongside peer inspiration, motivation, support and accountability, one-on-one support, and space and time to focus on your business hopes, dreams, and ambitions.
The program will consist of online content with weekly videos, worksheets, exercises, and resources alongside industry expert workshops, monthly one-on-one mentoring, and group peer mentoring sessions.
Topics covered will include:
Business planning – values, vision, aims & objectives
Finance planning & management
Branding
Social Media
Setting up a website
Sales
Confidence
Failure
Self Care
Habits
Work-life balance
Imposters syndrome.
Why take part?
This project will provide much-needed support and structure at a time of huge economic and social uncertainty. It will give you practical business skills and knowledge and the confidence and resilience to help you make your dreams of running a creative business a reality. It will give you the opportunity to meet people from different communities, build your network, and make new connections to help you build a sustainable future.
We have experienced and been involved in the creative enterprise sector in Northern Ireland for over 10 years and can see there is a need for a more holistic approach to entrepreneurship. We believe there is a need for support that helps women build businesses that fit with their values and the realities of their lives and responsibilities.
We also believe there is a need to challenge the traditional view of what a successful business and business owner looks like and the narrative that to be successful in business you need to grow your business at all costs and constantly be hustling and working long hours.
Most of all we believe there is a need for support that helps creative entrepreneurs manage their mental health, avoid burnout and become resilient and able to cope long-term with the stresses and challenges of running their own business.
We will provide all project participants with:
A welcoming space and a supportive environment
A nurturing and inspiring community
Weekly digital resources and exercises – including articles, opportunities, templates, and toolkits, as well as physical worksheets for relevant weeks
Bespoke designed self-care and business journals to mark your business journey
Project activity:
Weekly video tutorials – on a mix of business, self-care and creativity topics, designed to support creative entrepreneurs on their start-up business journey
Weekly online resources – a weekly compilation of useful resources to align with the theme of the weekly video tutorials
Weekly exercises – weekly exercises designed to encourage engagement, learning, accountability and business growth
9 longer online industry expert skill workshops industry expert workshops on relevant topics to improve the skills, knowledge, and success of all program participants
Monthly one-on-one sessions with the program manager for bespoke, tailored support to help participants and to measure progress and impact of the program on participants and any additional support required
Monthly peer-mentoring sessions that bring together the group physically or online to share their progress, goals, and intentions and to brainstorm challenges or problems, as well as build networks and learn from other participants
Access to program Facebook and Whatsapp group – for sharing ideas, problems, opportunities, and building relationships and community
We are looking for determined women that want to succeed. You must be willing to commit to completing all aspects of the program, be happy to engage with other program participants, treat all other program participants with respect and empathy, and be happy to become part of the womenfolk community.
Are you ready to take the leap?
Our applications are open now!  There are limited spaces available.
Closing date for applications is Sunday 4th October at 5.00pm
This program is kindly supported by Ulster Bank