Coding Drag Racing (children 6 – 12 years)
Date: 30/11/19 |Location: Blick Shared Studios, 51 Malone Road, Belfast, BT9 6RY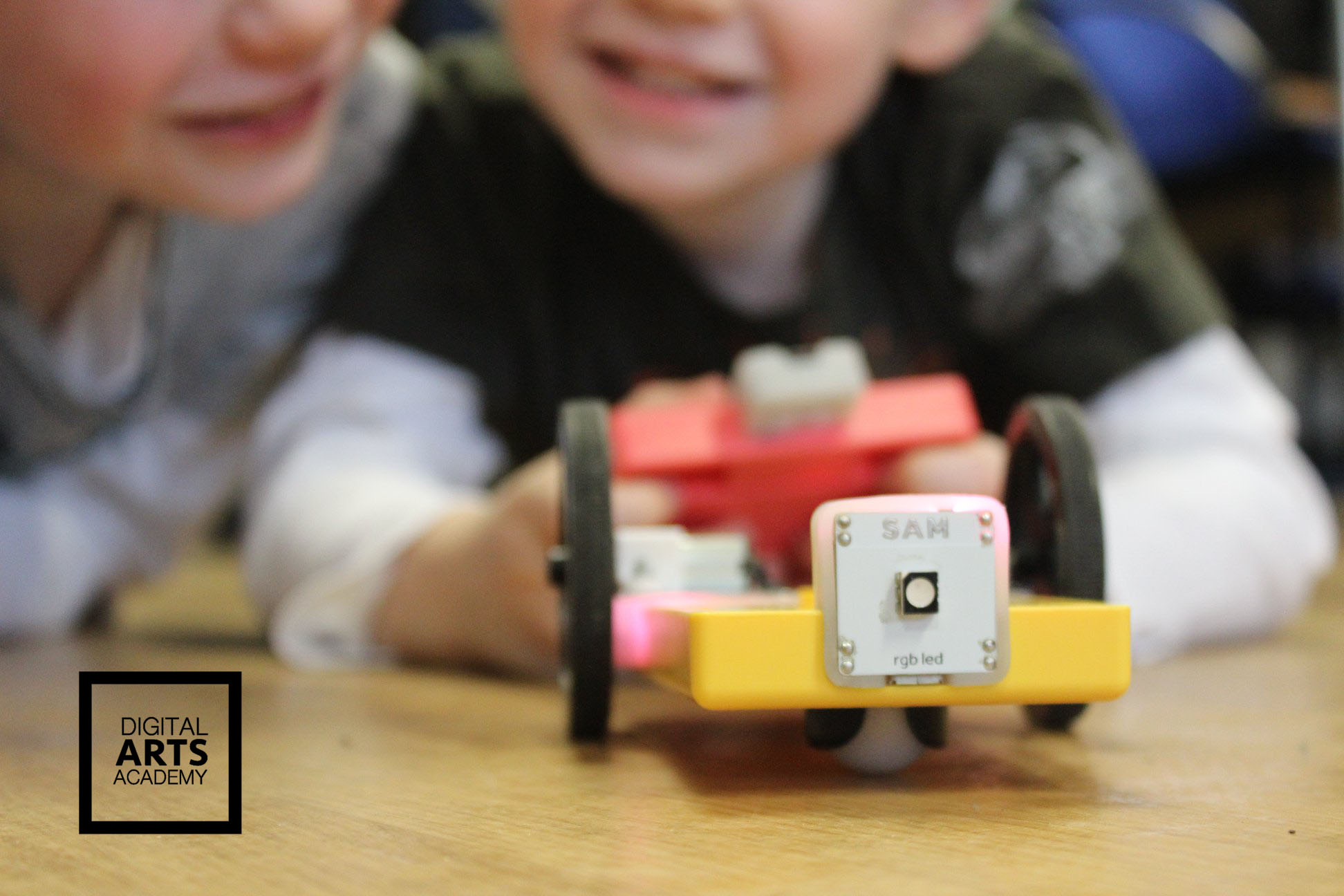 Blick will be collaborating with the Digital Arts Academy to deliver a Coding Drag Racing workshop this November. The workshop aimed at 6-12 year olds will take place at Blick Studios Malone Road on Saturday 30th November from 2pm-4pm.
Participants will use state of the art Sam-labs coding kits, ipads and lego to create their own unique drag racing vehicle. Participants will learn how to connect and interact with wireless bluetooth electronic modules, creating and sending commands from iPads and apps to construct and race their remote control drag race cars. The day wraps up with a drag racing tournament, welcome to the real life whacky races!
The workshop costs £20, is aimed at 6-12 year olds and all equipment will be provided, including iPads and coding kits!
For further information visit www.digital-arts-academy.com, contact  info@digital-arts-academy.com or phone 02895811202
Date: 30th November 2019
Time: 2.00 – 4.00 pm
Venue: Blick Shared Studios, 51 Malone Road, Belfast, BT9 6RY
You can book a place here