Blick Academy : Squarespace Course
Date: 11/9/19 - 2/10/19 7-PM | Location: Blick Shared Studios, 51 Malone Road, Belfast, BT9 6RY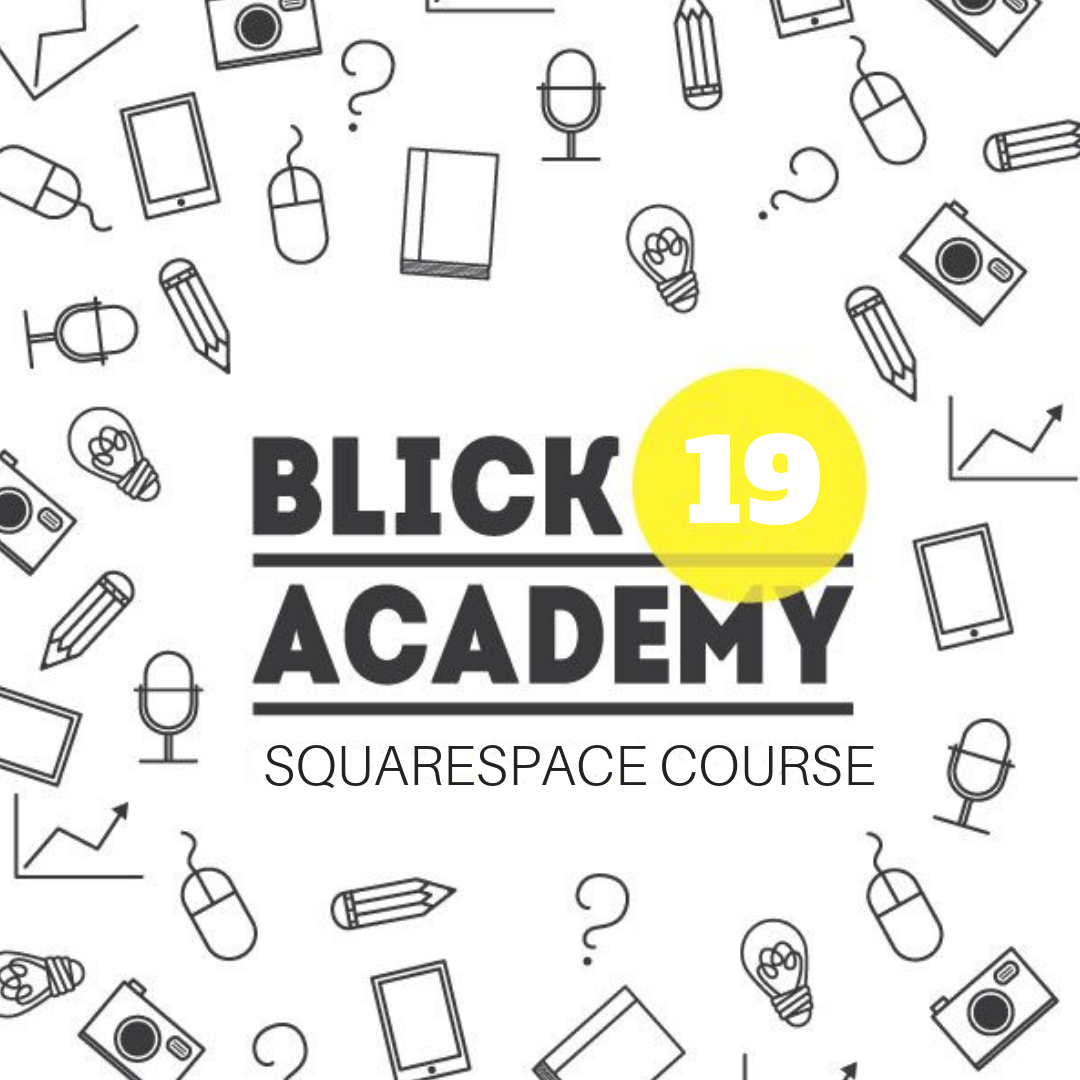 4 week Squarespace Workshop led by Ronan Lunney from Two Digs Studios.
Anyone can build a website with Squarespace, that's the joy and the curse of it. In fact, it practically designs itself in some cases, but when new to this, it can be hard to know where to start and how to correctly visualise what's needed for your website to have a positive impact on your project.
But first understanding what you need your website to do and say in a written sense is paramount to its success. To define this means asking some hard truths before you've even clicked a mouse.
Over this 4 week Squarespace introduction we will look at how to properly define what you need to say and how this will help define the visual outcome of your website.
Taking it in small steps, working together and with a little bit of independent, intuitive learning, we will build a unique and thoughtful website that will maintain a strong visual consistency that represents your idea, business or concept for the world to see. Full course costs £80.
WEEK 1 : Wednesday 11th September 7- 9 PM
Planning : What do you want to get out of your website?
– Idea mapping / what features do you need and choosing a template
– Homework – finish mapping content & features and final choice of template
WEEK 2 : Wednesday 18th September 7- 9 PM
Content : Getting the tone right/ brand consistency
– Colours, copy and images, the importance of good quality images
– Homework – homepage content, website images needed & brand attributes – typography & colours
WEEK 3 : Wednesday 25th September 7-9 PM
Homepage: Build homepage
– Homework – About & Contact us pages content
WEEK 4 : Wednesday 2nd October 7-9 PM
About Us & Contact :  Build About & Contact Us pages, troubleshoot problems
-Homework – finish website using visual explorations from all research and testing completed.
Full Course costs £80 for 4 weeks.
Book your tickets here!