Perfect Your Work-Life Balance: Chapter 2
Posted: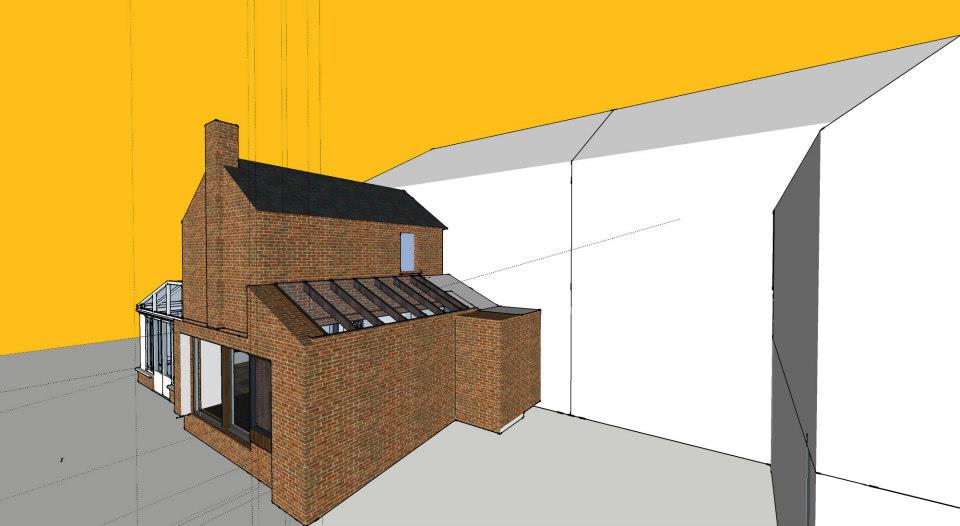 Architect, Will Thornton has been a resident at Blick Studios for just under two years. He has become renowned around the studios for his incredible work-life balance and is constantly taking on fun projects outside of work for him and his family. We wanted to share his wonderful advice for those who may struggle with separating work life from home life.
Tell us a bit about your business.
I'm a sole trader architect specialising in domestic new build, renovation and extension with some small commercial projects thrown in for good measure.
The early part of my career was in a multi-national practise doing large education and healthcare projects. The clients for these project were usually the institutes Estates department. Estates departments are dislocated from the architectural experience of the building as they focus on the project through the lens of maintenance and running costs, they are not the primary end users who the architect focuses on throughout the briefing and design process.
In setting up Thornton Architecture Studio I wanted to focus on the client as end user of the project. This means that the client has a much greater stake in the outcome, and in a sense the project becomes much more collaborative. The result should be a relationship in which we design something which is personal to the client and specific to the site. Working with clients on something that really matters personally to them is what I enjoy most.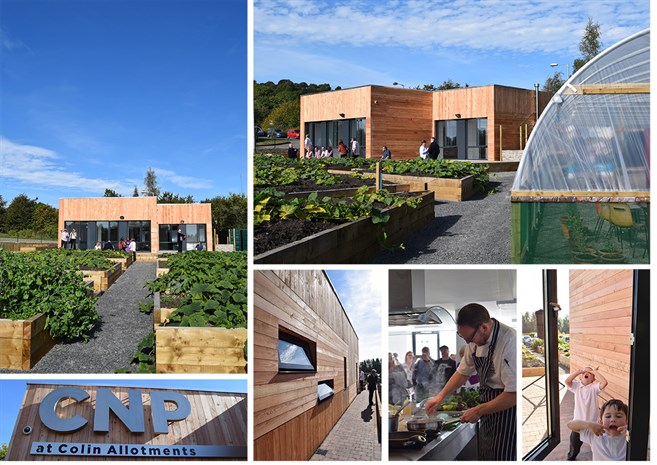 What do you struggle most with while trying to balance work life and home life?
The toughest part of being self-employed is balancing the demands of a young family against project deadlines. As someone who values self-reliance if one of the kids gets ill, it's difficult not to drop everything and to stay at home to look after them, however we're extremely lucky in that we have a supportive extended family and, when needed, they are happy to help out.  On the occasions where this isn't possible I do have the luxury of being able to simply lift my laptop and move the office to the kitchen table for the day (making the biggest struggle also the easiest thing to resolve)!
Why do you choose to have a workspace instead of working from home?
I started off working from home; I set up a home office, got a second phone number, business cards printed etc., I stuck at it for about 6 months but found that I had three significant problems.
The first was distraction, often my "coffee breaks" would be taken up with house work (at my wife's request!) so my productivity was lower than it should have been.
Second was the ability to work all the time, I would jump up from the dinner table and go straight back to my desk work telling the family, and myself that I was very, very busy. I would work every night until 11pm whether I had a deadline or not!
Finally, loneliness: the only people I would see from week to week were clients and family. As someone who get energy and stimulation from others around me I found this difficult without realising it.
I was "extremely busy" but my productivity was low and knew I had to change something. This was when I started looking at work spaces away from home. The first couple I looked at were in old Belfast mills. I would have been renting a space, but still wouldn't have had any interaction with others, then when I found Blick I immediately liked the atmosphere and the fact that I would be in a space with other creatives.
Now I have a stimulating environment, with the ability to invite clients into a professional environment (not just the kitchen table!) and in the evening I leave my work in the office and focus on the family.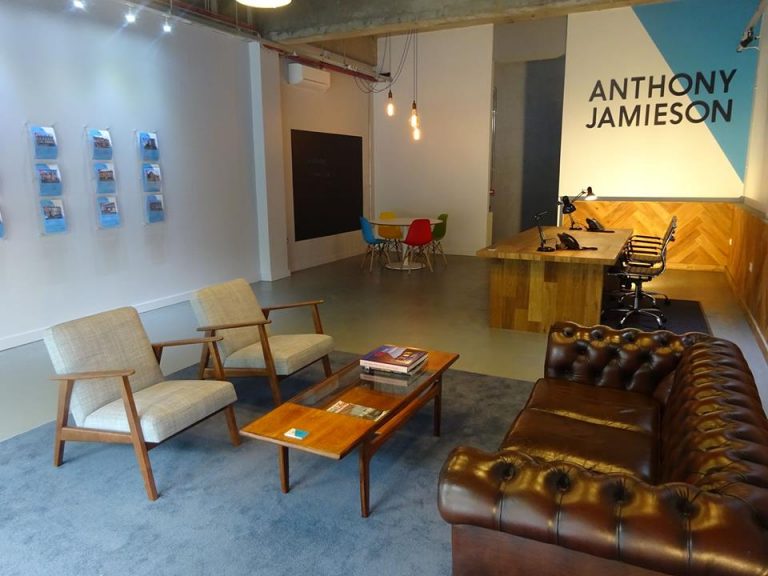 What advice do you have for those who are just starting to work for themselves?
Don't have mobile access to your e-mail. If your clients/colleagues know you only have e-mail in the office, then they will call you directly if there is an emergency.
Find a work space that is right for you: this will increase your productivity and may lead to interesting collaborations.
Keep your finances in order: Pay your tax and keep track of your expenses. This will mean that every January and July will be stress free.
Extracurricular: Do something out of work that is creative and counteracts the elements of your work that you don't love. Architecture projects are long, they can range from 6 months to several years; so I pursue various shorter projects to keep me smiling, these have included pressing and shaping longboard skateboards (leading to a commercial collaboration with a Glaswegian graphic designer), sewing: I've designed and made technical waterproof insulated changing coats for the kids on the beach, building a play house, building bikes, designing gig posters, making surf hand planes, cooking, beer making, foraging etc!
https://www.thorntonarchitecture.studio/