Our Highlights of 2020!
Posted: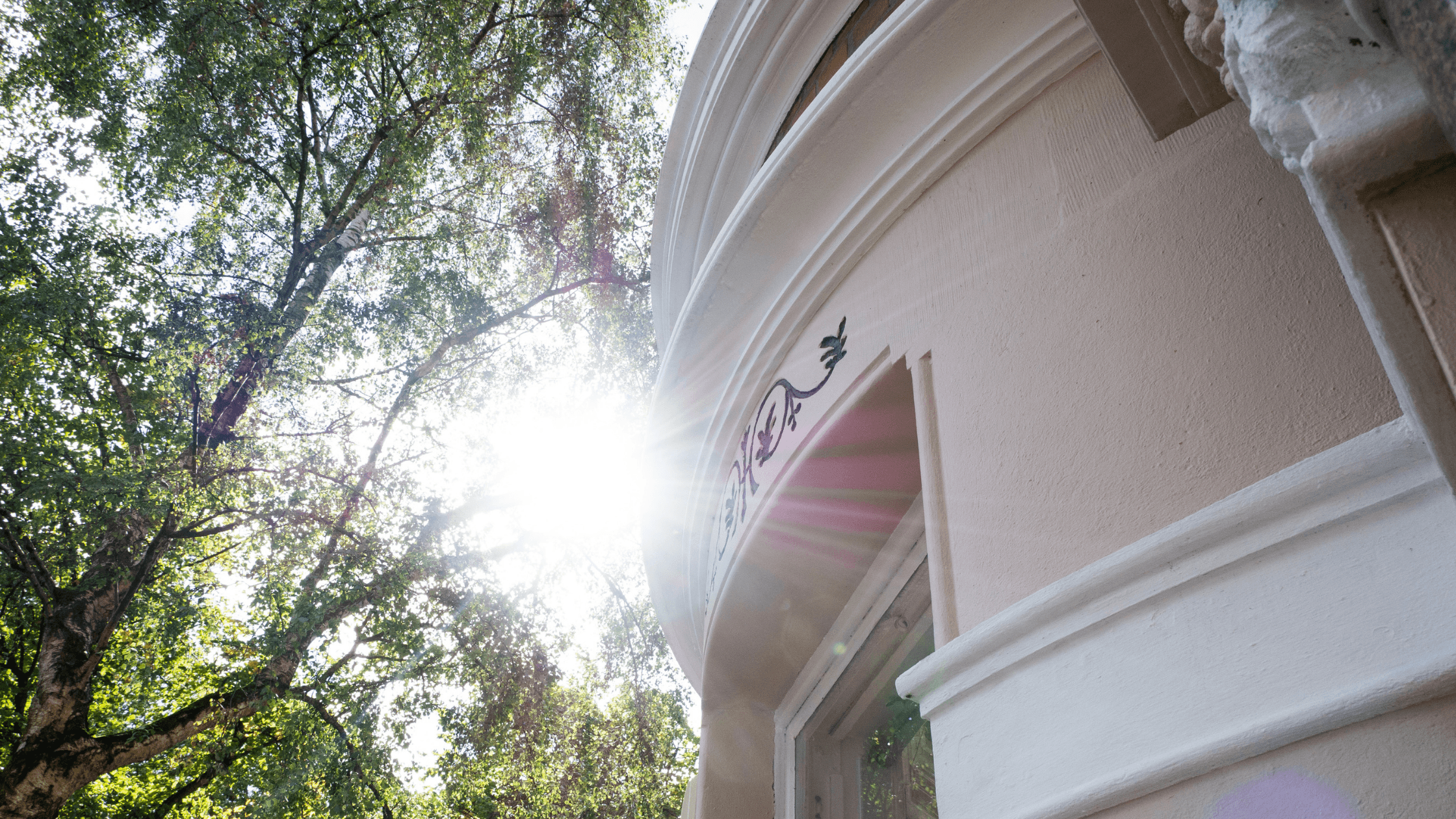 Happy New Year everyone! We have made it into 2021 in one piece and we just wanted to take the time to recap our highlights of 2020. In this current climate, things are not easy and it can feel like there is no progress being made because we are all stuck inside with a ton of restrictions. Trust us, we are on the same boat and slowly finding our feet on how to navigate the constant changes that have been ongoing for the last while.
We do this exercise every year where we look back at all the projects and events we have done that year, as a way of celebrating the work we have done, but also to gain some perspective. It is important to look back and reflect to recognize those achievements no matter how big and small.
As we all know, 2020 was a hard year that thrust the entire world into unknown chaos and a new way of living.  We were faced with the decision to stay the same or to adjust and adapt to the new circumstances. It was a year of slowing down, sitting in discomfort, analyzing our ways of working, adjusting our ways of working, figuring out how to cope with uncertainty, and try to forge a new path on which we can still exist as a business and a creative industry.
We have put together some of the big projects that we launched this year and we look forward to what we can create in 2021.
Our first main project of 2020 was The Great Creators Podcast in collaboration with Small Town Big Dreams and the Graduate School at Queens University. 
The podcast series shared the diverse stories of design and entrepreneurship in Northern Ireland. They featured start-ups, community-led projects, and established businesses that together make up the rich innovation ecosystem.
They wanted to highlight that opportunity is all around, if you know where to look for it and to delve deeper into understanding how a product or service comes about from those "in the know" – the designers and entrepreneurs themselves!
The podcast shared different business models and approaches, the challenges, and pivots of entrepreneurial journeys, and contain useful and easy-to-implement advice and resources.
The World Turned Upside Down – 4 Part Audio Documentary Series
Funded by Future Screens NI and Northern Ireland Screen as part of their 'Rewriting the Narrative' project, Small Town Big Dreams presents a 4-part audio documentary exploring personal stories of how the Covid-19 crisis has impacted the work, communities, networks, and health of creative entrepreneurs, freelancers and workers within the creative industry sector in Northern Ireland.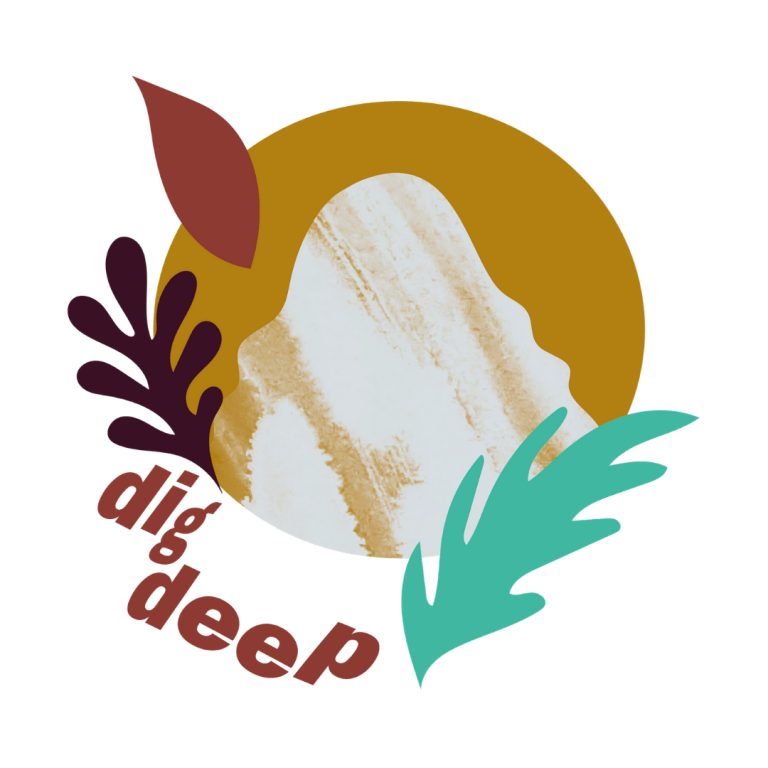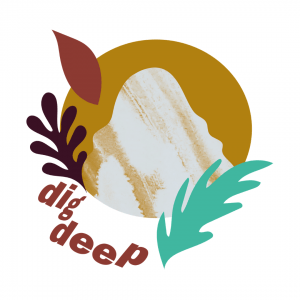 Dig Deep is Womenfolk's new creative enterprise support program that brings women from different backgrounds together in a supportive and nurturing environment over a 9 month period to help them build successful and sustainable creative industry businesses.
We believe that it is important to take a holistic view of starting a creative business, combining self-care and creativity alongside business skills and knowledge.
We wanted to make our resources available to our wider Womenfolk Community so that everyone can access and have the opportunity to develop themselves further. Each week we will be uploading exercises and resources to help you start your creative industry business. The resources are here to help you grow your creative business to meet your values, goals, and ambitions.
This project is in collaboration with Creating A Space and is kindly funded by Ulster Bank.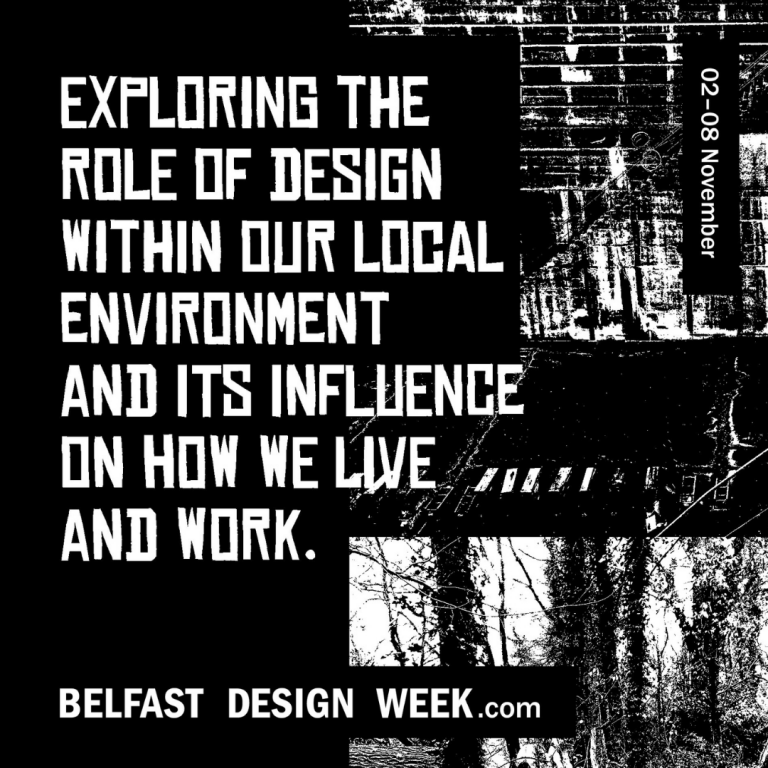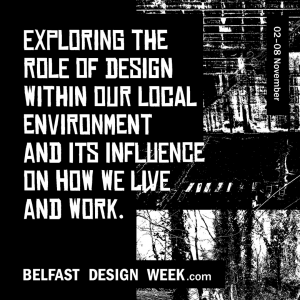 Belfast Design Week took place from 2nd-8th November 2020 and included a Pop-Up Design Museum in venues across Belfast city center with work by commissioned designers.
We had the pleasure of curating the Pop Up Design Museum which is the second time in a row it has been running.
The exhibit showcased the work of contemporary designers as well as highlighting the rich design heritage of Belfast. We were persistent in creating this project despite everything going on with the restrictions and the pandemic, we had to think differently on how we would execute the Pop Up Design Museum.
Our theme for the year was "Environment" and the exhibitions showed the many variations and interpretations of this theme, from sustainability to political environment and urban design.
With the changing scenario around the Covid-19 pandemic and concerns around health and safety, we ensured our museum was socially distanced, using venues' outside facing windows and outdoor spaces.
It was great to see the designers and local businesses collaborate to make this happen, but most of all, coming together as a community to get through this hard time.
To see all of the artwork and design collaborations, please visit: www.belfastdesignpopup.com/designersvenues
This project was supported by the Department for Communities, Future Screens NI, Northern Ireland Screen & University of Ulster Belfast School of Art