#Meettheresident – Lyndsay Walker
Posted: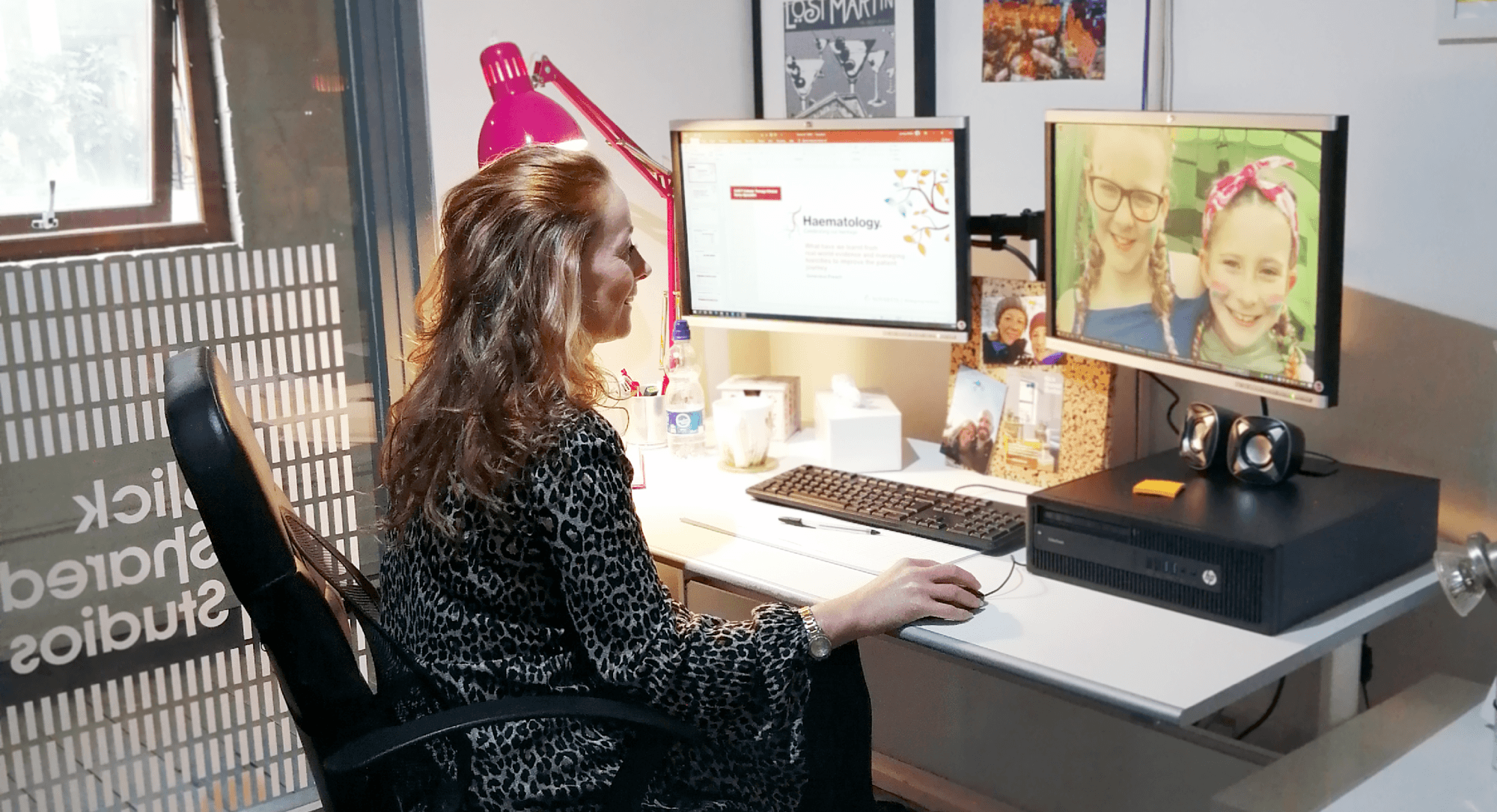 Tell us a bit about yourself and your business?
Hi, my name is Lyndsay Walker. I am a freelance presentation designer. I have been self employed for almost 20 years in various creative industries and have been working as a pharmaceutical presentation designer for almost 7 years.  I enjoy the challenge, flexibility and freedom of being my own creative director. This allows me to adapt my work and organise my time to fit around my family, studying and other interests.
Any projects you're currently working on?
I am currently working on projects with Pfizer and Johnson & Johnson.
What was the biggest hurdle for you starting out and how did you overcome it?
I recently went back to university. Completing my full-time master's degree, whilst working full time and homeschooling during a pandemic. What a year!
How do you stay creative/inspired?
I try to keep learning new skills. I have enjoyed returning to university as a mature student and plan to continue learning and spending time volunteering with mental health charities.
Who is your creative hero?
My younger sister, Megan. An extremely talented and fabulous artist.
What piece of software/ tool/ equipment would you struggle to run your business without?
My day-to-day work involves PowerPoint so I would struggle without this. However, having a pen and notepad to hand is always crucial too. I am old fashioned and still like to have handwritten notes and lists for everything, they keep me on track.
What's your top tip/piece of advice for anyone wanting to start their own creative business?
Go for it. Better to have tried and failed than regret never giving it a go. Everything you do adds to your life experience, and you will always learn something new.