Meet Our Community: Niamh Dumigan Yoga & Mindfulness Teacher Tribal UK
Posted: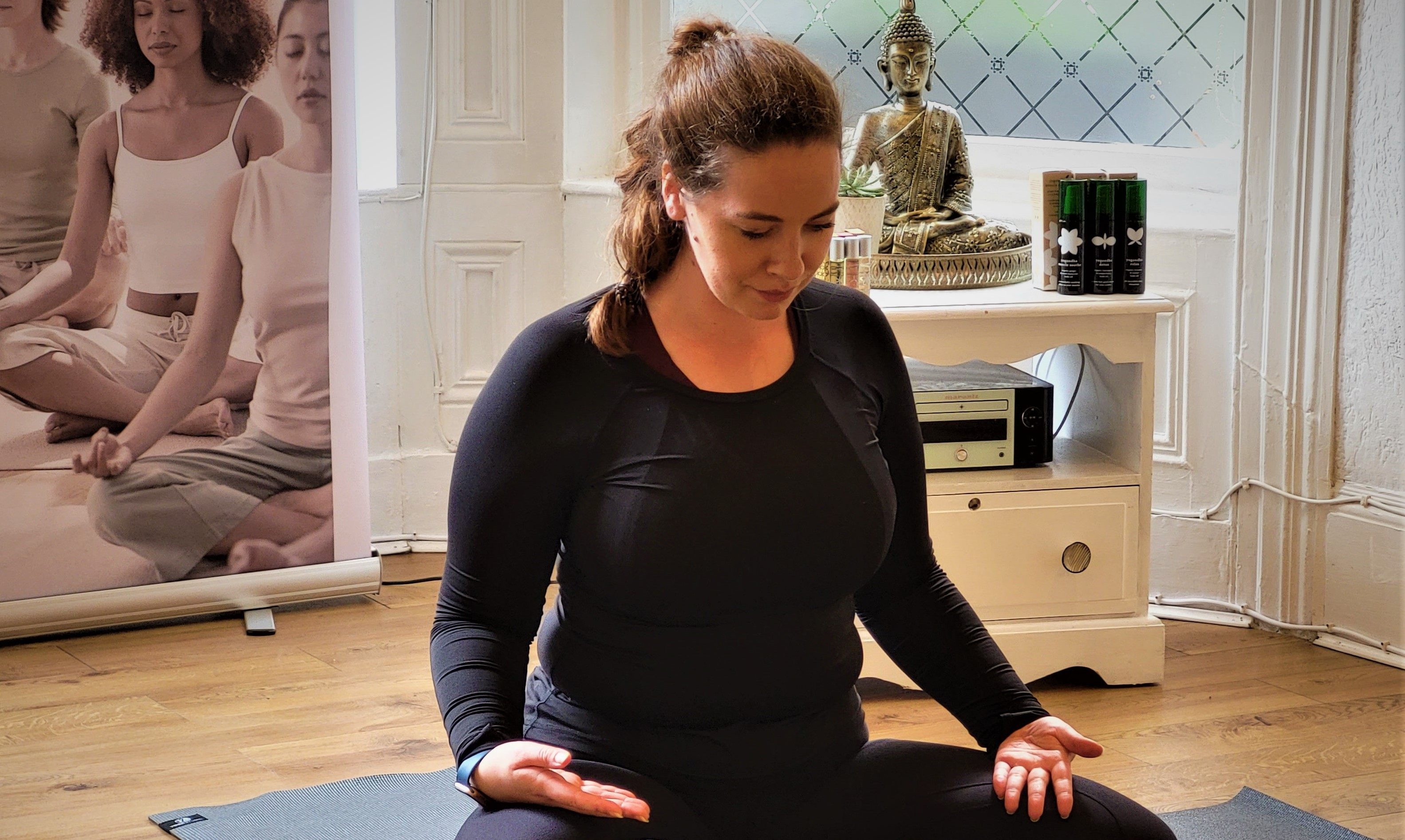 Here we meet one of the newer members of the broader Blick community Niamh Dumigan who is starting to teach yoga in our Malone studios on Tuesday mornings and Thursday evenings from the 5th September.
Can you tell us a bit about yourself and your yoga practice and what inspired you to start teaching?
I grew up on the coast in County Down, and began working in the health and wellness industry after studying for a degree in International Spa Management. Working in the industry, I realised I was increasingly drawn to wellness from a holistic perspective, as Tribal's motto says 'Wellness from the inside out'. Yoga had always been a part of my personal exercise and wellness regime, but this was strengthened working in the Spa industry in the Middle East, running a clinic with staff from all over who had different approaches to wellness and yoga.,

You have spent some time living and practicing yoga abroad, can you tell us a bit about these experiences and what you learnt from them?
I spent lockdown studying teaching and practice in Yasodhara Ashram, Canada. This was the first female-led Ashram established in North America, and I lived, worked and learned from a diverse and fascinating group of people from all walks of life. I learned that everyone has their own individual practice and philosophy, and that yoga is incredibly inclusive. Anyone can experience the benefits.
What are the benefits you have found personally from your yoga practice?
I can't overestimate the benefits of yoga to me personally. I find that practicing yoga gives me whatever I need  – whether that is centring my mind and finding stillness, or energising myself through moving my body. This is part of the concept of Tribal, yoga classes that are designed to give you what your body needs at any time.
You also practice and teach mindfulness and meditation, can you tell us a bit about this, how you got into it and some of the benefits of a regular meditation practice.
I've been a big believer in mindfulness for a long time, I found it a great way to tune out the noise when I was working in central London with all the busyness and chaos that comes with it. Now I can't imagine a day where I don't meditate or practice mindfulness to find a moment of calm, refocus or clear my mind. It doesn't have to be complicated – it can be grabbing 2 minutes of quiet focus where you can, and I find it invaluable.
Apart from yoga, what are your other hobbies and interests and what brings you joy in life?
Like most of us, I enjoy spending time with family and friends, walking the dog or cycling. Over the last few months I have discovered sea swimming, a bonus of living on the coast I'm really enjoying that!
What are your hopes and dreams for the future?
I want to grow and expand Tribal – I truly believe that we offer a unique range of classes that have something for everyone, so I would love to bring classes to as many people as I can!
What time are your current yoga classes and where can people book them?
Niamh will be teaching yoga in our Malone studios on Tuesday mornings at 10am and Thursday evenings at 7.30pm Niamh also has other classes in Belfast and Bangor which can be booked through her website.
Where can people find you online?
You can find me on Facebook and Instagram  or on our website: www.tribal-uk.com