Meet Our Community: Malone Resident Alanna Offield Seaside Books
Posted: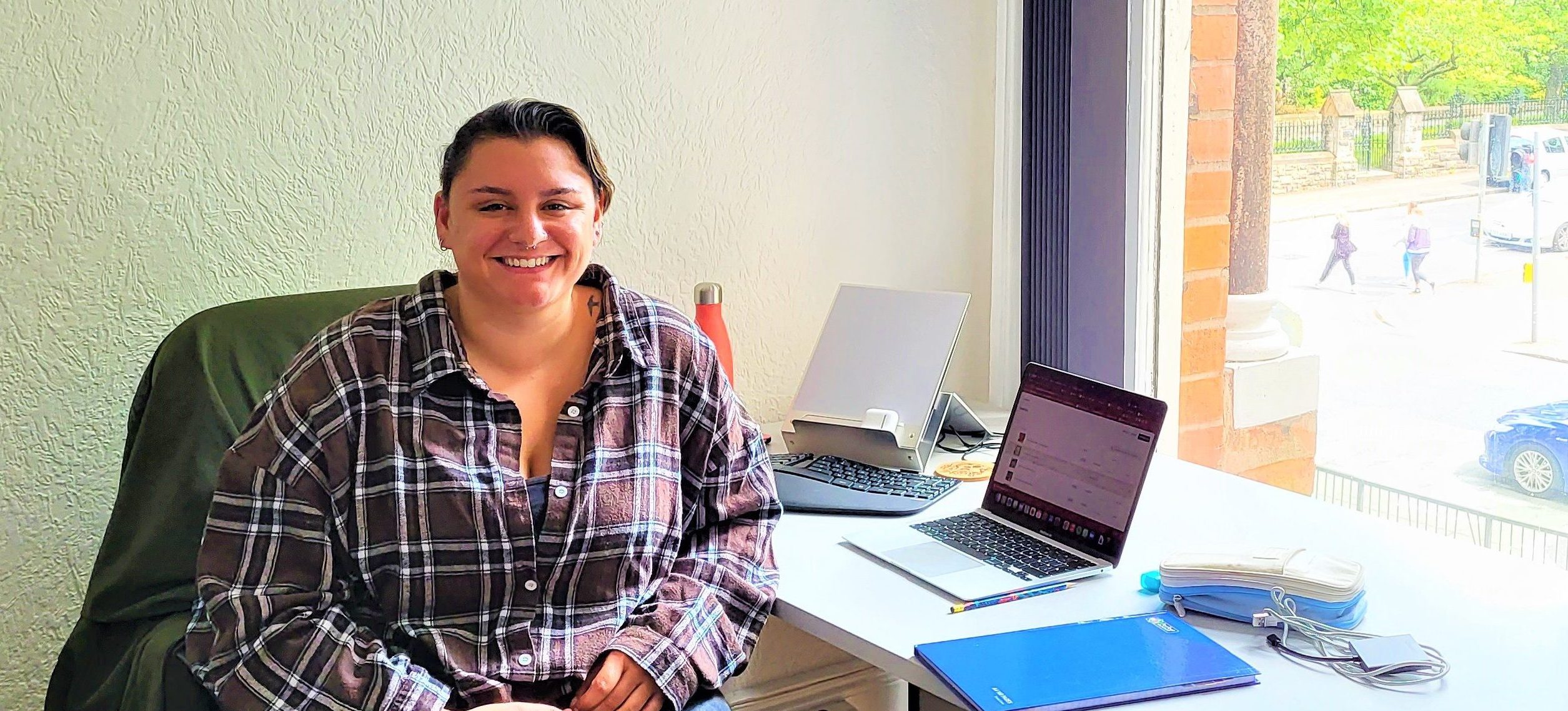 I love reading and I love books, I also like to support local creatives and buy local and independent, so I was very excited this week to get to chat with our newest Blick resident Alanna to find out more about her business Seaside Books.  Seaside Books is an independent online and travelling bookshop stocking books from Irish authors and/ or published by Irish publishers. They have loads of great books on their website as well as recommendations which I love as it gives you the confidence to try something new.
Tell us a bit about yourself and your business?
I'm Alanna, the owner of Seaside Books. I moved to Ireland from New Mexico five years ago, looking for a change in career after years of working as a social justice campaigner. I write poetry and have always loved reading. When I became disabled in 2018, books and reading were an escape from long days in bed and trips to the hospital. As a bookworm, I had always dreamed of owning a bookshop, so I decided to give it a go during the pandemic.
Seaside Books is an independent online and traveling bookshop stocking books from Irish authors and/ or published by Irish publishers. We travel to markets and community events across the country. We also offer writing workshops and help authors prepare their books to be published.
Any projects you're currently working on?
Seaside Books recently turned a year old. I've got a long list of ideas for things we could do to celebrate all the fantastic writing happening across Ireland. Currently, we are planning to start a magazine to highlight emerging writers from underrepresented communities. We have been working with local authors and lovers of excellent writing to bring it to life. We are still in the very early stages, but I'm excited to move forward.
What was the biggest hurdle for you starting out and how did you overcome it?
The learning curve for starting a bookshop was steep. I didn't have anyone who had experience starting a business in my life, so I had to do lots of research to know where to start. Honestly, I had no idea what I was doing (I still feel that way sometimes). I started planning Seaside Books during the pandemic, which was sometimes isolating. Finding a community of other folks who were starting businesses was a lifesaver.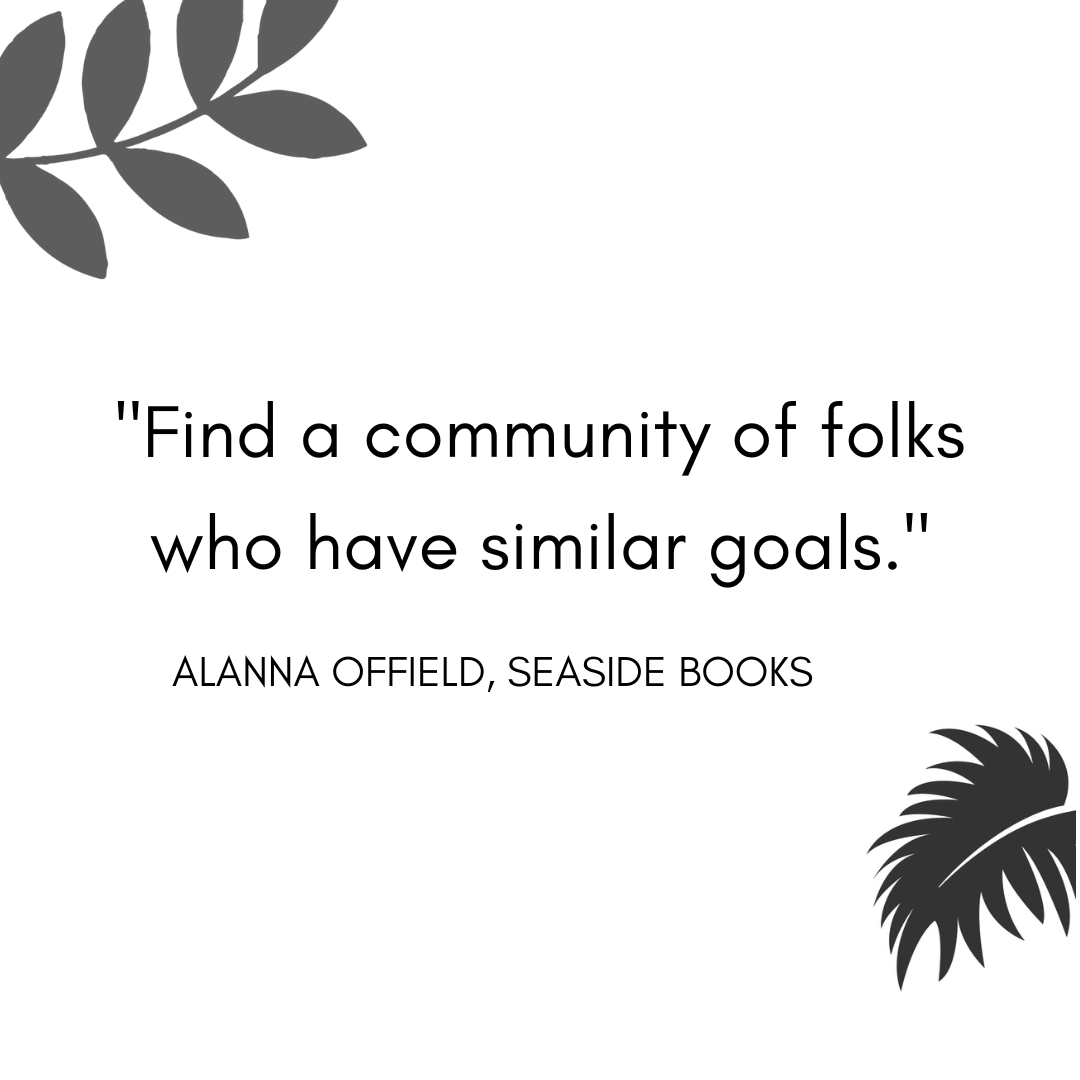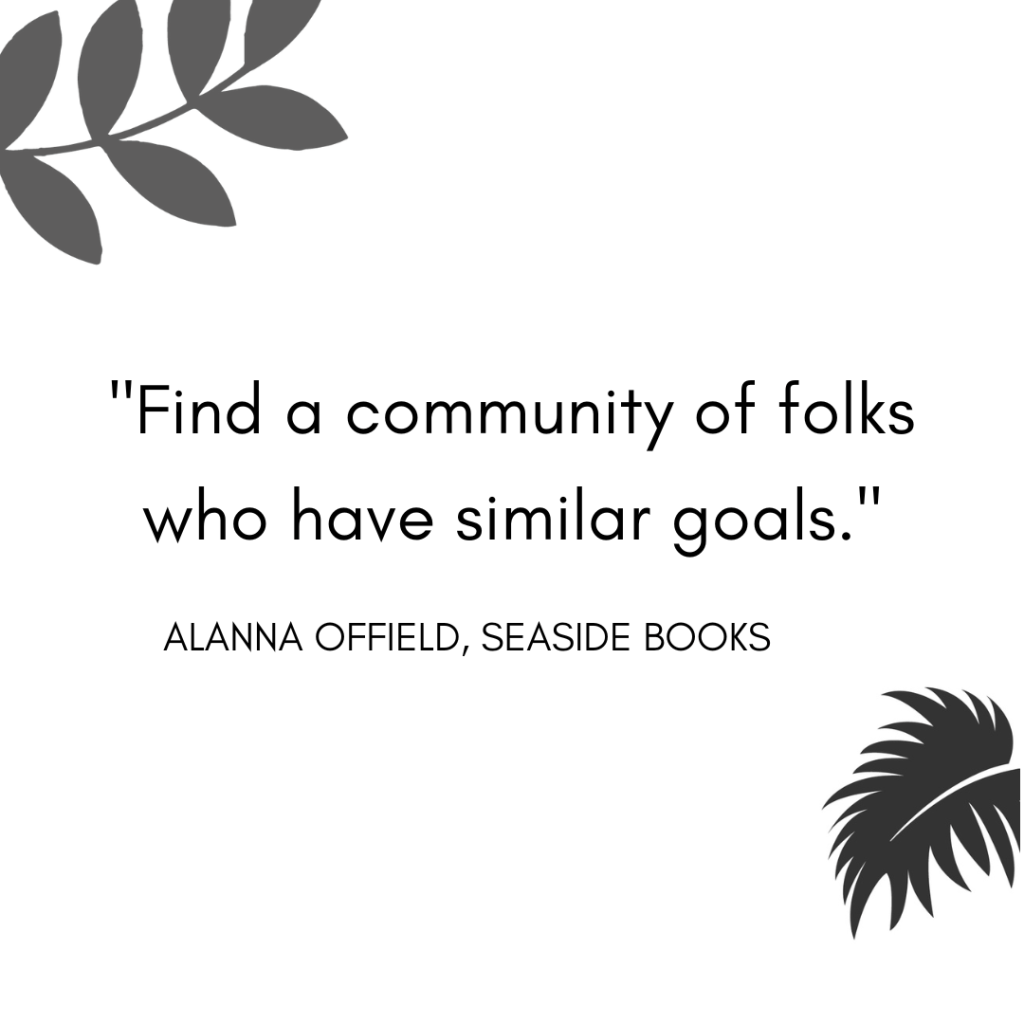 How do you stay creative/inspired?
I get inspiration from being around people, hearing their stories, and finding connections between us. I've always believed that there is power in showing up. I try to attend writing and poetry events whenever I can to support local authors and hear their work. I love meeting people at markets and workshops and chatting about books and writing. And I do a lot of reading. We read everything we stock to ensure it's a story we feel confident in recommending to our customers. It all inspires me to keep going and gives me ideas to incorporate into my poetry.
What piece of software/ tool/ equipment would you struggle to run your business without?
I can't think of anything specific, but I was given the advice early on to invest in systems that will allow me to focus on the parts of running a business that feels fun. For example, getting an accounting program has been life-changing. Getting an expert to help set up the online shop was also a huge weight lifted and so worth the investment. It frees up so much more time to focus on the creative parts of Seaside Books that I enjoy.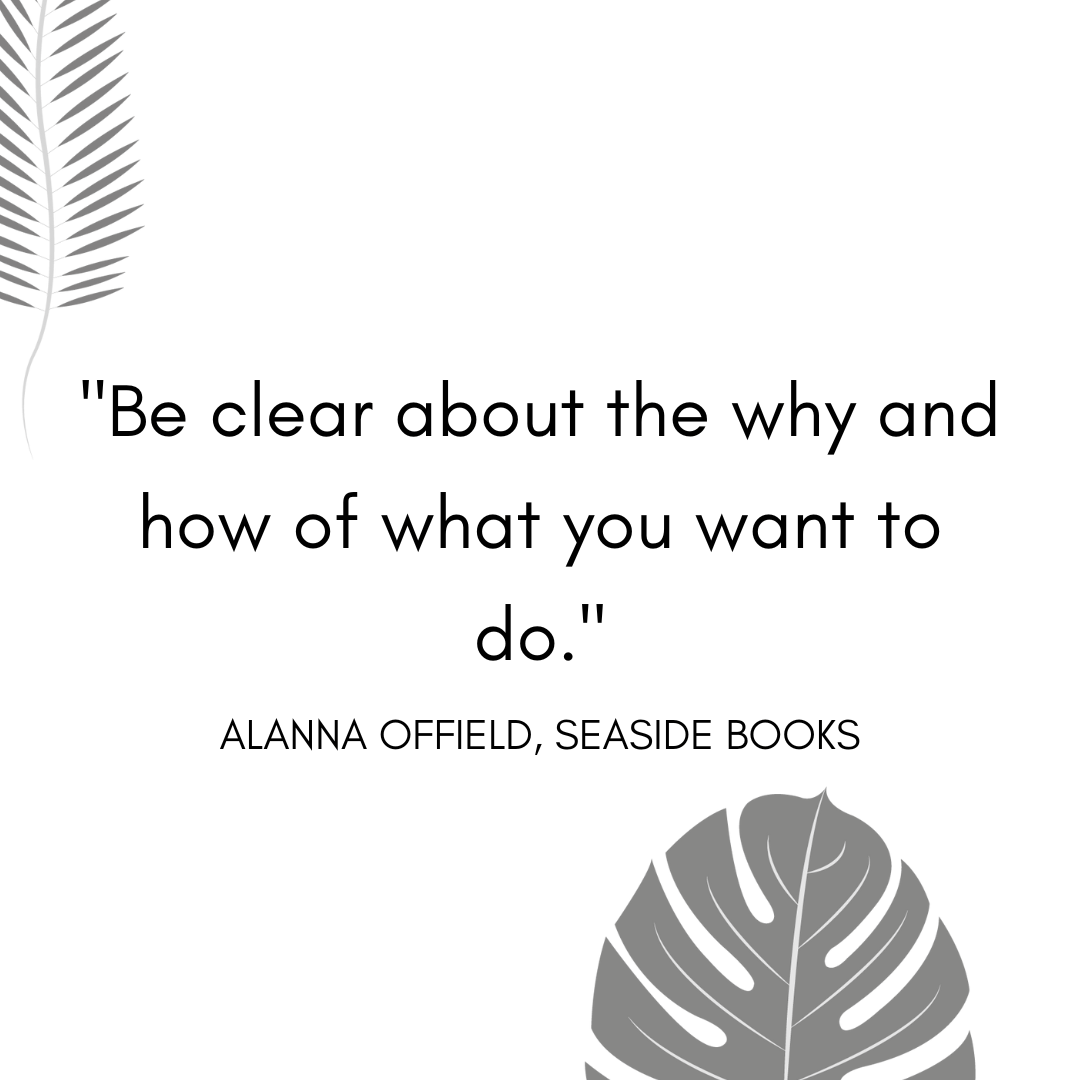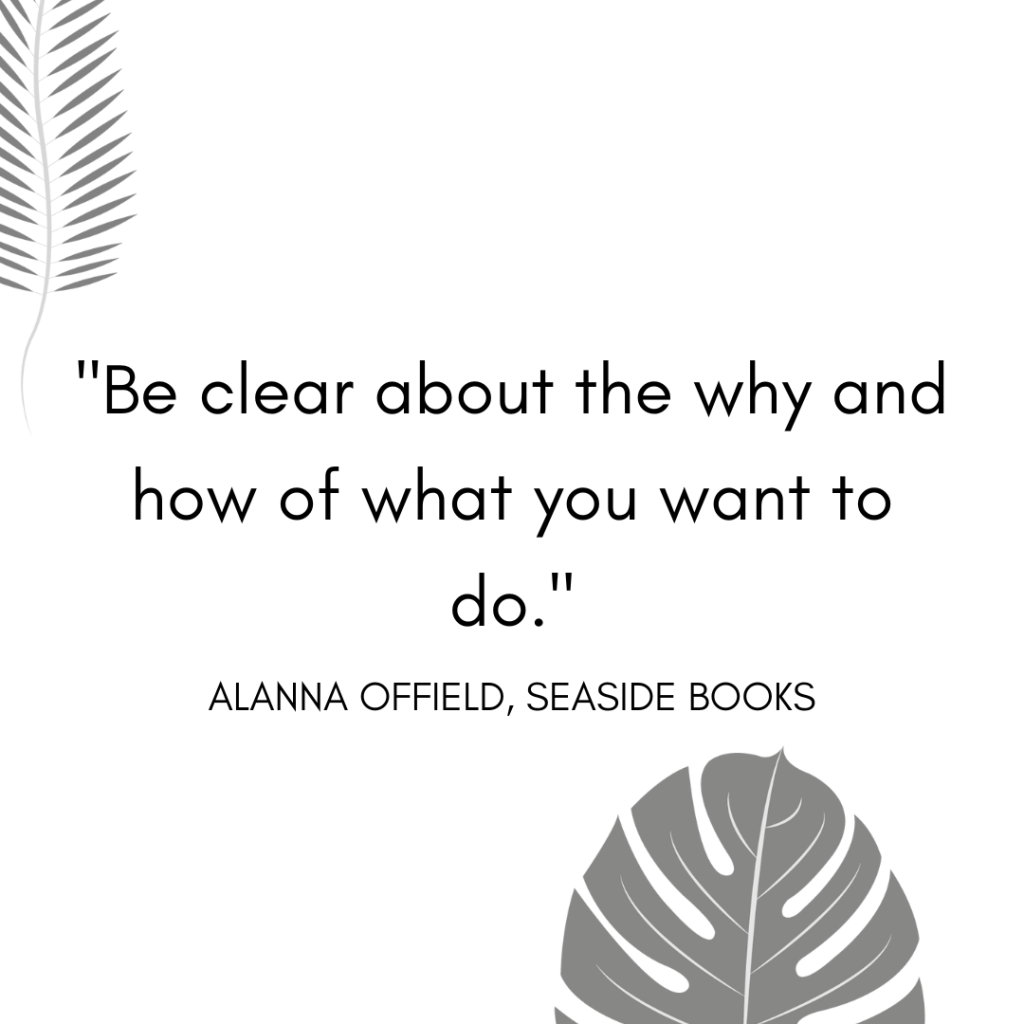 What's your top tip/piece of advice for anyone wanting to work for themselves/ start their own creative business?
Find a community of folks who have similar goals. Running a business can be challenging and isolating. Having people you can turn to when you need help solving a problem or need to vent about something is so valuable. And be clear about the why and how of what you want to do. Trying to please everyone all the time can be tempting, but that will never be as satisfying as sticking to what feels authentic to you.
Where can people find you online?
You can find Seaside Books at seasidebooksni.com and on Instagram @seasidebooksni