Elizabeth Meehan – The Irish News Article
Posted: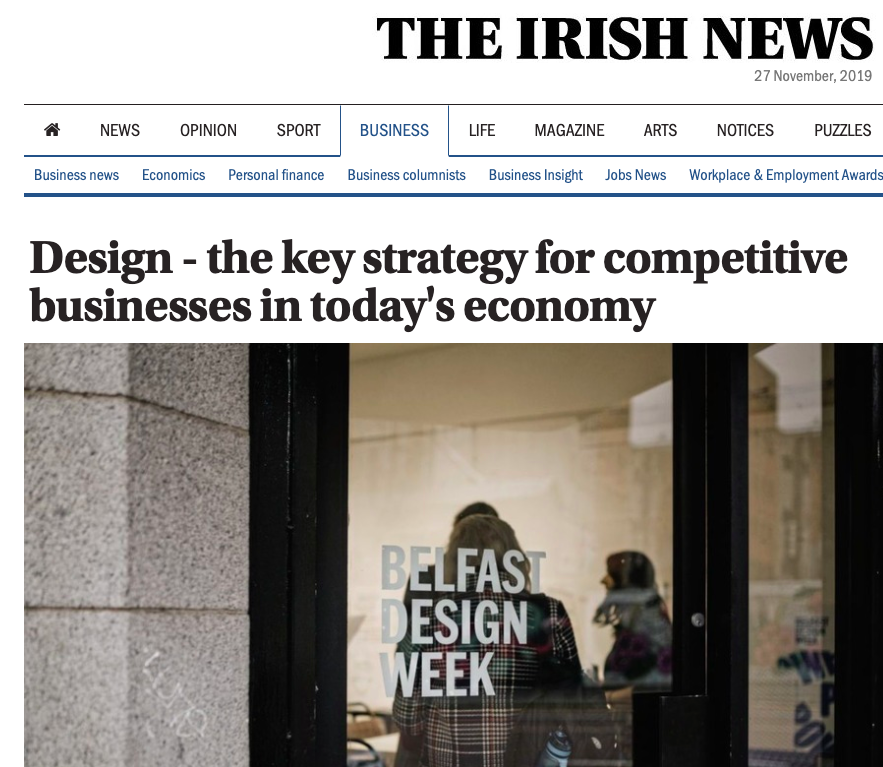 Elizabeth Meehan is a resident in our Blick Cotton Court studios and founder of coffeenosugar.  She is a service designer whose work helps businesses identify the gap between the service they work hard to deliver and the reality of the customer experience.
They wrote a fantastic article for the Irish Times that speaks about the importance of Belfast Design Week and how businesses need to be able to connect with their consumer more.
"Engaging with many businesses throughout the week, it was clear businesses in the city do not truly see their customer yet, or understand the extent to which their offer should include both product and experience in an experience economy. Or how design can support this process. I believe once businesses do see it, through a great example or a successful business showcase, they will thrive because they will start delivering against needs as opposed to a wing and a prayer and a whole lot of hard work."
Full Article available here.