Creative Roundup: Seth Godin Some Questions, Vacant to Vibrant Grant, Creatives Collective Market & Creative Workshops
Posted:

This is some of what is inspiring us this week, along with some great events and funding opportunities.
INSPIRATION
SETH GODIN – SOME QUESTIONS
Not much to say about this, it's very simple, but all the same a great list of questions for some creative and business reflection by Seth Godin on his blog. Highly recommended if you are either starting a new business or project, or just want to check in and make sure you are still on track and working towards your own personal goals and values.
---
FUNDING, SUPPORT & OPPORTUNITIES
FUNDING
VACANT TO VIBRANT GRANTS
Belfast City Council have opened a pilot capital grant scheme to incentivise both property owners and potential occupiers to bring vacant Belfast city centre spaces back into use and support the city centre's revitalisation.
They have allocated £700,000 to support start-ups, independent retailers, social enterprises and cultural and voluntary organisations to make Belfast city centre more diverse and transform vacant spaces to become vibrant once again.
The Vacant to Vibrant capital grant is also designed to improve individual properties, contribute to higher quality streetscapes, sustain jobs and help create new employment opportunities.
SUPPORT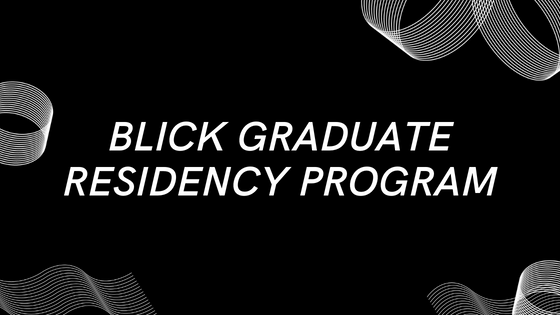 BLICK GRADUATE RESIDENCY – for recent graduates (2020 – 2022). We will be offering 9-months free workspace and bespoke business support including monthly mentoring and business support resources to help two recent graduates on the path to sustainable self-employment within the creative industries.
---
EVENTS
CREATIVES COLLECTIVE MARKET
Creative Market Event
DATE: Sat 6th August
TIME: 11am – 4pm
LOCATION: The Mac Belfast
TEA & PRINT. STENCIL MONOPRINTING WITH JOSEPHINE MCCORMICK
Free monoprinting taster workshop.
DATE: Sat 6th August
TIME: 12.00 – 3.00pm
LOCATION: Belfast Print Workshop, 30-42 Waring StreetBelfast, Northern Ireland, BT1 2ED
FACULTY COURSES
Lots of different creative workshops.
DATE: Sat 13th & Sun 14th August
TIME: Various
LOCATION: Vault Artist Studios