A Tiny History – by Karishma Kusurkar
Posted: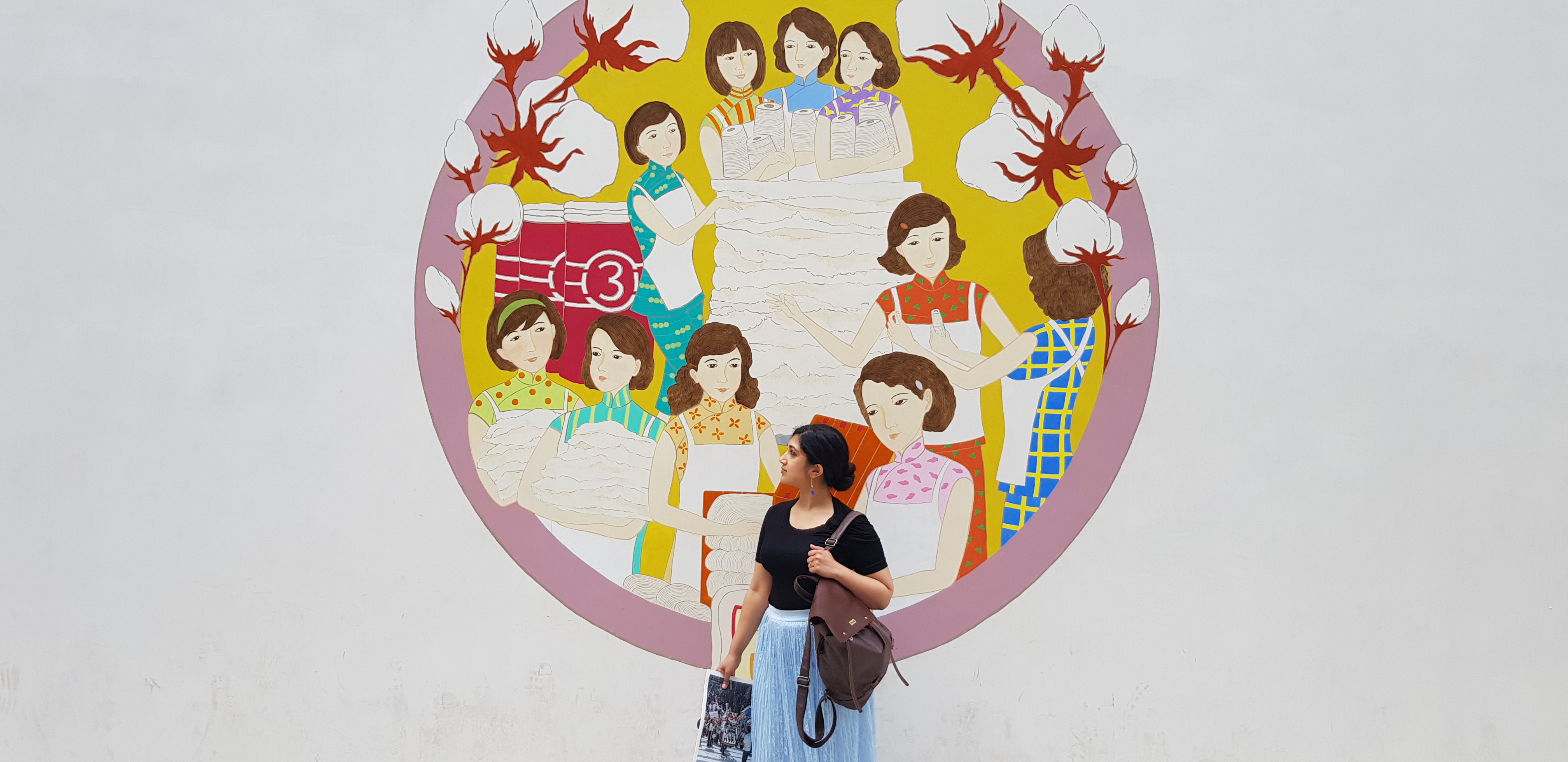 We caught up with Blick resident karishma Kusurkar to interview her about the launch of her new project titled  'A TINY HISTORY' which is launching on the 23rd of August. She will be having a launch at The Duncairn in Belfast on 23rd August, 6-8pm and runs until the 4th September.
It will also launch at Odd One Out in Wan Chai, Hong Kong, on 29th August, 3-5pm and run until 4th October.
Can you tell us about your new project "A Tiny History" that is launching on Friday 23rd August?
In A Tiny History Kylie Chan and I explore world history through the people that impacted us in ways both big and small.  We celebrate a range of visionaries from different countries from the 20th and 21st centuries through illustration, audio, words and augmented reality. Through this project we are telling the stories of visionaries from different areas and industries including the internet and medicine to art and food.
Who have you collaborated with in the project?
In this project I have collaborated with Kylie Chan, an illustrator from Hong Kong.  Kylie and I met whilst at university in London and I have known her now for over a decade. The reason I approached her to work on this project was that I have also been following her practice as an illustrator and love the way she has developed a style showing characters in a humorous and unique way.  I thought it would make a really interesting collaboration for the two of us from different perspectives and disciplines to work together on a project and as it was going to feature people, who better to collaborate with than Kylie.
In 2019, you visited Hong Kong for the project, how was that experience?
Hong Kong is a fascinating city of skyscrapers and old houses nestled side by side. By day it is full of tourists and businessmen walking fast.  By night – as Kylie's flatmate very correctly said – it looks a bit like the set of Blade Runner with light projections across buildings.  In Hong Kong, I immersed myself in local culture thanks to Kylie and even worked in a co-working space.
I visited lots of cultural sites to see how creative projects were presented and looked at ways of sharing information and stories to learn more about Hong Kong, local visionaries and the people that live there. One of my favourite cultural spaces was The Mills, a converted Cotton Mill in which there are now independent retailers, an up cycling unit where clothes are unwound and turned into new items and an exhibition space where there are lots of Instagrammable spots – key to any modern exhibition!
The food was amazing in Hong Kong and a great experience was going to a "home" style restaurant where they serve new dishes each day.  We met two local artists and lecturers – An Gee and Justin who showed us the studio they worked in at JCCAC and their own projects  – everything from jewellery to print and ceramics.
The space we are showing our project in Hong Kong – Odd One Out – is a great local gallery and space that sits side by side with a bookstore in the middle of the Wan Chai area of the city. Odd One Out is full of amazing design and artwork by local and international creatives and we are very excited to be showing work there.
What do you want people to take away from this project?
We would like people to feel more connected to world history and to find at least some of our visionaries people they can identify with.
What is your 'Why' for the project?
We think that ways of sharing information are constantly changing and that large topics such as world history can be made enjoyable and interesting through the clever use of creative processes of different kinds. Sometimes, all people need is an "in" to get stuck into a new area of discovery and this can be through illustration or audio or something else.
What are your hopes for the project as you launch it?
Although we have planned and worked on this project for a while, we hope that it is the launch of it rather than the end of it and to do more beyond it. One of our key findings was that when researching people to feature in A Tiny History it was difficult to get enough information and representation from lots of different countries as many did not have information available easily and would require on the ground research rather than what we had access to.  This meant countries like the UK and the USA had more easily accessible information and more visionaries that could be researched and featured. Some of the causes of this were differences in language between countries as well as ways of passing information in different cultures – which could be in an offline format such as handwritten notes or passed down by word of mouth and so never logged online.  We hope that through this project we can learn about more visionaries from around the world and build a map of people and the things they did to change our world on a larger scale.
What has the process been like creating this project whilst having having other full time commitments?
This project has been much more challenging than I thought it would be – the main thing has been working side by side on our other commitments and trying to fit our schedules around each others'.  Whilst we ended up working well together, it was also challenging combining our two different areas of expertise and breaking out of the ways we usually work.
What messages are you wanting to communicate to your audience?
We want to communicate that visionaries can come from many backgrounds, can be young and old and can come up with totally different and original ideas that impact the world.  Although we are sharing stories of slightly more well known visionaries, there could be someone in your life or community that has made a big difference to the world and that could mean something to you and we are keen to collect these ideas throughout the exhibition too.
What have you learned from this entire project moving forward?
I think we have finally learned how to work together!
Please go and visit A Tiny History website for more information about the project and show support.
It is an exciting time for Belfast creatives, and it is great to see such interesting projects emerging!