11 year lessons blog 2
Posted: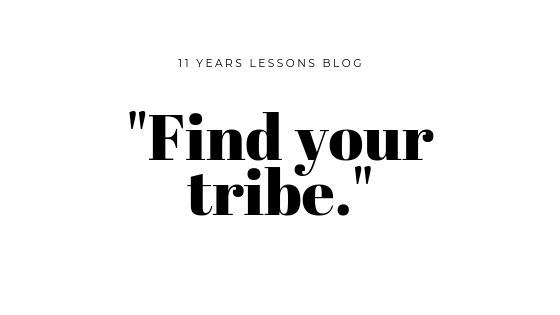 This Blog is by Blick founder Christine and is the second in the series of the biggest/most important lessons we have learnt over the last 11 years of being in business since Christine started Blick in 2008.
Find your tribe 
When starting a business its so much easier with a support network. Family and friends often mean well, but especially in a conservative culture like Northern Ireland can be risk averse and find it hard to support you on your journey to self employment.  Finding like-minded people who share your values and vision that can support you can make the journey much easier. If you can find those you can connect and collaborate with it can also help you grow your business bringing new ideas, different skills and economies of scale, allowing you to offer products and services you wouldn't be able to alone and helping you grow your business on a limited budget. As well as giving you the confidence of having someone who has your back who also thinks its a great idea. I always think it's much less daunting to start a new project in partnership with other people.
At Blick collaboration has always been close to our hearts and key to helping us grow. Blick was set up specifically to bring together like-minded creatives to share ideas, resources and support and inspire each other. We have longstanding collaborative relationship with different creative individuals and organisations. Seedhead arts for our Faculty workshops, Creating a Space for our Time is Now events, Infinite Jest and Karishma Kursurkar for our podcast Small Town Big Dreams, She Said Design for Womenfolk and many individuals and organisations for Belfast Design Week. Collaborating has helped us to grow with limited resources and has also helped us stay inspired, positive and motivated.
If you are starting or growing your business and interested in finding your tribe there are many ways to get started and connect with other like-minded entrepreneurs and creatives. Northern Ireland has loads of events and activities most of which you can find on Meet-up or Eventbrite or on Facebook as well of course as our own events at Blick and Belfast Design Week. Volunteering for festivals and arts organisations is another great way of connecting and forming collaborative relationships. You can also connect with people online through facebook groups and various social media.