The Time is Now // Womenfolk 5.11.19
Posted: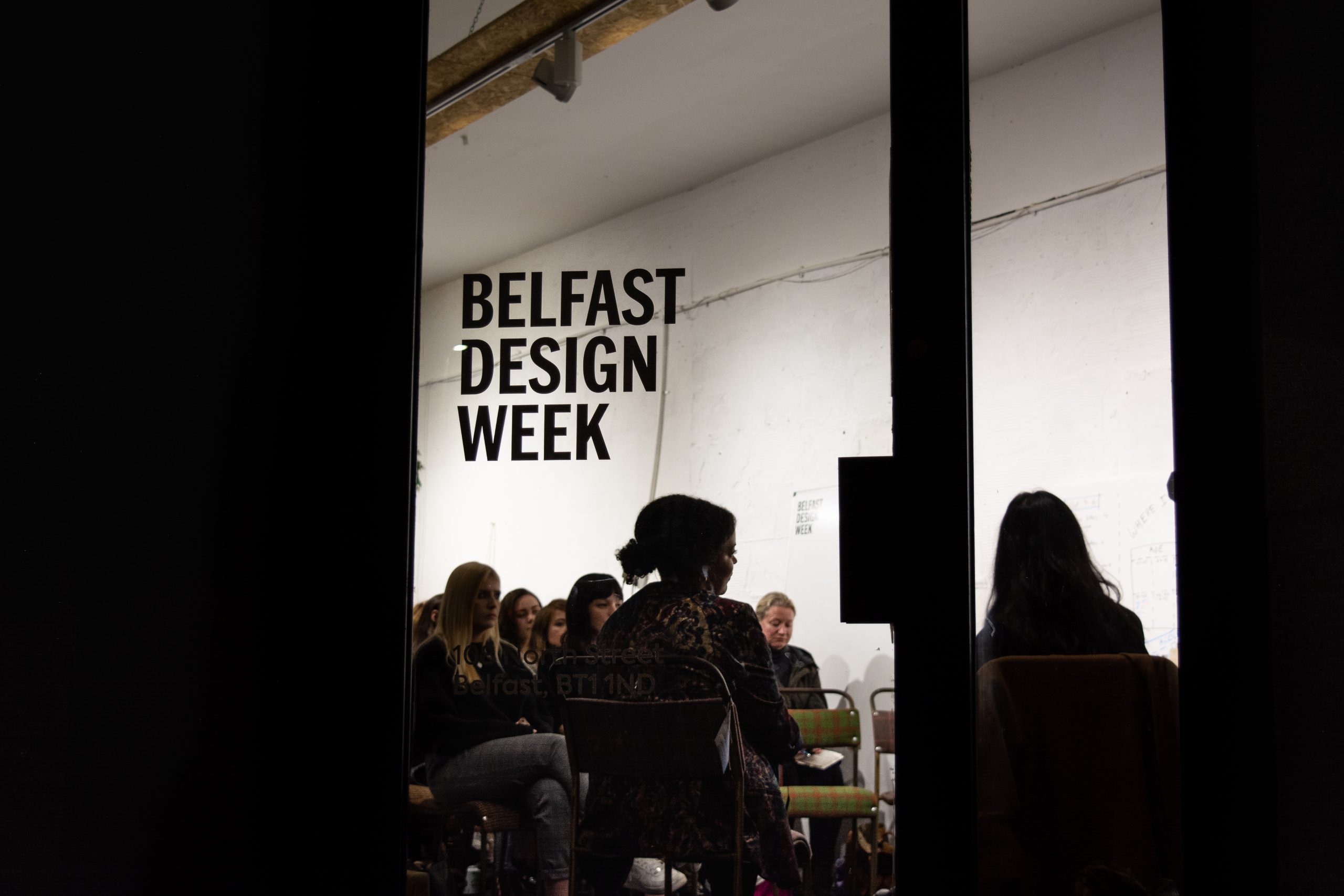 On the 5th of November, we had a fantastic event in collaboration with Womenfolk & Creating A Space where we had an interactive panel discussion with 4 women in the design industry in Belfast.
Donna Collins from Dot Projects
Roisin McCann from Marshall McCann Architects
Emma Johnston from Hunter Paper Co.
Rebekah Johanson from Lines & Current.
'The Time is Now' is an on going project that Blick Shared Studios & Creating A Space have created and has been on going for the last two years. It is centered around sharing the creative story and creative process within diverse individuals in Northern Ireland & beyond. It is a project that aims to be a platform for creatives that are starting out or in the middle of their journey and hearing their creative process with the aim to encourage other people that are in the same space.
The phrase 'The Time is Now' came from noticing a change within Belfast within the creative scene. With noticing that there has been a rush of women in design that are inspired to pursue their creative dreams. 'The Time is Now' is turning into a platform where we gather together to encourage men and women to challenge themselves, be vulnerable in a space by sharing experiences within their industries and give an insight into the beginning & middle stages of their career.
We are super grateful for the encouragement from the creative community here in Belfast, as they always come out to support the panellists speaking and also to engage with other creatives in the city to build a wider community.
Our hope & aim is to continue to grow this project where we can continue to reach different groups of people, share diverse perspectives and continue to expand conversations centered around creativity, process, life experience & honesty. We are wanting to create spaces for people to feel like they belong and to also share that no matter what background, gender, race that everyone experiences these human struggles and that we are all in it together.
In this discussion, we covered a plethora of topics that dove into what self employment looks like, how to take that leap of taking your business to the next level, how to gain confidence in what you do and how to create that work life balance in real time (especially if you are juggling family life & professional life.)
A lot of emphasis was put on sharing how hard the entrepreneurial life is and how there can be a romanticism about starting your own business. A few of the women shared that you have to be able to create sustainable processes so that you can take your businesses to the next level, and understanding how you work & what works for you.
Some hot take aways from our wonderful speakers :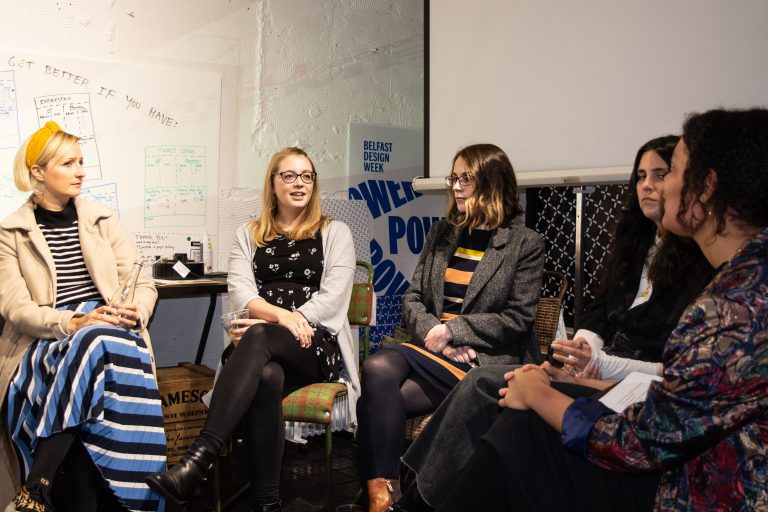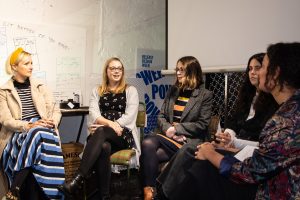 Emma Hunter said that " you really have to love it to want to do it because it is hard. And when you aren't making enough that month, or that quarter, it's hard to keep going. But you just have to ask yourself , is that what I want or would I be more fulfilled in a job that has financial stability? "
Donna Collins spoke about creating your own space, and not feeling the need to join other people. Sticking to what you love and not being stuck in the process of what you "should" be doing.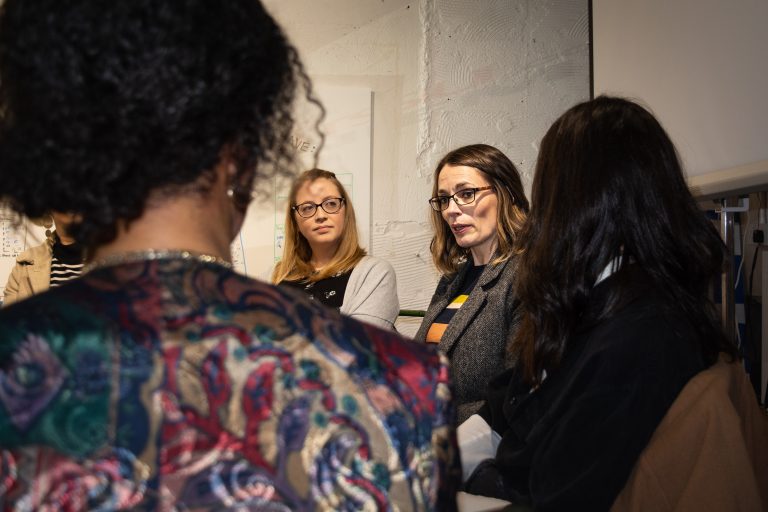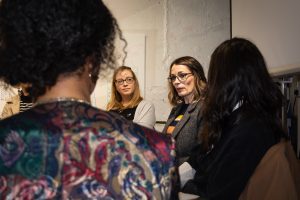 Rebekah Johanson was sharing about the process of seeing what sticks when it comes to your business. Finding that balance within your work life, to not take yourself too seriously and if it doesn't work out, evolve.
Roisin McCann spoke about her USP ( unique selling point) within her business, sharing that she is her USP and that you shouldn't get too caught up with trying to stand out and emphasising that anyone creating a business, they are  unique part  of  their  business.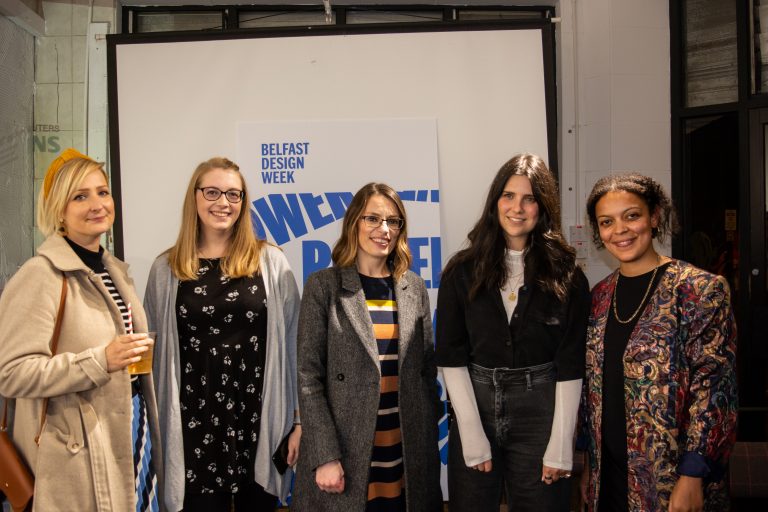 Thank you all who came down to be part of this event, to those who asked questions that sparked a larger conversation & also to those for showing up. We are excited for what is to come in 2020 and want to continue to build this community!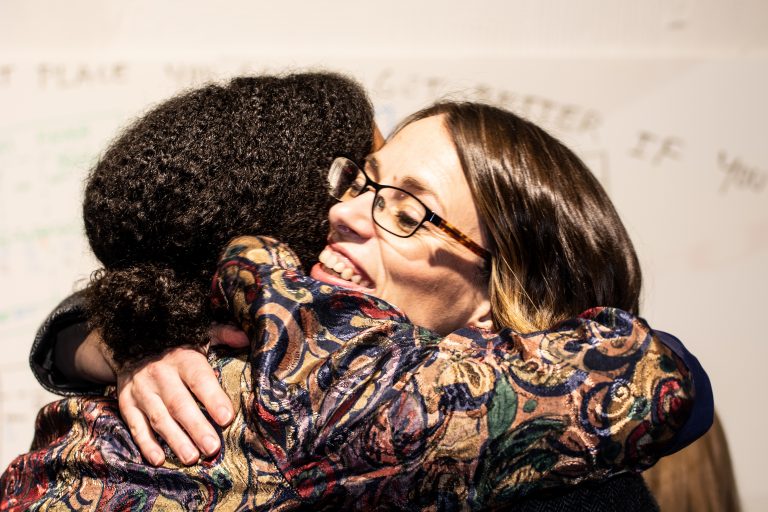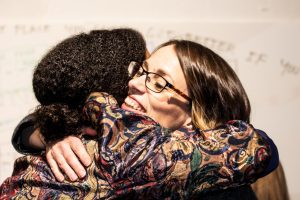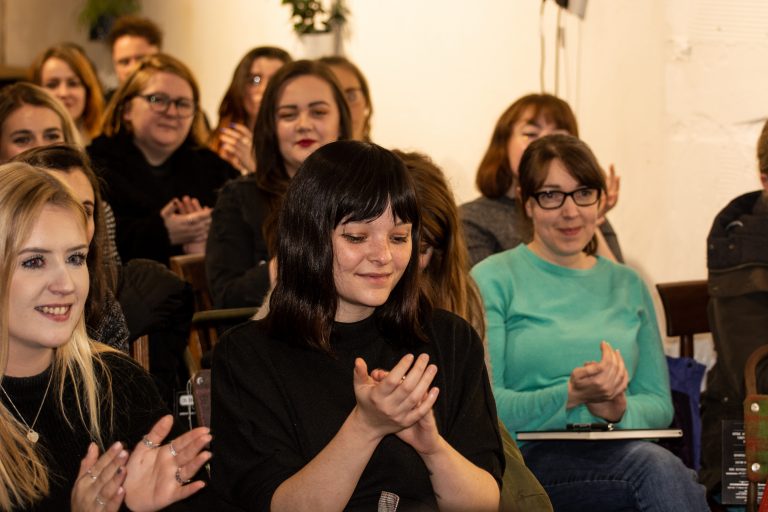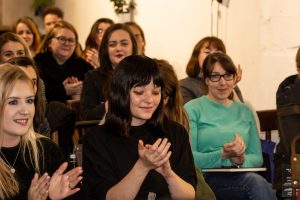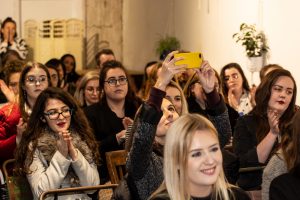 Photography by : Chris McKenna