Share 6 – POWER 4.11.19
Posted: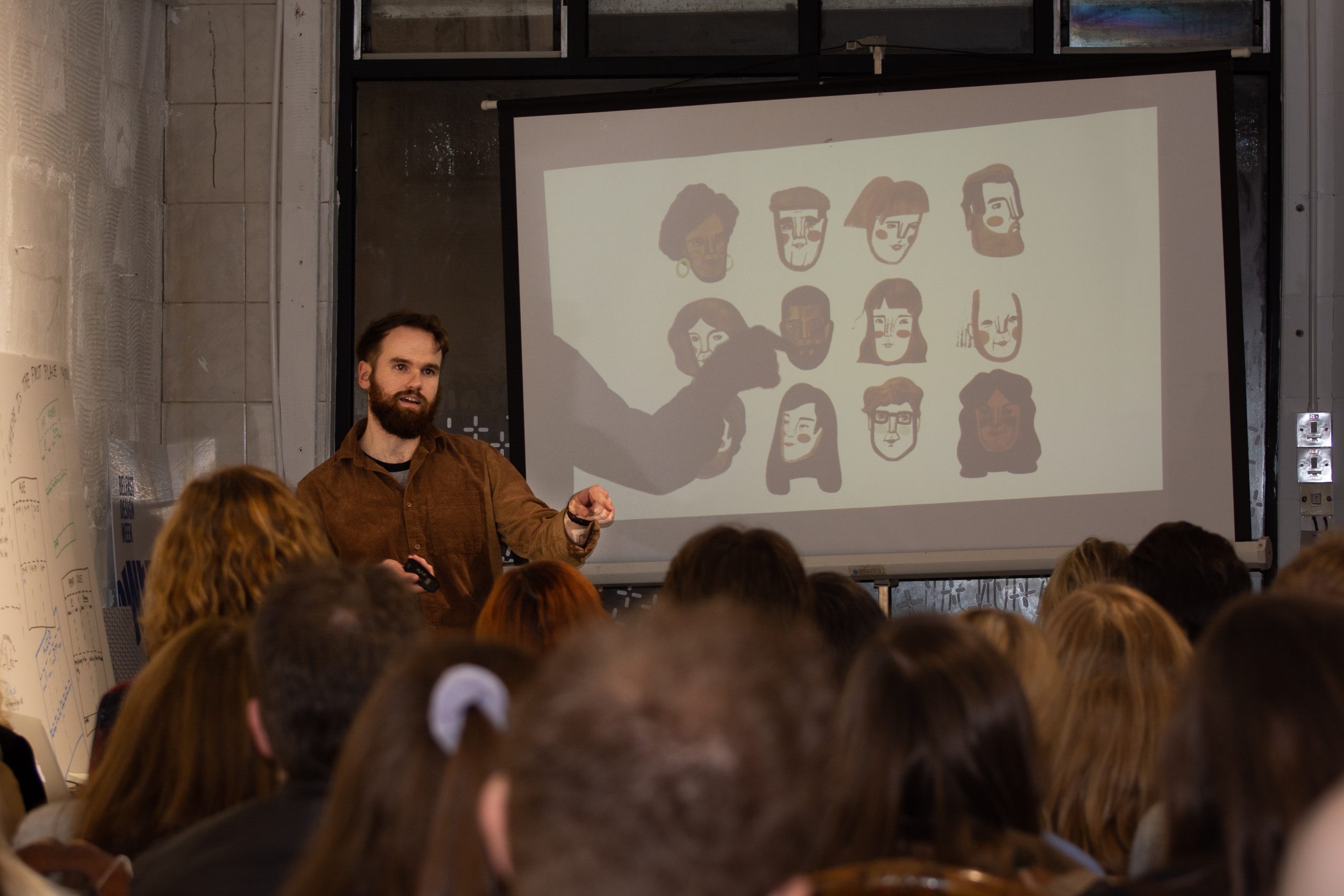 On the 4th November 2019, we were joined by 6 amazing speakers from different creative industries that spoke on the theme of 'POWER'.
The theme for this year is 'POWER' and the word has its intricacies have so much sway on our personal and professional lives. Power can be seen as positive or negative. Power can be a constant struggle or it can be delicately shared. Power can be a responsibility that some of us wish we had, or a stronghold we wish others didn't. Its dynamic is an integral part of the design industry today, and it is why we're excited to be exploring this theme for Belfast Design Week 2019.
We got to hear about what 'POWER' meant to each individual and how it plays a role in their life personally & professionally.
We started off with Lucinda Graham who is a recent Fashion graduate from University of Ulster and she spoke about the current transition that she is experiencing post university. She described that there are different ways to interpret the word 'POWER' and how there is power in taking care of yourself, your mental health and going back to basics.
Our next speaker was Rachel O'Grady who is a lecturer at Queen's University Belfast and the co-founder of OGU Architects. Rachel's work concentrates on small, collaborative and prototypical structures that are designed through a process of seeking common ground between participants.
She spoke about the power of small projects to create a larger conversation about different issues. She walked us through the different projects that she has worked on in India & Northern Ireland, creating a link between the two places and what we can learn about POWER through conversation & brining communities together.
To check out her work, visit : www.oguarchitects.com/
Our next speaker that we had was Liam O'Neill who is currently working for Kaffe O, a Scandinavian inspired coffee brand with 3 locations in Belfast. He is Head of Coffee/Marketing, along with managing the City Centre location.
He spoke about acknowledging the power that we all possess from within in, that we get to decide how to create power within ourselves and rewrite our own ending on how we live our life. To not be held back by our background, gender, race but to take accountability to be empowered within ourselves.
Our next speaker was Hannah Sharp who is a Graduate User Designer at Kainos who loves creating designs that make a difference. As a recent graduate of Interaction Design at Belfast School of Art, she really enjoys sharing experiences and knowledge from her own journey into the design industry.
This year, Hannah created "Make Your Mark", a crowd-funded and self-published book highlighting the amazing women who are working in design and tech right now.
In this talk she spoke about what empowerment is, and how her project inspired her to understand how empowerment can transfer between stories and people.
Our next speaker was Mel Wiggins who is an activist, writer, coach and community leader currently living in Portadown with her husband and two small children. Since 2011, Mel has been coordinating a local community project called 'Freedom Acts'; working to prevent people being exploited or trafficked here in Northern Ireland and inform policy at a Governmental level in NI and the UK.
In her talk she talked about how 'power' has a negative connotation in relation to politics but wanted to share how power can transform and shift in way where people can be who they truly are.
Our last speaker was Jamie Beard (née: Baird) who is a Northern Irish illustrator based in Belfast, represented by UsFolk agency. His work, primarily centred around portraiture, is perpetually fuelled by a fascination with people and their stories, and notions of individuals and collective identity.
Much of his noted work to date has been rooted in Belfast's luminous LGBTQ+ community, aiming in some sense to convey a portrait of a community through the people and stories making it up. Stylistically and thematically, Jamie's work is driven by a Venn diagram between folk art, kitsch and queer, coated in a haze of 20th century pop culture.
In his talk he shared his process of how he works creatively, what projects he has worked on over the last 5 years, and how he has found power in the LGBTQ+ community in Belfast. He describes the process of what power meant to him being an artists and being passionate about communicating it in his own visual way.
Filmed & Edited by Creating A Space