Belfast Design Week – Big Design Day Out Recap
Posted: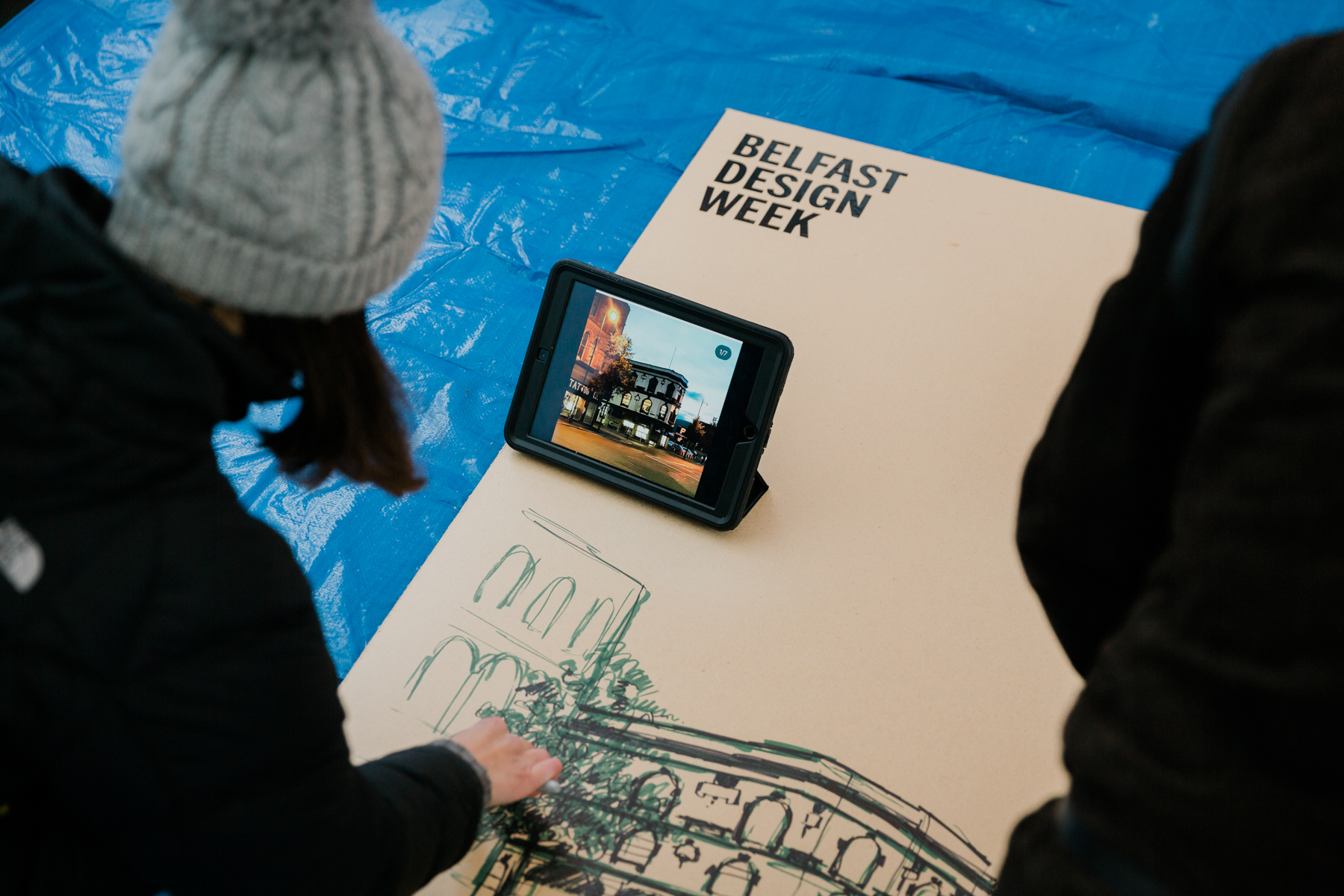 It is crazy to think that a month has already passed by since Belfast Design Week. It was an amazing experience and it was so beautiful to see all of the preparation of all the 90+ events come into fruition.
We wanted to give a highlight reel of some of the events that took place on the 9th November on the Big Design Day Out. This was a new addition to our Belfast Design Week programme as we wanted to create more events that were centered around family friendly events for kids & great design activities for the public.
Big Design Day Out: Tradition, Artisanship and Innovation in Pro
Vacarda Design, a creative surface design studio founded by Tanya Vacarda, will run a workshop on the topic of how tradition is enhanced by the innovative thinking in interior product design with the demonstration of the studio's own creation – the pliable plaster.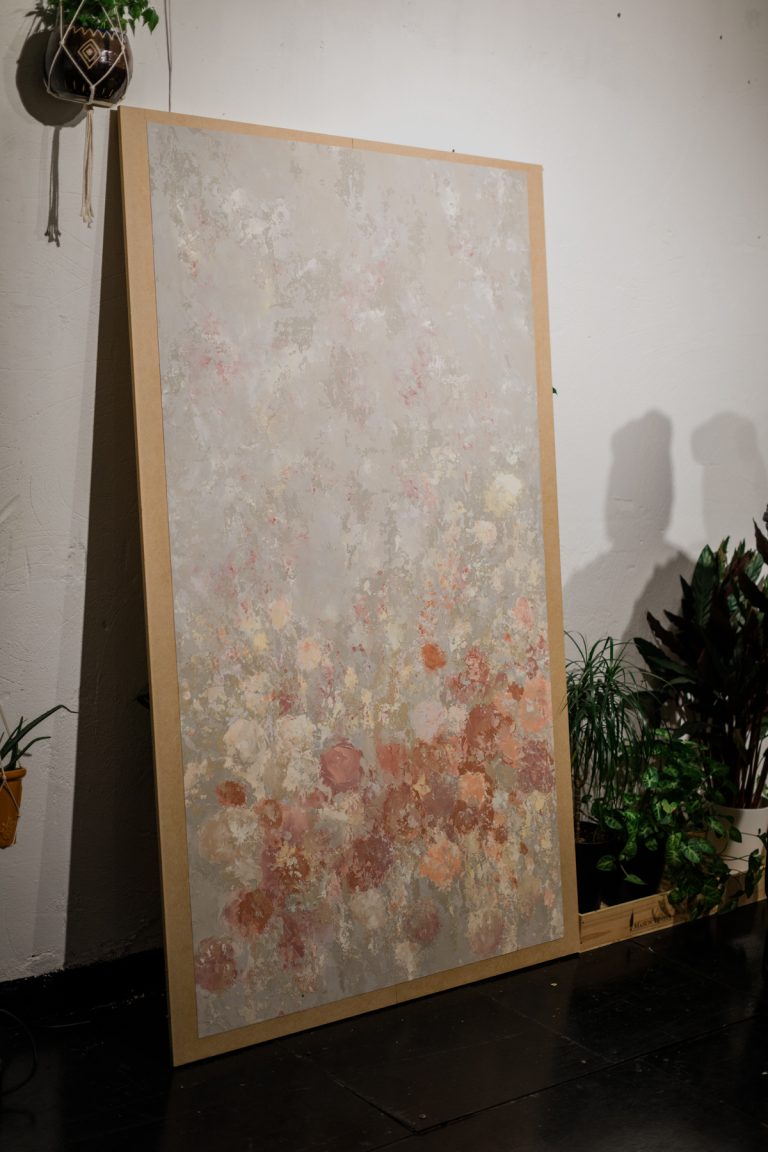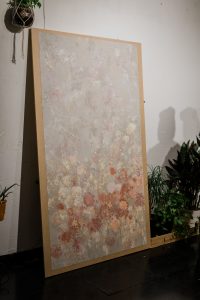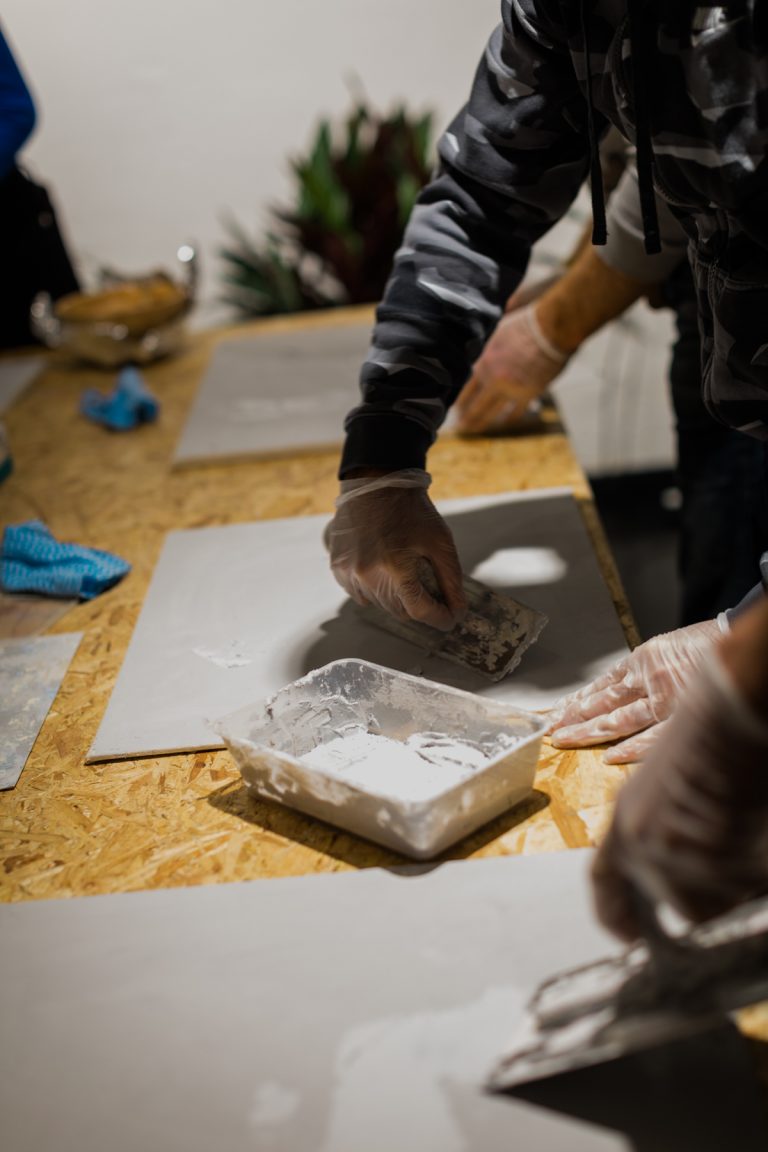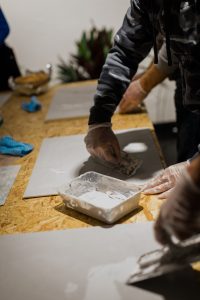 Big Design Day Out : Pop-up Museum
We had a Pop- Up Museum where we showcased the rich and diverse story of local design in Belfast City Centre, learned about local designers and different design industries past and present and celebrate our cities creativity.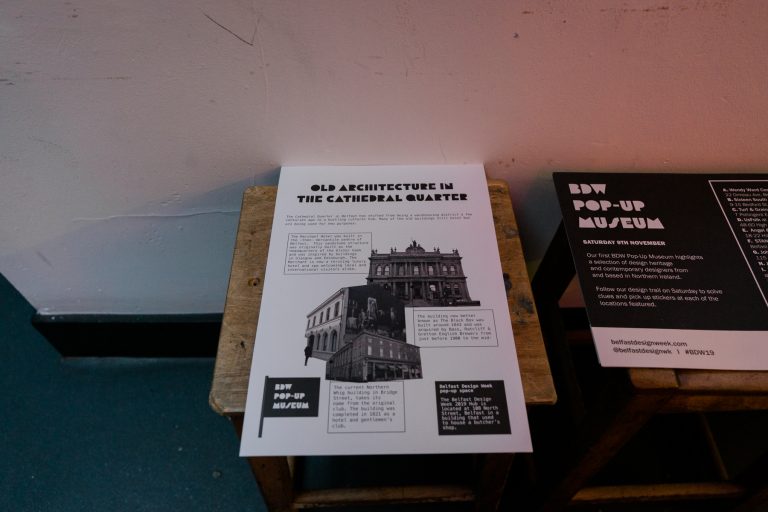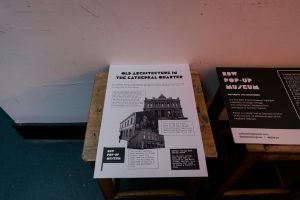 Big Design Day Out: People Make Design Stationary Club for Children
On Saturday 9th November Judith will hosted a 'Make Your Own Wood Pencil' drop-in workshop. This was a special opportunity for children to engage in new skills and learn about the wonder of trees. They were shown how to work safely with tools and learned about wood and were encouraged to think about where materials come from. Not only did the children take away a pencil they made themselves to cherish and remembered doing but also the experience sparked confidence in their own creative abilities for the future.
Big Design Day Out: Let's Build a Cardboard City Workshop for Children 7 – 12 years
In this workshop the kids built Belfast out of cardboard boxes and a range of other exciting materials. They examined what would they add to make the city better, what might they take away? They helped create a 3D map of this city during this interactive workshop with Thread & Ink Collective.
Big Design Day Out : The Big Draw In
The Big Draw In – Let's Paint a Picture of Belfast. It was an interactive live design installation that was facilitated by local Illustrator Gemma O'Neill in Cotton Court square of Belfast City Centre to be added to and coloured in throughout the Big Design Day Out by children and visitors to Belfast of what Belfast means to them and what they would like to see in the city centre.
For more photographs & videos of Belfast Design Week, be sure to visit the Belfast Design Week website!
All photography by Joe Laverty