BDW20 Pop Up Design Museum
Posted: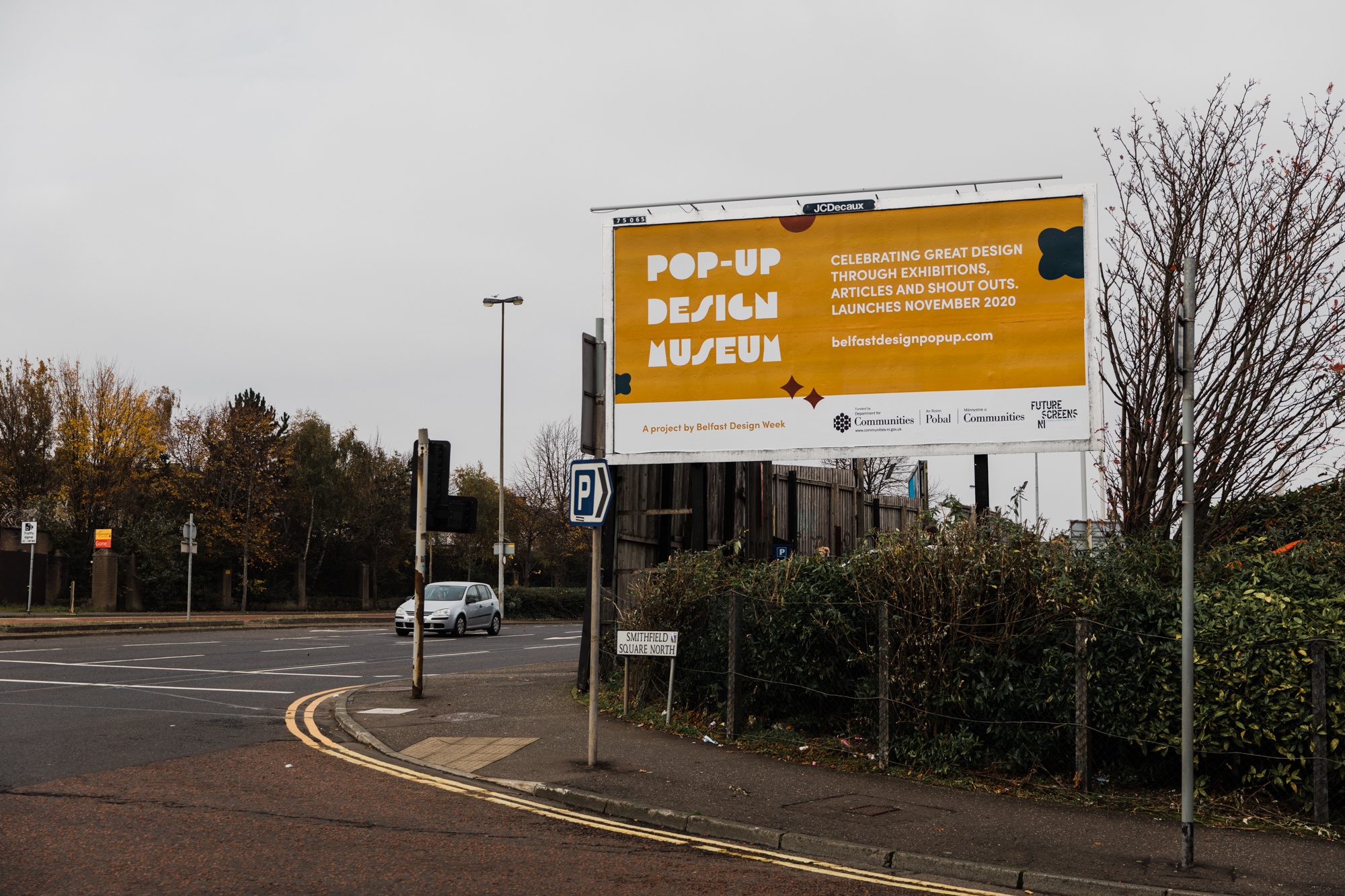 This year for Belfast Design Week, we had the pleasure of curating the Pop Up Design Museum which is the second time in a row it has been running.  At Belfast Design Week 2019 we created a Pop Up Design Museum for one-day-only that appeared in independent venues, hotels, shops and restaurants in Belfast City Centre.
The exhibit showcased the work of contemporary designers as well as highlighting the rich design heritage of Belfast. By hosting the exhibit, businesses increased their footfall and were able to link in with the local creative community.
We wanted to continue creating this project despite everything going on with the restrictions and the pandemic, we had to think differently on how we would execute the Pop Up Design Museum.
Our theme for the year was "Environment" and the exhibitions showed the many variations and interpretations of this theme, from sustainability to political environment and urban design.
With the changing scenario around the Covid-19 pandemic and concerns around health and safety, we ensured our museum was socially distanced, using venues' outside facing windows and outdoor spaces.
It was great to see the designers and local business collaborate together to make this happen, but most of all, coming together as a community to get through this hard time.
We want to thank all of the designers and venues involved.
Designers involved:
Benji Connell of Concrete Clouds,
Emma Stewart (Robinson) of Emma Stewart Photography 
Ronan Lunney of Two Digs 
Paul Boal of Clever Ghost
Jenny Patterson of Jenny Eva Design
Ruth Crothers of Ruth Prints
Ciaran Hurson of Hurson
Alex Synge of The First 47
Nicola Orme of Queens of Archive
Niall Patrick Walsh of Bubble Futures
Venues Involved: 
Bound Concept, Pottingers, Blue Hairdressing, Unique, Oh Donuts, Black Box Belfast, Downtools, Oh Yeah Belfast, Taboo Donuts, Mike's Fancy Cheese, Established, Bicycle Coffee Shop, Young Savage, Biddy Farrellys, Tribal Burger , Learning Space & Craft NI
This project was supported by the Department for Communities, Future Screens NI, Northern Ireland Screen & University of Ulster Belfast School of Art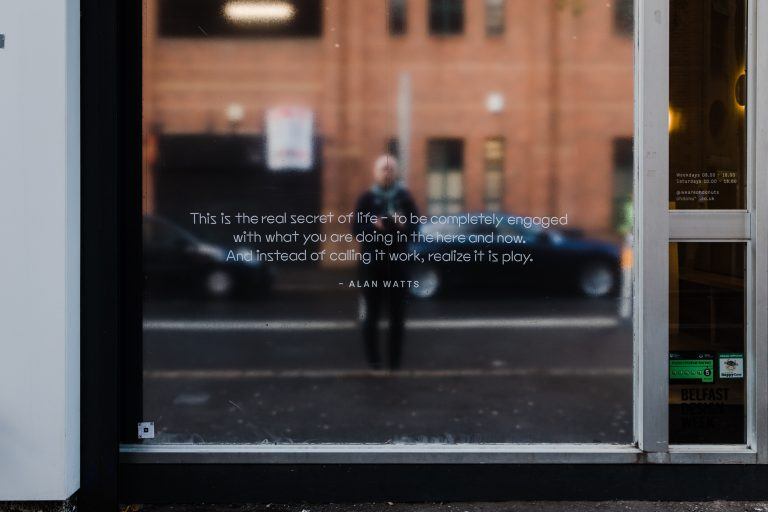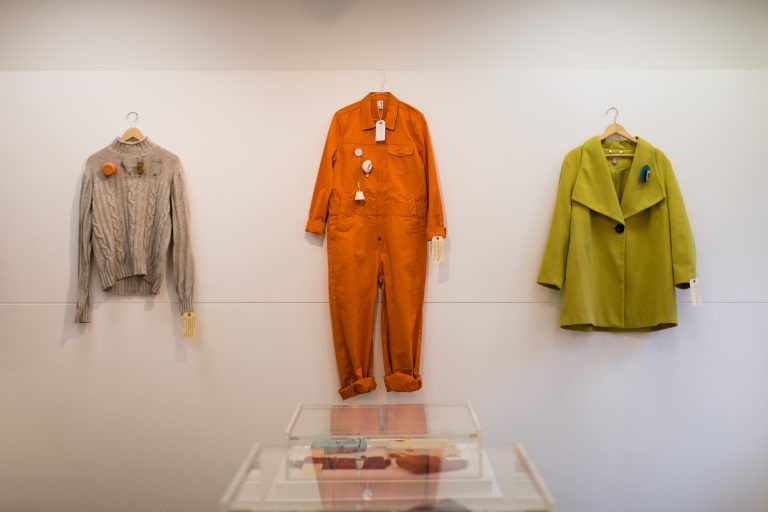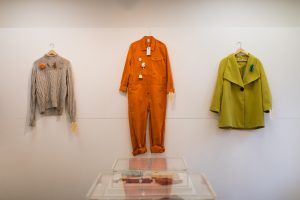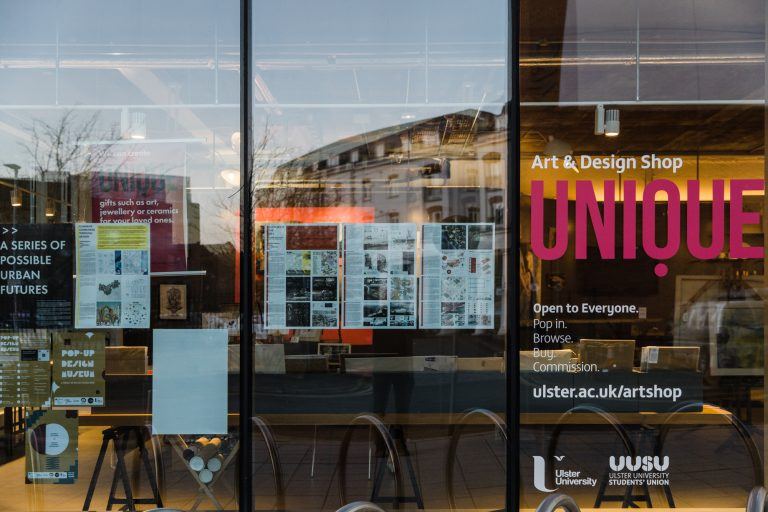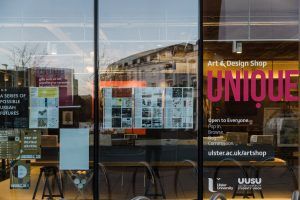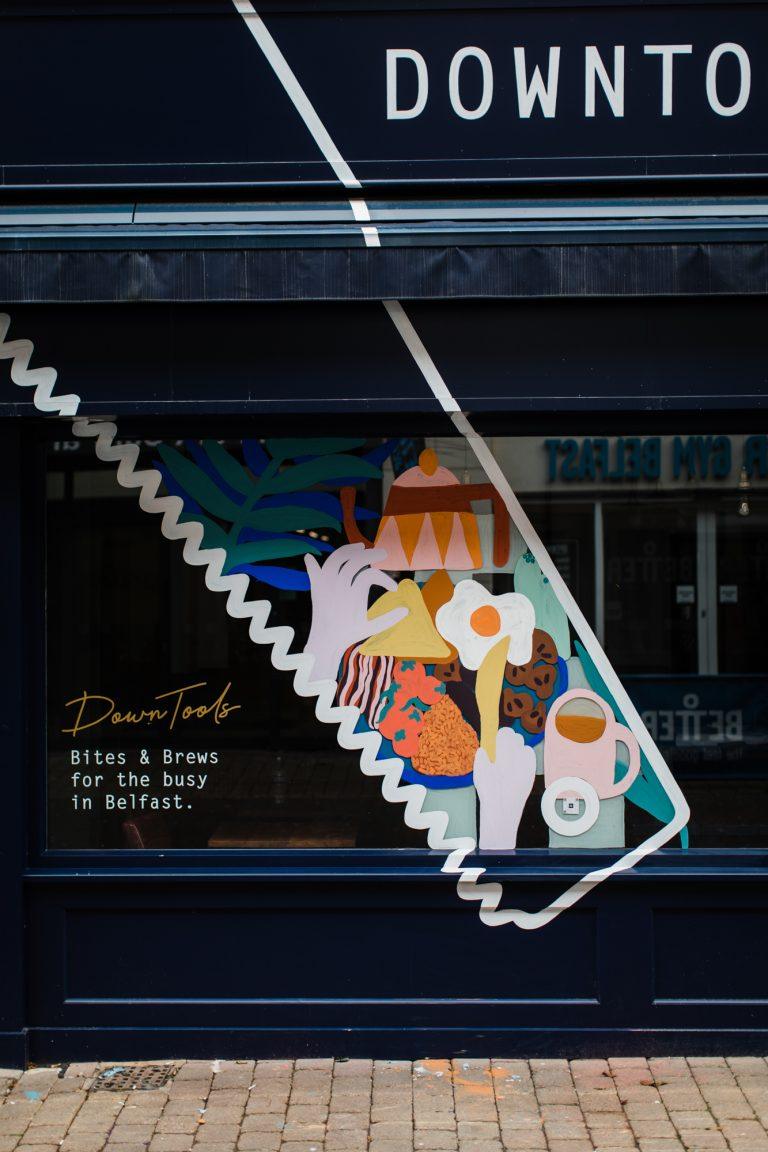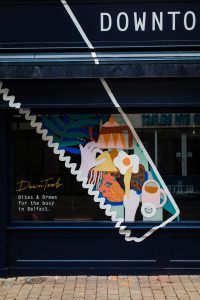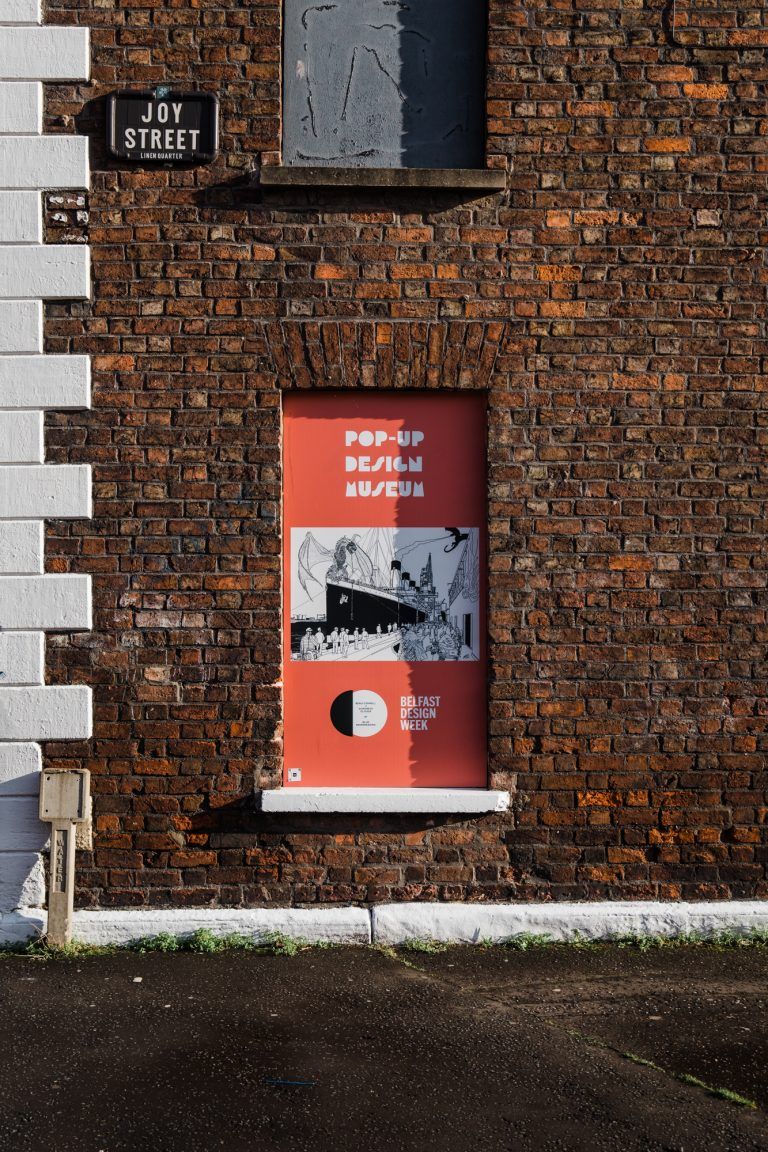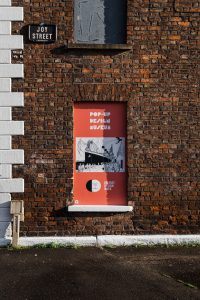 Photography by Joe Laverty